Fox News axed story on Trump and porn actress Stormy Daniels before election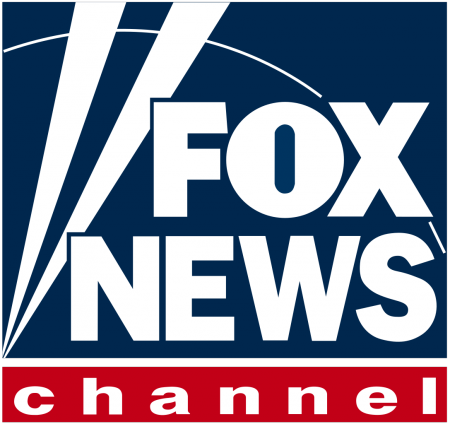 Was this a case of Fox News doing its "due diligence?" Or are critics correct and the channel where Sean Hannity is as much its symbol as Mickey Mouse is to Disney is precisely what it's critics say it is: where it's real slogan should be "We report, distort, and protect (Republicans). You decide." So you can decide on this:
Fox News had a story at the height of the presidential election that detailed an alleged sexual relationship between porn actress Stephanie Clifford — whose stage name is "Stormy Daniels" — and Donald Trump, but opted not to publish it, four people familiar with the matter told CNN.

The Wall Street Journal reported on Friday that Trump attorney Michael Cohen had arranged a $130,000 payment to keep Clifford silent about the alleged relationship in October 2016. Cohen, Clifford, and the White House denied the report.

The allegation of a relationship was no secret to Fox News, though.

One of the network's reporters, Diana Falzone, had filed a story in October 2016 about an alleged sexual relationship between Clifford and Trump, people familiar with the matter said.

Falzone had an on-the-record statement from Clifford's manager at the time, Gina Rodriguez, confirming that her client had engaged in a sexual relationship with Trump, three of these people said, and Falzone had even seen emails about a settlement.
And, CNN goes on to report, the reporter wasn't happy. (PS: As a former reporter I can attest that reporters put in a lot of work on their stories and a ton of stories are not killed.)
But the story never saw the light of the day, to the frustration of Falzone, two of the people said.

"She had the story and Fox killed it," one of the people familiar with the matter told CNN.

Falzone is a reporter for Fox News who frequently covers celebrity news and issues related to sexual harassment. She filed a lawsuit against the network in May 2017 alleging gender discrimination. Fox News has denied her allegations and the case is ongoing.

In a statement, Noah Kotch, who became editor-in-chief and vice president of Fox News digital in 2017, said, "Like many other outlets, we were working to report the story of Stephanie Clifford's account in October 2016 about then-Presidential candidate Donald Trump and a possible payment by Trump lawyer Michael Cohen. In doing our due diligence, we were unable to verify all of the facts and publish a story."

A Fox News spokesperson did not immediately respond to an inquiry about why the outlet did not use any of its previous reporting in its recent stories on the alleged relationship between Clifford and Trump.
I must have misread this and this and this (wait I don't think I did) because Fox News has not always been the epitome of accuracy.

YOU decide.
Twitter:

If another media outlet had shelved a damaging Hillary story before the election it'd be the lead Fox story for a month https://t.co/qkqzfGH0za

— Jon Favreau (@jonfavs) January 16, 2018
This is the least surprising news of the day https://t.co/2HBEulcoFU

— Dan Pfeiffer (@danpfeiffer) January 16, 2018
Hey, so I wonder if certain journalists/media scolds who always have time to yell at CNN or others will criticize Fox for killing a damaging Trump story just before the election: https://t.co/mY5VJ6Ndk2

— Andrew Lebovich (@tweetsintheME) January 17, 2018