Great Music – Chapter 10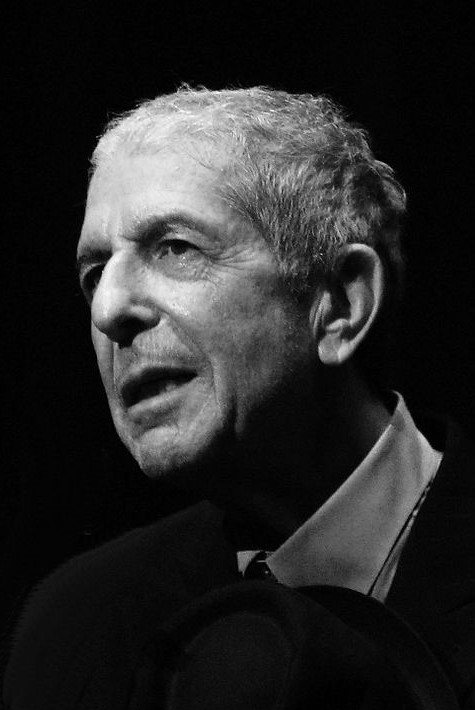 In this week's Chapter of Great Music, I picked an iconic song, HALLELUJAH by Canadian singer-songwriter, Leonard Cohen, and a fairly unknown singer by the name of K.D. Lang. I've heard numerous versions of this song performed by Jeff Buckley, Rufus Wainwright and others but K.D. Lang's version captures the emotion of the song better than anyone. Unfortunately, this song would have remained in obscurity except for it being featured in the movie "Shrek".
It's a fairly straightforward melody line with a haunting series of chord progressions C major (the key signature) F major (a 4th) G major (a 5th) A minor ( minor fall) F major ( major lift). Partly because of it's simplicity has been performed by dozens of musicians from Bob Dylan, Bono, Willie Nelson, Bon Jovi and the list goes on. In fact, Newsweek magazine Newsweek Ranking even rated the top 60 versions of this song. Kathryn Dawn (KD) Lang (#5 on the Newsweek list) is an unusual performer in that she is Canadian and an outspoken lesbian who has always been on the fringes of popularity outside of her native Canada. In the video of the version I have chosen to showcase the song was done in 2005 and KD Lang is currently 57 and in the twilight of her performing career.
Leonard Cohen was a poet of the same vintage and style as Bob Dylan. Cohen used his poetry as the core of his songwriting, eventually penning and recording more than 100 songs. Cohen was Jewish but later in life became fascinated by Jesus, not as the Messiah, but as one of the most impressive human beings to have ever existed. You can hear some of this in the song he composed, Suzanne, made popular by Judy Collins. This video features both Leonard and Judy singing SUZANNE.
The lyrics to the song Hallelujah make references to the Old Testament stories of Samson and Delilah (she cut your hair) and David and Bathsheba (you saw her bathing on the roof, her beauty and the moonlight overthrew you). Leonard Cohen wrote numerous sets of lyrics for the song and various performers have used alternate lyrics and sometimes combined 2 or more sets of lyrics. However the most common set of lyrics used with this song are:
I'd heard there was a secret chord
That David played and it pleased the Lord
But you don't really care for music, do you?
Well, it goes like this
The fourth, the fifth, the minor fall, the major lift
The baffled king composing Hallelujah
Hallelujah, Hallelujah
Hallelujah, Hallelujah
Well, your faith was strong but you needed proof
You saw her bathing on the roof
Her beauty and the moonlight overthrew ya
She tied you to the kitchen chair
She broke your throne and she cut your hair
And from your lips, she drew the Hallelujah
Hallelujah, Hallelujah
Hallelujah, Hallelujah
Well baby, I've been here before
I've seen this room and I've walked this floor
I used to live alone before I knew ya
And I've seen your flag on the marble arch
And love is not a victory march
It's a cold and it's a broken Hallelujah
Hallelujah, Hallelujah
Hallelujah, Hallelujah
Well, maybe there's a God above
But all I've ever learned from love
Was how to shoot somebody who outdrew ya
And it's not a cry that you hear at night
It's not somebody who's seen the light
It's a cold and it's a broken Hallelujah
Hallelujah, Hallelujah
Hallelujah, Hallelujah
Hallelujah, Hallelujah
Hallelujah, Hallelujah
Hallelujah, Hallelujah
Hallelujah, Hallelujah