Beto VS Creepo (Cartoon, Column and Video)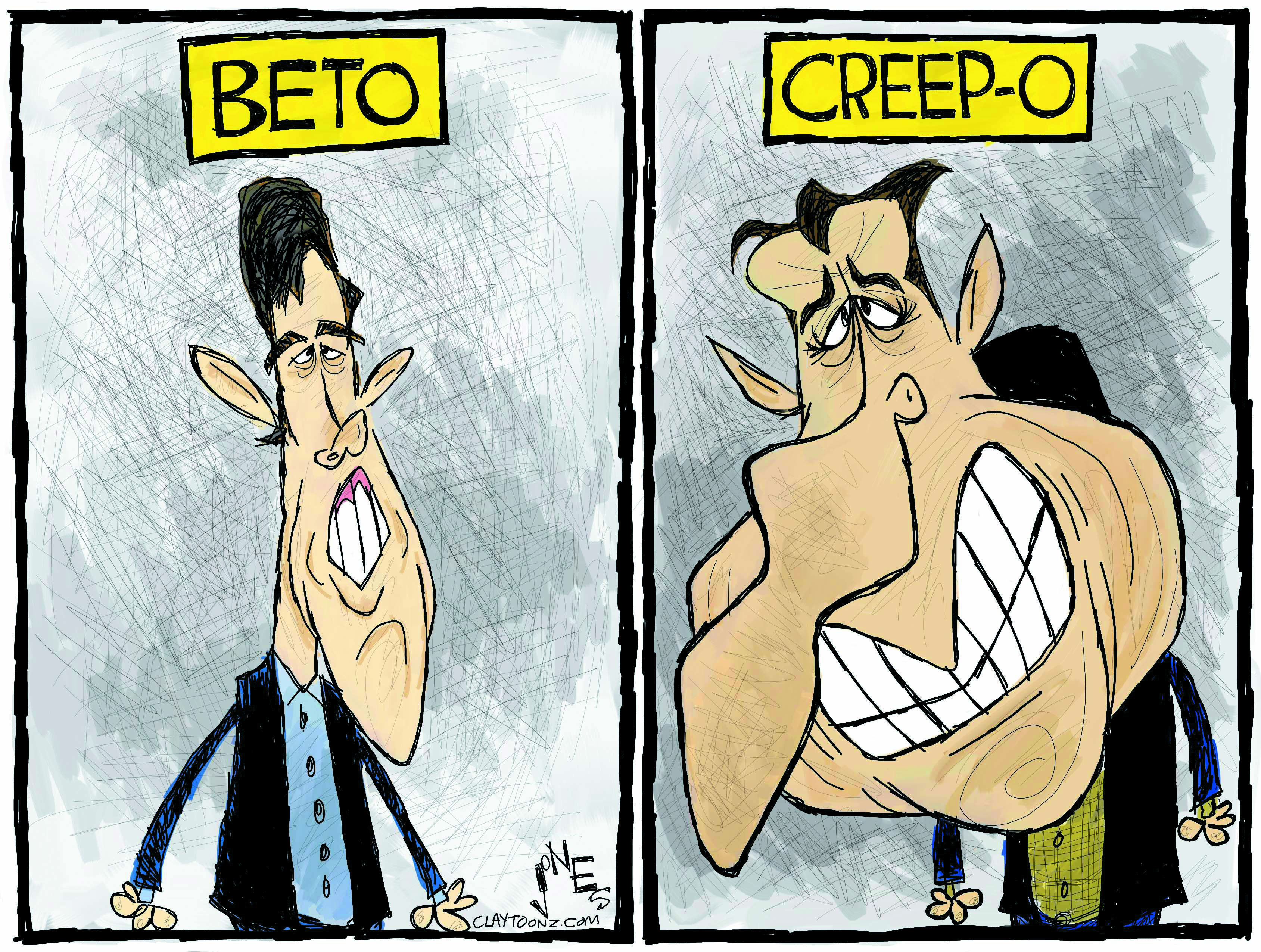 Beto O'Rourke, the Democratic candidate for the Texas U.S. Senate seat is being accused of pretending to be Latino by supporters of Senator Ted Cruz, a guy many accuse of pretending to be Caucasian.
O'Rourke is currently representing Texas in Congress. His first name is Robert, which is where the nickname "Beto" came from, as it's often short for "Roberto" in Mexico. It was targeted in an attack ad by Ted Cruz, whose first name is "Rafael." Go figure.
Ted Cruz is not a man of principles, ethics, or charm. His campaign also targeted O'Rourke for being likable and made fun of his past skateboarding and playing in a rock band. Where as, any personality Cruz has is stored in the basement of the Alamo.
Despite being a Republican in deeply red Texas, Cruz is in trouble. He's seeking help from Donald Trump, a man he once called a "sniveling coward" for accusing his father of being involved in the assassination of JFK, and for making fun of his wife's looks. Did I mention Cruz doesn't have principles?
Nobody really likes Ted. Al Franken once said he likes Cruz more than anyone else in the Senate, and he hated Ted Cruz. Lindsey Graham, a fellow Republican, once said you could shoot Cruz on the floor of the Senate and none of his colleagues would convict you.
If Cruz loses his reelection bid for his Senate seat, the GOP would hate losing the seat, but wouldn't miss Ted.
You can tell a lot about a person who likes Ted Cruz. It's a sign that you don't want anything to do wtih that person.
Email Clay Jones at [email protected]