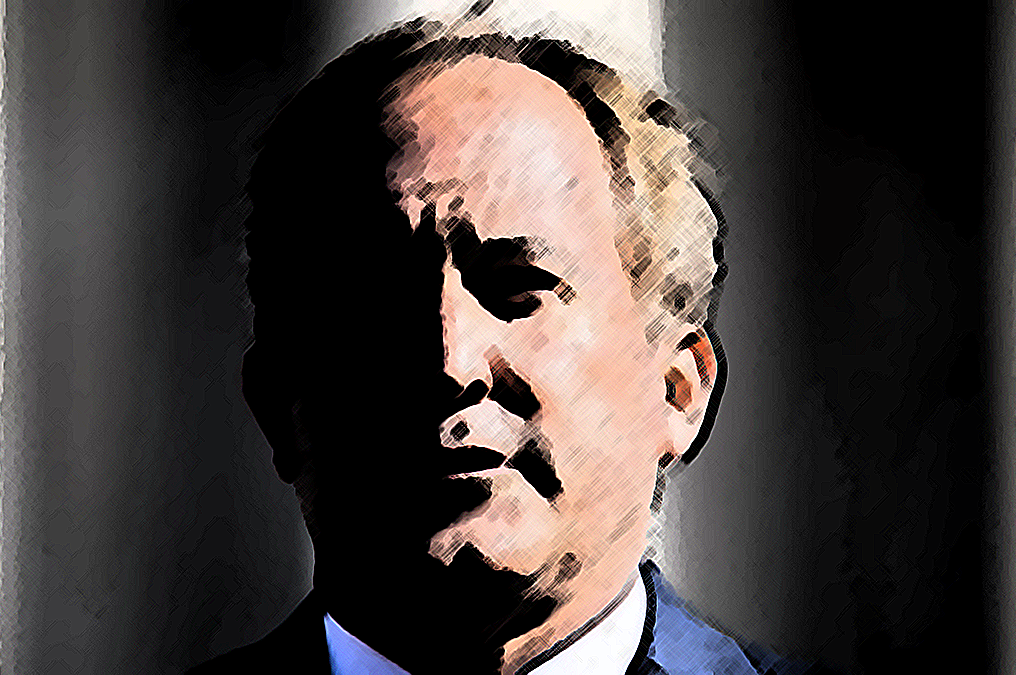 Only two of the 19 Republicans in the Texas Senate voted on Saturday to impeach attorney general Ken Paxton. In the Texas House, more than 70% of Republican Representatives had voted for impeachment.
The not guilty votes "came after sustained pressure on senators from grassroots groups, conservative activists and the leader of the state Republican Party who vowed retribution at the ballot box if Paxton was convicted."
It also came after a pro-Paxton PAC, Defend Texas Liberty, gave $3,000,000 to Texas lieutenant governor, Senate chair and impeachment trial judge Dan Patrick.
Paxton attended only two days of the trial. He was absent on Saturday for the vote.
Even in the long, sordid history of Texas political scandals, Paxton stands out. The accusations leveled against him in 21 years of public life ranged from felonious to farcical: that he duped investors to whom he sold stock, profited from inside information on a land deal, made false claims in court about the 2020 presidential election, and purloined another lawyer's expensive pen…

While Paxton blasted the impeachment as an illegitimate proceeding led by Democrats and liberal Republicans, the whistleblowers' conservative bona fides challenged that framing. All hired by Paxton, they included a champion of religious liberty whom Trump nominated to a federal judgeship, a longtime federal prosecutor and a decorated former Texas Ranger.
The far-right component of the Texas GOP called the rest of the party RINOs in a tweet, launching what the Texas Tribune called a "civil war." Specifically, Defend Texas Liberty PAC leader Jonathan Stickland attacked House Speaker Dade Phelan. "You will be held accountable for this entire sham. We will never stop. Retire now."
[T]he party's far right has often accused members, specifically those in the Texas House, of partnering with Democrats to undermine conservative priorities.

Paxton has played a key role in that fight, and has used his office to back the issues favored by the state's most conservative flank. In turn, he has received millions of dollars from ultraconservative donors such as oil tycoons Tim Dunn and Farris Wilks, who have buoyed his campaigns as his legal woes mounted, approval ratings dropped and other, more establishment donors invested elsewhere.
Paxton's long-delayed felony securities fraud case is expected to go to trial early next year.
The Donald Trump ally remains under investigation by the FBI.
Commentary
Austin American-Statesman editorial board: Paxton is acquitted, and Texans and good government are the losers. "[W]e expect an attorney general to be above reproach as the state's top legal and law enforcement officer, someone whose integrity is unquestioned."
Fort Worth Star Telegram editorial board: A sad day for Texas: Acquitting Ken Paxton condones corruption, abuse of power. "Their verdicts on 16 articles of impeachment say that a small group of hotheaded political warriors can intimidate elected officials away from doing the right thing."
On Twitter, attorney Joyce Vance commented: "In Texas, partisanship trumps GOP commitment to ethics in governance as state AG Ken Paxton is acquitted on all charges in his impeachment."
Texas attorney Jim Boyle: "Ken Paxton ran and hid when it came to explaining his use of the AG's office to benefit Nate Paul. According to Jeff Leach, Chair of the Judiciary and Civil Jurisprudence Committee, Paxton failed to show up 12 times to answer questions."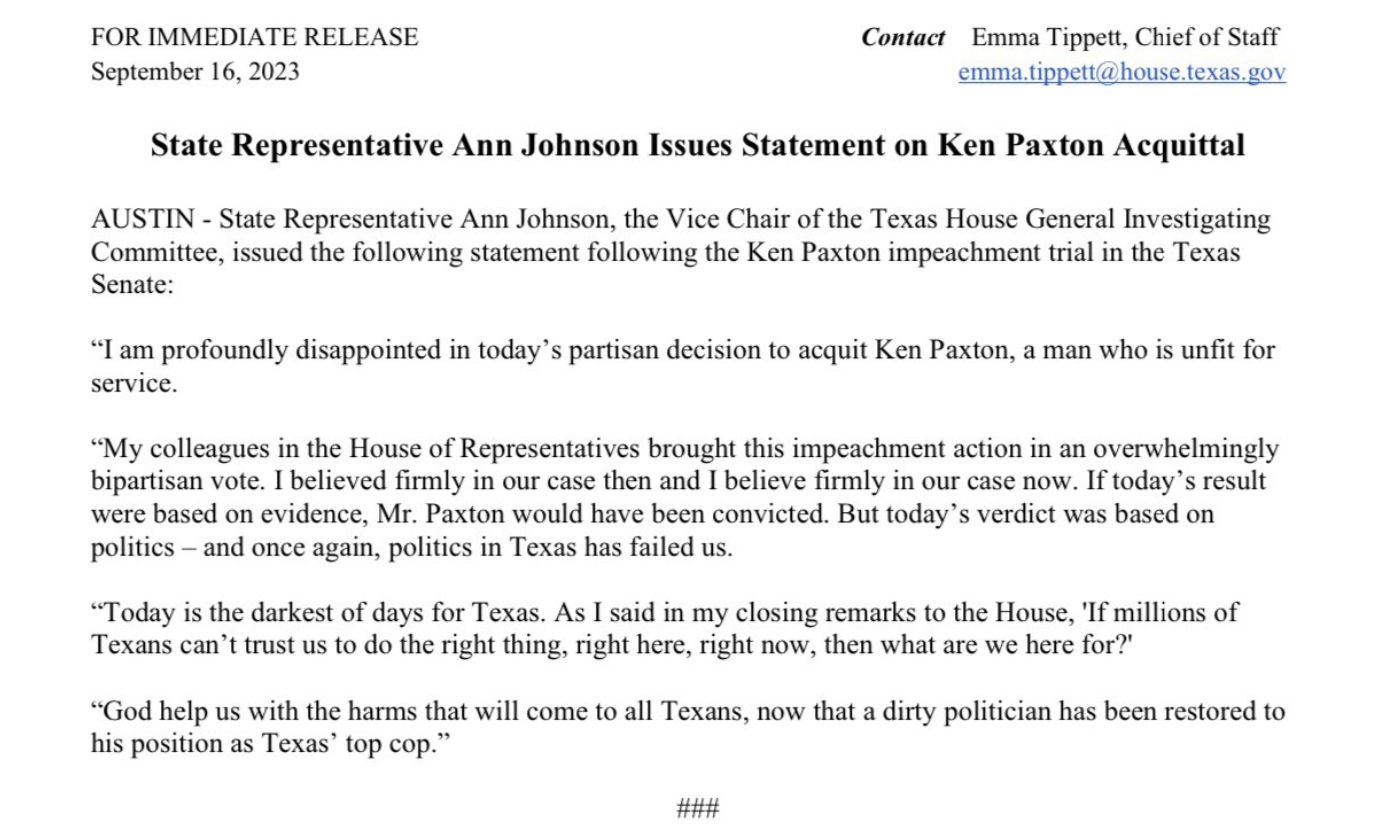 ~~~
September 5, 2023: Texas Senate launches historic impeachment trial of AG Paxton
Talk to me: Facebook | Mastodon | Twitter
Known for gnawing at complex questions like a terrier with a bone. Digital evangelist, writer, teacher. Transplanted Southerner; teach newbies to ride motorcycles. @kegill (Twitter and Mastodon.social); wiredpen.com