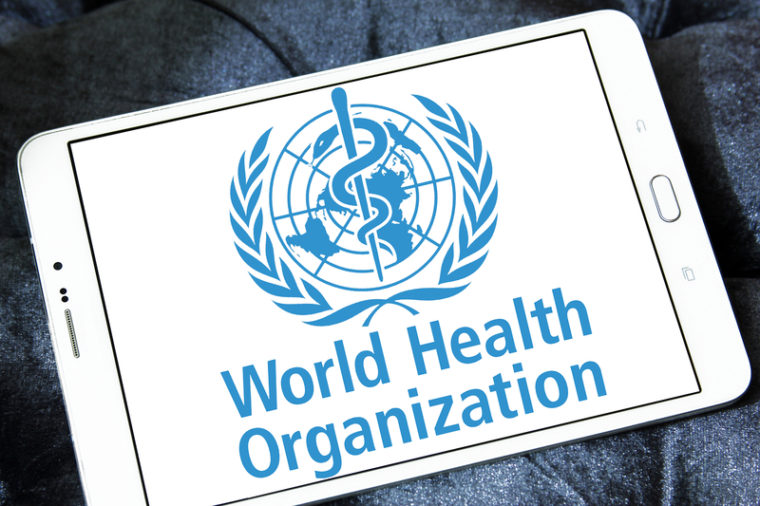 The World Health Organization (WHO) has brought a sliver of positive news in these awful times of Hamas terrorism, Russia's unprovoked war on Ukraine and China's increasing military assertiveness in the Taiwan Straits and South China Sea.
The total number of TB-related deaths, including those among people with HIV, stood at 1.3 million in 2022, down from 1.4 million the year before, the latest WHO Global Tuberculosis Report said. But 7.5 million people were diagnosed with TB in 2022 – the highest figure since the WHO began global monitoring in 1995. Nearly 4,500 people lose their lives and 30,000 people fall ill with TB each day.
Recalling that TB has plagued humankind for millennia, WHO chief Tedros Adhanom Ghebreyesus noted, "Today, we have knowledge and tools that they (previous generations) could only have dreamed of."
"We have political commitment, and we have an opportunity that no generation in the history of humanity has had: the opportunity to write the final chapter in the story of TB."
The rise in TB diagnosis occurred because of better access to health services in many nations, said the report, based on data from 192 countries.
Global efforts to combat TB have saved over 75 million lives since the year 2000 but it remained the world's second leading infectious killer in 2022 behind COVID-19 and may recover first place as Covid recedes.
COVID-19 disruptions resulted in nearly half a million more deaths from TB during 2020-2022 and the disease continues to be the leading killer among people with HIV.
India, Indonesia and the Philippines, which together accounted for over 60 per cent of the global reduction in new diagnoses in 2020 and 2021, recovered to beyond 2019 levels last year.
Globally, about 10.6 million people fell ill with TB in 2022, up from 10.3 million the previous year. The majority were in Southeast Asia, Africa, and the Western Pacific, which together accounted for nearly 90 per cent. Smaller proportions were reported in the Eastern Mediterranean, the Americas, and Europe.
TB is an infectious disease that mainly affects the lungs. It is caused by a type of bacteria and spreads through the air when infected people cough, sneeze or spit. TB is both preventable and curable.
Challenges are increasing because TB is becoming resistant to some drugs as patients fail to follow prescriptions and stop treatment too early. Such multidrug-resistant TB remains a public health crisis and about 410,000 people developed it last year.
Another constraint to progress in developing new TB diagnostics, drugs and vaccines is the limited availability of investment since it is mostly a poorer country disease.
Despite significant improvements in 2022, progress was insufficient to meet global targets to end TB set by governments in 2018. The decrease in TB-related deaths from 2015 to 2022 was 19 per cent, or far short of the goal of 75 per cent reduction sought by 2025.
At a UN General Assembly meeting in September, governments strengthened the 2018 targets and set new ones for the period through 2027.
The new targets include reaching 90 per cent of people in need with TB prevention and care services using a WHO-recommended rapid test as the first method of diagnosis.
Since most patients are poor, they would also receive a health and social benefits package, and at least one new safe and effective TB vaccine. But much of this success will depend on raising enough investments and other funding.
Photo 99173288 | Who © Mohamed Ahmed Soliman | Dreamstime.comUnigte