A Dutch Satirist's View of Trump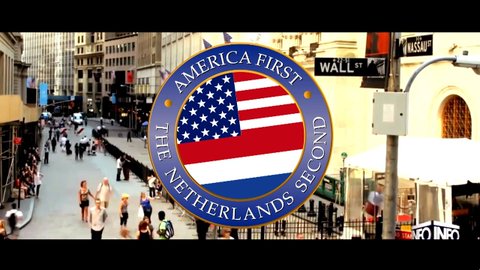 As a teenager living in the Netherlands in the 50s, I did not think my older Dutch counterparts — that is anyone over 20 — had a particularly good sense of humor. Of course, that probably was the way a youngster observed the adult world.
But I do remember clearly that one did not make jokes about sex, religion or, above all, the royal family.
Today, and looking from across the ocean, it seems to me that the Dutch are much more "at liberty" to poke fun at previously taboo subjects, whether social, religious or political ones.
Just as in the U.S., political satire is alive and well in the Netherlands, and it is not only restricted to Dutch politics and politicians.
Witness a delightful video produced by the host of the Dutch news satire show "Zondag met Lubach," (Sunday with Lubach), Arjen Henrik Lubach, a popular Dutch writer, comedian and television presenter.
The video, released as a fake tourism advertising allegedly from the Dutch Government, pokes fun at the new U.S. president by –using Trump's speaking style, words and mannerisms — introducing him to the "tiny country" of the Netherlands and "welcoming him in his own words."
While hilarious and satirical, the spoof is in its own way very veracious and hits on just about every aspect of Trump's character, proposed policies and controversies, such as his "America First," ("I will screw you over big time"), tax evasion ("[The Netherlands] has the best tax evasion system God ever created"), his racism, narcissism, braggadocio, his mocking of a disabled reporter, etc.
Lubach, who every Sunday packs a week's worth of news into 30 minutes of irrelevant satire, explains the video — which has already gathered millions of views — as follows:
The whole world was watching for the inauguration of the 45th president of the United States: Donald J. Trump. Because we realize it's better for us to get along, we decided to introduce our tiny country to him. In a way that will probably appeal to him the most.
Even if you don't know what "Slagharen," the "afsluitdijk," "Madurodam," or "Zwarte Piet" is, and regardless of your political leanings, I hope you'll enjoy this delightful piece of Dutch humor. Het is heel leuk!
Courtesy Arjen Lubach.