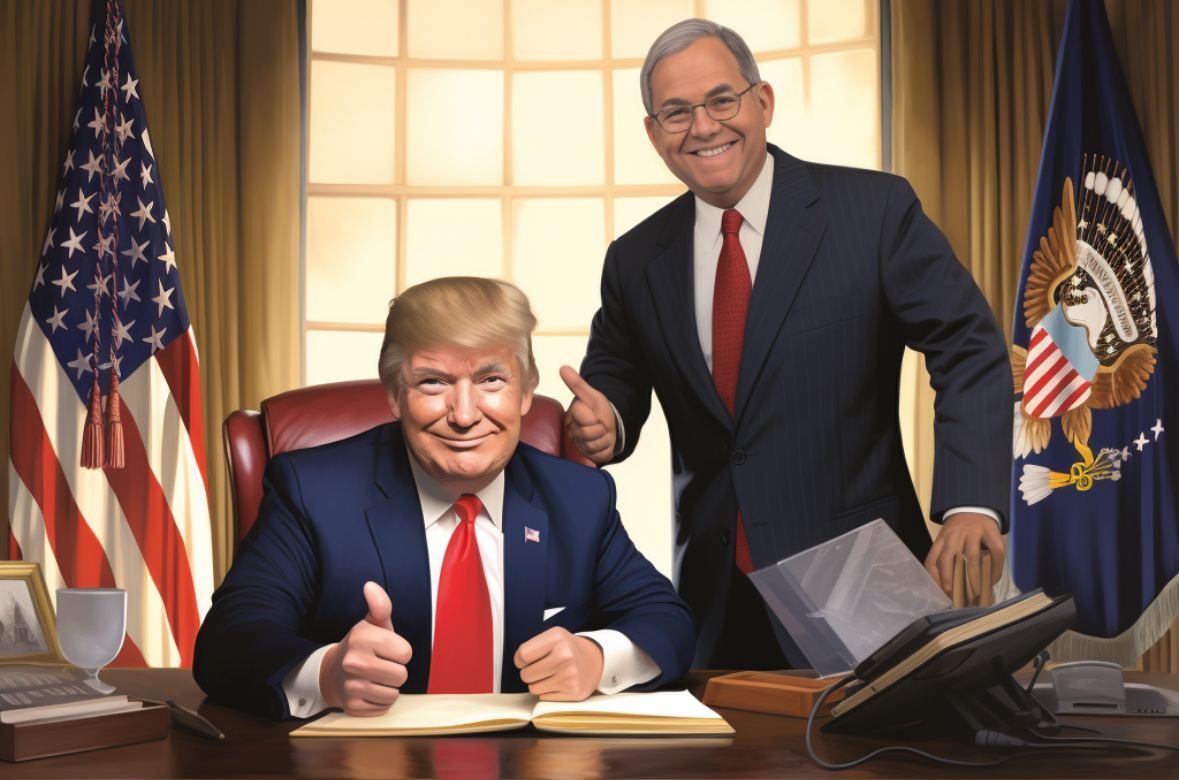 In 2021, as the clock ticked down on his last day as president of the United States, Donald J. Trump commuted the 17-year sentence of a Democrat-supporting Florida eye doctor convicted of Medicare fraud. One of the people urging clemency: Sen. Robert Menendez (D-NJ).
In 2017, a Florida jury had convicted Dr. Salomon Melgen of medical fraud fraud. In a six year period, Melgen "received more than $90 million from the Medicare program" for "unnecessary practices." His sentence: 17 years in a Miami prison.
Earlier in 2017, a federal jury in New Jersey had failed to convict Melgen and Menendez on bribery and conspiracy.
That indictment charged Melgen with providing Menendez "close to $1 million worth of lavish gifts and campaign contributions" between January 2006 and January 2013. The quid pro quo: Menendez was to use "the power of his Senate office to influence the outcome of ongoing contractual and Medicare billing disputes worth tens of millions of dollars to Melgen and to support the visa applications of several of Melgen's girlfriends."
The Senate ethics committee had begun investigating Menendez for bribery in 2012 but deferred their efforts due to the DOJ investigation.
The White House credited Melgen's clemency to support by both Menendez and US Rep. Mario Diaz-Balart (R-FL).
Menendez has once again been charged with accepting bribes. The indictment states that investigators found more than "$480,000 in cash—-much of it stuffed into envelopes and hidden in clothing, closets and a safe." Menendez's wife, Nadine, had a safe deposit box containing more than $70,000 in cash.
Notably, "some of the envelopes contained the fingerprints and/or DNA" of co-defendent Fred Daibes or his driver
Agents also found home furnishings provided by [co-defendents Wael Hand and Daibes], the luxury vehicle paid for by [co-defendent Jose Uribe] parked in the garage, as well as over one hundred thousand dollars' worth of gold bars in the home, which were provided by either Hana or Daibes.
In addition, the indictment claims Menendez accepted bribes to aid the government of Egypt, "ne of the largest recipients of U.S. military aid, including military equipment and grants of more than $1 billion a year."
According to AP, "Daibes pleaded guilty last year to bank fraud and is scheduled to be sentenced in October. His plea deal calls for him to serve only probation in that case."
Predictably, Trump took to Truth Social to comment. Marcy Wheeler reminded us of the clemency.
.
.
.
The DOJ on the 2017 Medicare fraud case:
Dr. Meglen, an ophthalmologist and retina specialist who had practiced in Palm Beach and St. Lucie Counties with "Vitreo Retinal Consultants" and "The Melgen Retina Eye Center," engaged in a scheme to defraud the Medicare program and other health care benefit programs, by, among other things, falsely diagnosing Medicare patients with macular degeneration and then performing and billing for medically unnecessary tests and procedures. As a result of these unnecessary practices the defendant received more than $90 million from the Medicare program, alone, during the six year period between January 2008 through December 2013. Melgen's medical practice was closed following his arrest in April 2015.
.
.
More:
The sordid second season of the Robert Menendez bribery series
~
Talk to me: Facebook | Mastodon | Twitter
Known for gnawing at complex questions like a terrier with a bone. Digital evangelist, writer, teacher. Transplanted Southerner; teach newbies to ride motorcycles. @kegill (Twitter and Mastodon.social); wiredpen.com