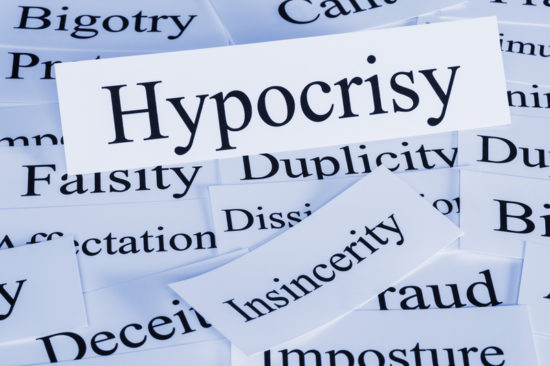 One of 21st century American politics' main characteristics is utterly shameless hypocrisy. And here's an example for the history books and the Biden campaign. After attacking voting by mail, refusing to fund the United States Postal Service and explaining money would help Democrats with mail in voting, and amid reports of mailboxes being removed and sorting equipment being taken out, Donald Trump and Melania Trump will….vote by mail in Florida's primary election.
President Donald Trump and first lady Melania Trump requested mail-in ballots for Florida's primary election on Tuesday, according to Palm Beach County records, despite the President's frequent attacks on voting by mail.

The records from the Palm Beach County Supervisor of Elections website show the ballots were mailed Wednesday to Trump's Mar-a-Lago Club, which he made his permanent residence last year.

Despite Trump's rhetoric about voting by mail, the President has recently claimed that Florida's voting system is secure, tweeting earlier this month: "Whether you call it Vote by Mail or Absentee Voting, in Florida the election system is Safe and Secure, Tried and True.

Florida's Voting system has been cleaned up (we defeated Democrats attempts at change), so in Florida I encourage all to request a Ballot & Vote by Mail!"

White House deputy press secretary Judd Deere told CNN that "the President supports absentee voting, not universal mail-in voting, which contain several safeguards that prevent fraud and abuse."

Election experts have told CNN there is no real difference between absentee voting and no-excuse mail voting and the two are "essentially the same thing."

USA Today was first to report the ballot request.
Meanwhile, Vice has a report headlined: Internal USPS Documents Outline Plans to Hobble Mail Sorting.
This kind of hypocrisy is now usually compounded by supporters, cable show hosts, and writers then insisting there's no hypocrisy here.
But a can of Chef Boyardee Ravioli on the shelf a Safeway and my three cats would look at it and say: "Hypocrisy."
Not it matters much in 21st century politics.
President Trump and Melania Trump requested mail-in ballots for Florida's primary election on Tuesday, registration records show. He has questioned the legitimacy of mail voting in other states, despite there being no evidence of significant voter fraud. https://t.co/WLyMi6YbFx

— The New York Times (@nytimes) August 14, 2020
President Trump, whose campaign has tried to thwart mail-in voting, has requested an absentee ballot that will allow him to cast a Florida primary ballot via the U.S. Postal Service. https://t.co/TbumEoLW9Z

— NBC News (@NBCNews) August 14, 2020
Trump just said, and I quote: "absentee good, mail-in very very bad."

— Tom Nichols (@RadioFreeTom) August 13, 2020
Huh? WH press secretary says she and Trump did 'absentee' voting but somehow not mail-in voting https://t.co/0KZcP00P3G

— candacemariecooper (@candies2639) August 14, 2020
File this under "YOU CAN'T MAKE THIS SHIT UP": Donald and Melania Trump both requested mail-in ballots for Florida's primary election on Tuesday, despite Trump's frequent attacks on voting by mail. https://t.co/N9foGRH8Q5

— Jon Cooper ?? (@joncoopertweets) August 14, 2020
Trump and Melania Requested Mail-In Ballots for Florida's Primary:

While he constantly says voting by mail is bad? such a liar.??????????? https://t.co/pN6Kmxa3T1

— DanielNewma? 404-737-1636 (@DanielNewman) August 14, 2020
Trump & Melania Trump are voting by mail in Palm Beach, Cty Florida.

They have until 7 pm on Tuesday to return the ballot.

Wonder if Louis DeJoy will ensure their ballots are returned on time. #USPSsabotage https://t.co/gmdK2DKSSZ

— Kristen Clarke (@KristenClarkeJD) August 14, 2020
Oregon votes entirely by mail. https://t.co/UHX9mV5Wyq

— Robert Schlesinger ? (@rschles) August 14, 2020
Photo 115636690 © Travelling-light – Dreamstime.com
Joe Gandelman is a former fulltime journalist who freelanced in India, Spain, Bangladesh and Cypress writing for publications such as the Christian Science Monitor and Newsweek. He also did radio reports from Madrid for NPR's All Things Considered. He has worked on two U.S. newspapers and quit the news biz in 1990 to go into entertainment. He also has written for The Week and several online publications, did a column for Cagle Cartoons Syndicate and has appeared on CNN.