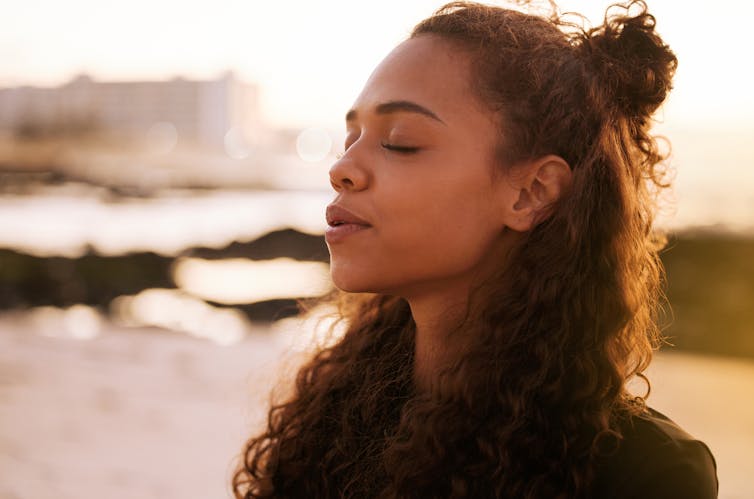 Kevin C. Taylor, University of Memphis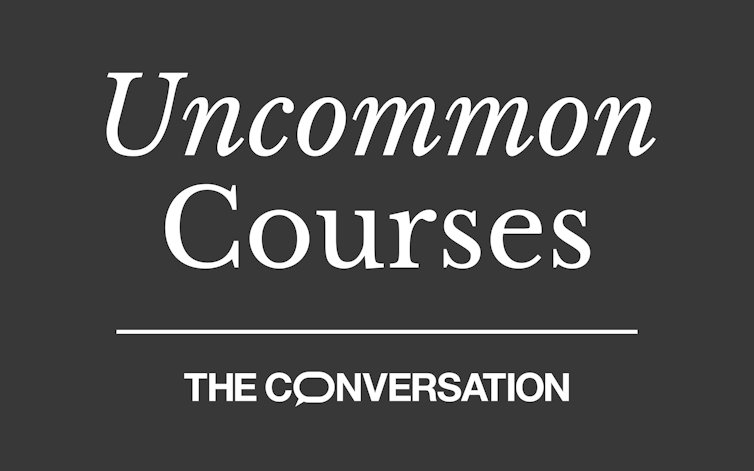 Uncommon Courses is an occasional series from The Conversation U.S. highlighting unconventional approaches to teaching.
Title of course:
"What is Mindfulness?"
What prompted the idea for the course?
As a professor of religion and ethics, particularly Asian traditions, I had already been interested in teaching a course about mindfulness. Its popularity seems to be surging: I see "Mindful" on magazine racks, and almost everyone I've met at my university has used the word at some point.
But oftentimes people say to be "mindful" when they mean "pay attention" or "don't forget": being "mindful" of a slippery road, say, or telling students to be "mindful of the deadline." I started wondering what other people meant each time they used the word. This made me realize my course shouldn't be a lecture about mindfulness, but an opportunity to explore what it is in the first place.
What does the course explore?
The course explores the origins of mindfulness in yoga and Buddhism. Mindful meditation – being attentive to one's body, feelings and thoughts – is part of one of the Buddha's central teachings, the Noble Eightfold Path, and considered key to enlightenment.
But we explore the many meanings of "mindfulness" that have emerged in recent decades, too. American professor Jon Kabat-Zinn is credited with popularizing the kind of mindfulness that has caught on with non-Buddhists today, starting with his "mindfulness-based stress reduction" program in the 1970s.
Some people are upset that mindfulness has become too mainstream and fear that it has lost its intended meaning. Buddhism scholar Ronald Purser's book "McMindfulness," for example, argues that capitalist societies have embraced mindfulness as a way to put the burden of mental health back on the individual rather than address root problems.
Students in my class read a variety of these perspectives and discuss themes such as mindfulness and mental health, mindful eating and breathing, environmental mindfulness and even meditation apps. In the end, I want each student to decide for themselves what mindfulness is.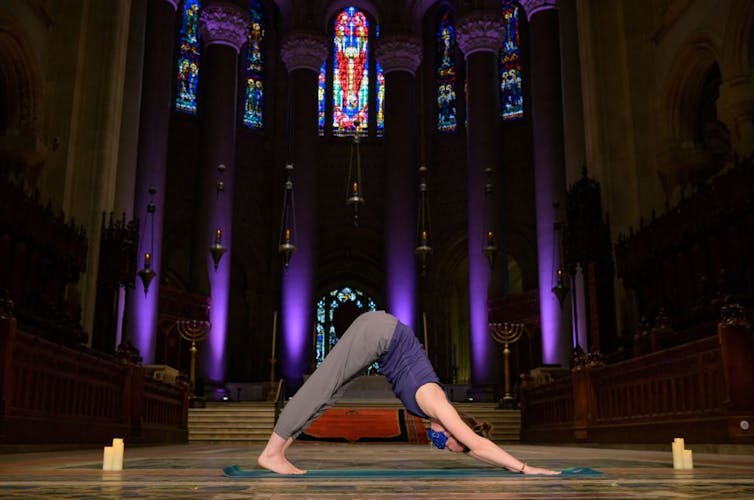 Why is this course relevant now?
I first proposed this course right before the arrival of COVID-19, so when it launched for the first time, we met remotely over Zoom. I was tempted to drop the class after we went remote, but I quickly realized that it might help students who were wrestling with mental health issues at the beginning of the pandemic.
Each student kept a journal of our topics every week to practice mindfulness and to explore some of the therapeutic techniques. First, I asked them to find examples of the word in their everyday experiences – used on a poster at the student rec center, for example.
Later, I asked them to practice breathing and visualization techniques from the influential Vietnamese monk Thich Nhat Hanh, such as asking yourself every hour "What am I doing?" and reflecting on your mind, emotions and posture.
What's a critical lesson from the course?
Buddhism changes dramatically depending on "whose" Buddhism you are talking about. The dalai lama's form of Tibetan Buddhism, for example, is not the same as the Zen Buddhism of Thich Nhat Hanh.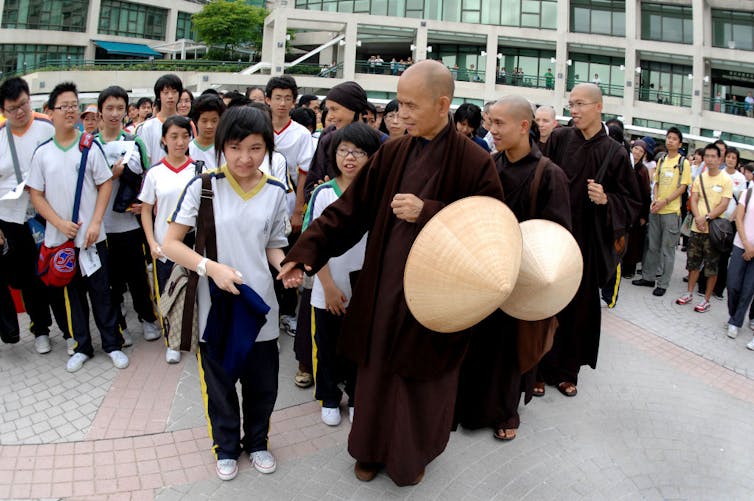 It's the same with mindfulness. Thirteenth-century Zen master D?gen taught pupils to seek mindfulness in seated meditation. Five hundred years later, on the other hand, Zen master Hakuin taught mindfulness in the midst of activity – practicing it not just on the meditation pillow, but amid the hustle and bustle of the streets.
All forms of Buddhism, though, focus on transforming suffering into lovingkindness. So teaching this course has persuaded me that if the way you teach mindfulness helps someone, it doesn't matter if it's "real" Buddhist mindfulness or not. If pop culture's version of the concept relieves someone's suffering, then I don't want to be a gatekeeper and say, "This is not real mindfulness."
What will the course prepare students to do?
All of the students in this course are first-semester freshmen. The class began as a way to get them to think critically about what mindfulness is but also offers tools to deal with the stress of college life.
Muscles grow after they heal and rest. The same is true when it comes to learning. Our minds need to take time to breathe, reflect on new information and absorb it.
I also hope students will understand that taking care of oneself can be an act of care for others. Just as on an airplane we are told to put on our own oxygen mask before helping the person next to us, we all need to take care of our own mental health in order to help those around us.

Kevin C. Taylor, Director of Religious Studies and Instructor of Philosophy, University of Memphis
This article is republished from The Conversation under a Creative Commons license. Read the original article.