They Lose Luggage, Don't They?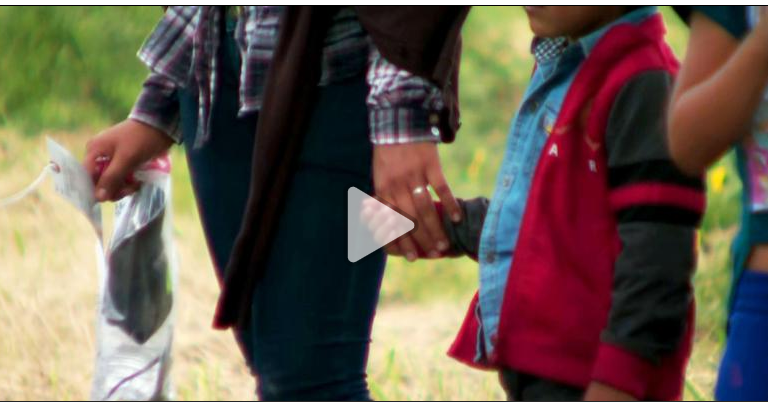 A few years ago, on a flight back from South America in the middle of the summer, a container with frozen shrimp accidentally continued to California instead of being offloaded along with my other luggage at my destination in Texas.
Two days later, I received a call from the airline advising me that the container had been returned to my home airport and urging me to please hurry to the airport to pick it up.
I did rush to the airport where staff pointed to a spot on the ramp, somewhat away from the terminal. I could immediately tell it was my "quarantined" shrimp from the nauseating odor only rotten fish can emanate.
But kudos to the airline: even rotten fish is promptly reunited with its owner.
Such prompt reunions of "lost" luggage with their rightful owners are not isolated instances but rather a well-planned, well-organized and well-executed routine by our airlines.
According to SITA, a Geneva-based airline technology company, the amount of time it takes to reunite customers with their misplaced belongings is about 36 hours and quite often a courier will deliver the "mishandled" luggage to the traveler's home or hotel.
In addition, in 2017, travelers faced less than half a percent chance that a major airline would misplace their bags: 2.59 reports of "mishandled" (lost or temporarily mislaid) bags per 1,000 passengers.
Of the "mishandled" bags, only a very small percentage — according to SITA, only 7 per cent — are actually lost or stolen.
Of course, such efficiency requires creative technology and procedures, excellent management, communication and coordination across airlines, airports, systems and personnel.
Regrettably, the same cannot be said about how the Trump administration is taking care of the most precious and vulnerable "possessions" that can ever be entrusted to anyone: children.
Trump's un-American "zero tolerance" policy launched in April on our southern border resulted in the cruel and forcible separation of more than 2,300 migrant children from their parents and was "built on a mountain of small-time criminal prosecutions…" according to a USA TODAY analysis.
The stories of children literally being ripped from their parents are plentiful and horrific. The Washington Post reports that, at a shelter in McAllen, "as word spread that children were being pulled from their parents, some mothers and ¬fathers took to sleeping with their legs wrapped around their children so they couldn't be snatched."
Following the forceful separations, the U.S. government furtively scattered the children all over the country by planes, buses — sometimes using unmarked vans with tinted windows, sometimes under the cover of darkness, other times covering the children's heads.
The children and teenagers were then housed in federal shelters, holding facilities, detention centers (chain-link cages and all), tent cities, abandoned warehouses, in foster homes and even in "tender age" shelters scattered across 17 states, sometimes as close as Tornillo, McAllen and Brownsville, Texas, other times as far as New York and Michigan.
While airline passengers receive a baggage check and can "track" and eventually claim their luggage, desperate parents at our southern border were not even told where their children would be going nor were they provided any kind of documentation.
While airlines have a sophisticated system to track and return luggage, the U.S. government, in its incompetence and heartlessness, had neither a plan or protocol nor the vaguest notion and apparently not even the intention to eventually reunite the separated children – a number that inexplicably has recently grown to a vague "under 3,000."
On June 20, Trump reversed his own policy but only after falsely claiming that "Democrats law" had mandated the inhumane separation of children from families seeking asylum in our country and only after his Attorney General equally falsely cited the "rule of law" and heretically invoked the Bible in an attempt to justify the unjustifiable.
Finally, on June 26, a federal judge ordered the reunification of 103 children under the age of 5 by July 10 and of the remaining nearly 3,000 minors ages 5 to 17 by July 26.
The incompetence and disingenuousness of the Trump administration became crystal clear when the first deadline arrived: of the 103 children under 5 years old, only 57 had been reunited. As to the other 46 children, the Trump administration claimed they were "ineligible" for reunification for assorted reasons.
Whatever those assorted reasons are, there is already sufficient evidence that makes it painfully clear that the Trump administration was never serious about reuniting children with their migrant parents and, if it is eventually forced to become serious, that it may take months to finish the job and years to remove the stain left on our nation.
Let us hope that all Americans will become as intolerant of the mishandling and misplacing of migrant children as they are when their luggage is "mishandled."