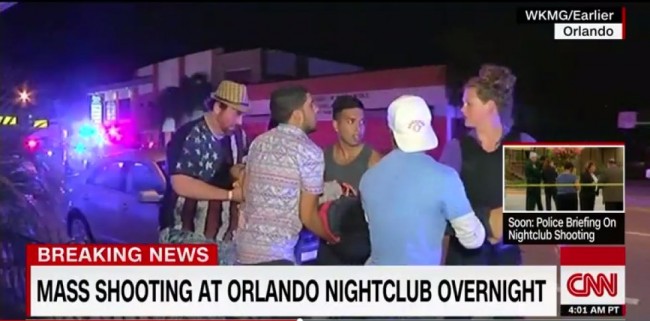 The Federal Bureau of Investigation (FBI) and other law enforcement agencies are investigating the Pulse nightclub shooting as an act of terrorism. About 50 people were killed, 53 injured in the Orlando gay nightclub shooting late Saturday night.
The nightclub shooting is one of the worst mass shootings in America's history.
Orlando Police Chief John Mina said 30 people were rescued from the nightclub. The identities of the deceased and wounded have not been disclosed.
Mina said "We did find a device on the suspect himself and possibly on his car." He also said the suspect turned the gun on himself when confronted by officers, who opened fire.
The police say that gay nightclub shooter was not from the Orlando area. Chief Mina said the shooter was armed with assault-type rifle, handgun, some type of device.
. @ChiefJohnMina officers shot & killed the suspect. In gunfire OPD officer shot: Kevlar helmet saved him pic.twitter.com/L51ynmRAfm

— Orlando Police (@OrlandoPolice) June 12, 2016
Pulse nightclub shooting news crossposted from The Hinterland Gazette.