Six Months of Presidential Lies and Paralysis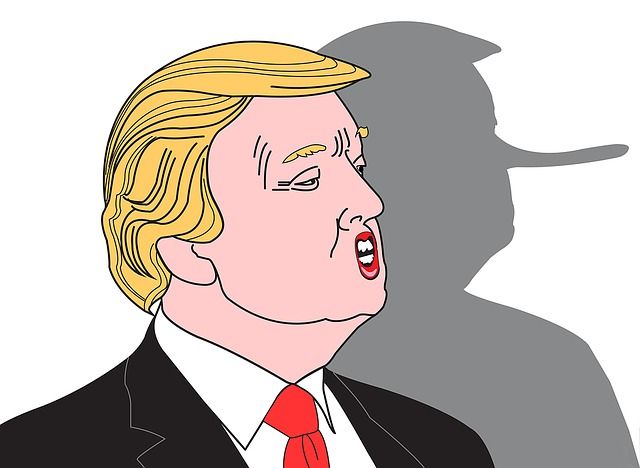 As Trump reaches his six-months-in-office milestone, many commentaries have been written about his performance – some good, some not so good.
However, in one area – honesty – the reviews are uniformly damning.
So bad that several news sources used the six-month mark as an opportunity to update their definitive "catalogues" of lies.
Here is the New York Times' updated list.
Commenting on it, David Leonhardt says:
Many Americans have become accustomed to President Trump's lies. But as regular as they have become, the country should not allow itself to become numb to them. So we have catalogued nearly every outright lie he has told publicly since taking the oath of office. Updated July 20: The president is still lying, so we've added to this list, and provided links to the facts in each case.
The Washington Post updates its "catalogue" here.
The Post notes:
So it goes with Trump, the most fact-challenged politician that The Fact Checker has ever encountered. As part of our coverage of the president's first 100 days, The Fact Checker team (along with Leslie Shapiro and Kaeti Hinck of the Post graphics department) produced an interactive graphic that displayed a running list of every false or misleading statement made by the president. He averaged 4.9 false or misleading claims a day.

Readers encouraged us to keep the list going for the president's first year. So at the six-month mark, the president's tally stands at 836 false or misleading claims. That's an average of 4.6 claims a day, not far off his first 100-day pace.
Here is another six-month review by my friend, the poet, who has had experience with Russia and the Russians since the 70's.
Six Months In, Trump's Accomplishments are Thin
While Political Controversy Paralyzes His Presidency
No need to waste many a line
To re-cap Trump's accomplishments versus his promises in rhyme
No wall: repeal and replace: tax cuts: infrastructure plan: full Muslim bans
Nothing of substance passed through his Party's majority controlled hands
Ok, a new Conservative Supreme Court Justice he did nominate
And a bunch of "Obama" regulations he did invalidate
But for one that took credit as a great negotiator in the Art of the Deal
His lack of ability to successfully negotiate with his own party shows his claim is not real
He dug his own grave when he fired Comey: his changing reasons led to lots of confusion
Was it because he had some evidence of collusion? Some would see this as a logical conclusion
But his impulsive act led to a Special Counsel: now he's open for everything
From simple collusion; obstruction of justice: tax fraud: racketeering and money laundering
It doesn't take a "Dick Tracey" to follow his "shady" long time Russian connections
In Trump's business deals, even back to the 80's, that could have affected the 2016 elections
The President has yet to release his tax returns and is yet to his businesses divest
So my conclusion: It smells like at least collusion: It's tied to his family's business incest
As we get into details of Trump's Real Estate schemes
Could they include money-laundering machines?
No wonder there is a connection to the Kremlin
For that's where most of the dirty cash did Rush-IN
Now Don Junior's almost laughable double speak on his recent Russian meeting
First it was a ridiculous "didn't happen event," but now we know how many were seating
And who in the world would believe the President did not know and support
Long time Russian connections to Dad are evidenced, with video, in many a news report
Now even Secretary of State Rex Tillerson is under the gun
Exxon Mobile is being sued for violating U.S. sanctions on Russia: a company he did run
Then there is Flynn, Kushner, Manafort, Page, Stone and Sessions to name a few
Who had Russian connections reluctantly acknowledged: will even more come into view?
Meanwhile our President: seems essentially absent
In the governing of our great country; no true leadership has he lent
He tweets insults to all: complains about things and boastfully claims he is a hero
But as policy producing leader or an active participant he's nowhere: he is a zero