Shocker: Breitbart runs piece mocking resigned editor under HIS FATHER's pseudonym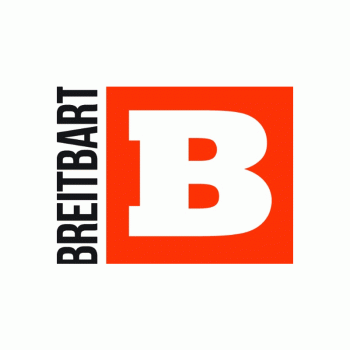 Department of Wow. I've long said that the political standards of political debate as American plunges further into a polarized and increasingly violent 21st century have greatly deteriorated, and now see see living proof of it in showman Donald Trump, who seems all but assured to the the Republican Party's 2016 Presidential nominee. I've also noted how the old dream of webblogs being citizen journalists websites didn't materialize since most (including TMV) are citizen's op-ed pages. Now we see a truly shocking example of new, ideological media throwing any journalistic standards out the window with the news that Breitbart.com ran a piece mocking an editor resigned written under his father's pseudonym.
According to Politico, which ran this truly amazing news — it's a new low for the new media which has gained some creds with sites such as The Huffington Post, The Daily Beast, and the thoughtful online edition of The American Conservative — the post was pulled. Sorry: that doesn't excuse it. It makes you wonder if even clicking on that website to see what it has is now defiling your computer if you believe in a)serious reporting, even with a strongly ideological twist, b)some kind of journalistic and website standards, no matter how low or weak they may be. Details from Politico:
Early Monday morning Breitbart posted, and then deleted, a piece mocking Ben Shapiro, the site's editor-at-large who resigned on Sunday evening.
"Former Breitbart News editor-at-large Ben Shapiro announced Sunday evening via left-wing Buzzfeed that he is abandoning Andrew Breitbart's lifelong best friend, widow, hand-picked management team and friends in pursuit of an elusive contributorship at the Fox News Channel," the story begins. "It was business as usual for the ambitious conservative gadfly, who is known to live on the edge, courting and then leaving a series of companies over the past several years.
In an interview Shapiro denied he was looking to work for Fox News and that he has "never received" a job from the network. Shapiro, who is a Ted Cruz supporter, also said he did not violate his employment contract as the piece originally noted, since he is an "at will" employee.
AND:
The unusual piece, which can be read in full here, was even more shocking for Shapiro because it was posted under the pseudonym his father used while writing for the site — William Bigelow.
Shapiro's father, the writer David Shapiro, also resigned from Breitbart on Sunday evening.
Politico says that the younger Shapiro explained his father was hired under a pen name to protect himself from death threats for his writings.
"Breitbart put this under his byline because they knew I'd have to out him," Shapiro said in an interview on Monday, adding that by linking to his profile with the California State Bar the site exposed personal information, though that information is outdated. "The fact they would use my father's pseudonym in order to attack me just exposes how despicable they are."
The big news about Breitbart, which has been highly popular among conservatives and not so highly popular among non-conservatives, but always had some good writing and editing talent, is that over the past week Shapiro and reporter Michelle Fields quite the site because the pro-Trump site was defending Trump's campaign manager against Field's allegations that he forcibly grabbed her. She has filed charges with the police.
Breitbart spokesman Kurt Bardella also quit, alleging in the interview that Trump-defending management was lying about what happened. Politico says two more staffers will quit today.
In a statement, Breitbart News Editor-at-Large and In-House Counsel Joel B. Pollak said the article was written in jest.
"The article was written by me as part of an effort to make light of a significant company event, and was published as a result of a misunderstanding without going through the normal editorial channels," Pollak said. "I apologize to Michelle Fields, my friend Ben Shapiro, and to everyone concerned."
That really doesn't cut it.
Ask any journalism professor, ask any journalism student, ask any reporter at any level on any newspaper, ask people who work on National Review, ask Bill Kristol or anyone on The Weekly Standard, ask Markos on Daily Kos, ask former Newsweek reporter and Huffington Post Editor Howard Fineman, ask The Daily Beast's John Avlon, ask columnist George Will — ask anyone in the new and old media.
You do NOT run a story under a name of a resigned reporter or editors' f-a-t-h-e-r and misrepresent to readers who wrote the story.
Yes it is a new low.
And the original piece doesn't seem like an attempt to write a hilarioius Andy Borowitz column.
But the site needn't worry. Breitbart will remain a huge site. It'll still get its hits, and will be quoted and cited by talk show hosts — particularly after Trump is nominated and all the talk about never supporting him among some GOPers melts away as the party and conservative talkers in effect endorse him, his views, and his tone of campaigning on the pretext that they need to stop Hillary Clinton or Bernie Sanders. Donald Trump supporters will make its hits zoom.
Really: what does it matter if even minimal standards of journalistic behavior are relaxed, just as what does it matter if our politics tosses out all norms of the quality of our political debate and the concept that this should be a United States of America — not a Liberal (forget we can't use that word) Progressive States of America or a Conservative States of America or a Trump States of America?
I mean, aren't standards set or understood as societal norms because they are meant to be ignored if political expediency or personal lash-out anger dictates they need to be ignored? You can always make an apology later and it makes it all better and totally erases the memory of the act so your credibility remains intact (NOT! And WON'T!).
Such a sad legacy for great Conservative warrior > Breitbart piece mocking editor written under father's pseudonym https://t.co/9kLqxKd7iY

— Order 227 (@Order227blog) March 14, 2016
.@Breitbart's libelous, mad, deleted article about @benshapiro was posted under pseudonym used by Shapiro's father pic.twitter.com/wFgh69DhWn

— Louise Mensch (@LouiseMensch) March 14, 2016
By posting a link to my state bar profile (address and phone), Breitbart also attempted to doxx me personally. https://t.co/jpLPFvgNDX

— Ben Shapiro (@benshapiro) March 14, 2016
Think it's safe to say anyone still working for Breitbart has lost all credibility ?????

— DT STEPHENSONe (@DT_Stephenson) March 14, 2016
At times like this , Breitbart is damn lucky to not have any credibility to lose

— myopinion (@RightonCarl) March 14, 2016
@benshapiro @claydirtman @MichelleFields To me, Breitbart has lost all credibility, and appears just another corrupt media corporation.

— Toddy Littman (@ToddyLittman) March 14, 2016
Everybody and everything that sides with Trump has its credibility compromised. Latest victim: Brietbart #NeverTrumphttps://t.co/6Exp3n1xAK

— TheValuesVoter (@TheValuesVoter) March 14, 2016
There are many good people still contractually bound to Breitbart. Do not assume that just because people are there, they want to be.

— Ben Shapiro (@benshapiro) March 14, 2016