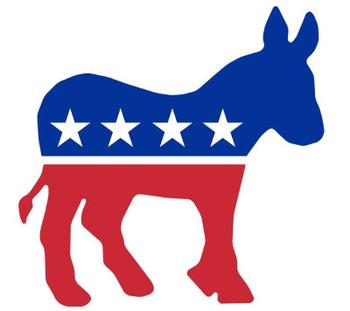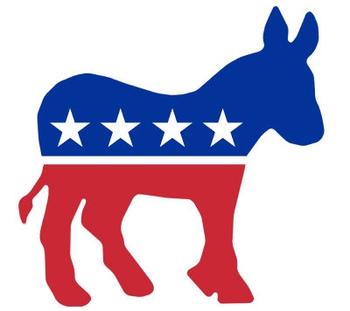 NOTE: A typo in the headline has been corrected. We regret the typo.

Trump, Trump, Trump — TRUMP! The drumbeat continues as American politics is being upended by a man who has violated all rules ofpublic courtesy, appropriate political language, fanned the flames of resentments against minority groups, turned unfettered school yard name calling into a new political style, and gotten billions of dollars of free advertising from ratings and ad revenue hungry cable networks that cut to his rallies and let him literally phone in his interviews. But some pockets of resistance and prominent criticism remain — from President Barack Obama denouncing Trump's rhetoric, to conservatives pondering a third party, to former first lady Laura Bush.
Obama made it clear that Trump's style (which has been compared by some to Huey Long, Adolf Hitler, Benito Mussolini and Richard Nixon) is in stark contrast with even some of his most regular critics.
President Obama on Tuesday decried the rise of "vicious" politics in comments aimed at Republican presidential front-runner Donald Trump.

Speaking at a St. Patrick's Day luncheon at the Capitol, the president warned that "vulgar and divisive" rhetoric and violence on the campaign trail could tarnish America's standing in the world and called on lawmakers in both parties to make it stop.

"Too often, we've accepted this as somehow the new normal. And it's worth asking ourselves what each of us may have done to contribute to this vicious atmosphere in our politics," Obama told the gathering of lawmakers and foreign dignitaries, noting that other politicians surely have remarks they regret, as he does.

"And while some may be more to blame than others for the current climate, all of us are responsible for reversing it, for it is a cycle that is not an accurate reflection of America. And it has to stop."
And then he turned to someone who is a frequent foe:
Obama's words brought a somber atmosphere to the typically festive luncheon, which was hosted by Speaker Paul Ryan (R-Wis.) in honor of the St. Patrick's Day holiday.

The room became virtually silent when Obama turned to Ryan, a frequent political enemy of the president's. While noting he "fiercely" disagrees with Ryan on policy, Obama said, "I don't have a bad thing to say about you as a man."

Ryan nodded as Obama continued, "I know you want what's best for America."

The president called his attitude toward Ryan proof that "we can have political debates without turning on another."

But Obama made it clear Republicans have a special burden to end their "silence" when it comes to Trump's rhetoric and tactics.

"When we leave this lunch, I think we have a choice," Obama said. "We can condone this race to the bottom or accept it as the way things are and sink further, or roundly reject this kind of behavior whether we see it in the other party or, more importantly, when we see it our own party. … It starts with us."
Meanwhile, some conservatives, whose disagreement with Trump also involves Trump not being reliable conservative, are still trying to find a way to stop him and are even considering a third party.
Three influential leaders in the conservative movement have summoned other top conservatives for a closed-door meeting this Thursday in Washington D.C. to talk about how to stop Donald Trump and, should he become the Republican nominee, how to run a third-party "true conservative" challenger in the fall.
The organizers of the meeting include Bill Wichterman, who was President George W. Bush's liaison to the conservative movement, Bob Fischer, a South Dakota businessman and longtime conservative convener, and Erick Erickson, the outspoken Trump opponent and conservative activist who founded RedState.com.

"Please join other conservative leaders to strategize how to defeat Donald Trump for the Republican nomination," the three wrote in an invitation obtained by POLITICO that recently went out to conservative leaders, "and if he is the Republican nominee for president, to offer a true conservative candidate in the general election."
The meeting is scheduled for Thursday, two days after winner-take-all Florida and Ohio vote in what many Republican operatives believe will determine whether Trump is on an unstoppable march to the nomination or is likely to stall out short of the 1,237 delegates he needs.
One person involved in the gathering described it as in the "embryonic" stages." It's not like there's a royal grand plan that's going to be unfurled," this person said. "People aren't giving up on the Republican Party yet."
Traditionally, third party bids in America go nowhere. And this party would have a very late start.
Not mentioning him by name, former first lady Laura Bush also made some comments that many view were aimed at Trump:
Xenophobia and isolationist sentiment is rising in the United States, former First Lady Laura Bush said on Tuesday.
"We go through these periods where we're xenophobic and we're just gonna stay home and we're gonna be on our own and we're doing fine and to hell with the rest of the world, and we might be going through a little bit of that right now," Bush said, speaking on a panel at POLITICO's Women Rule event on Tuesday.
And if President Trump is in our future, it's clear the American news media has been quite complicit.
Of all the ways Donald Trump has shocked the political system, one of the most significant is how he wins primary after primary with one of the smallest campaign budgets.

He still doesn't have a super PAC. He skimped on ground organization and field offices. Most important, he spent less on television advertising — typically the single biggest expenditure for a campaign — than any other major candidate, according to an analysis by SMG Delta, a firm that tracks television advertising…

Mr. Trump earned $400 million worth of free media last month, about what John McCain spent on his entire 2008 presidential campaign. Paul Senatori, mediaQuant's chief analytics officer, says that Mr. Trump "has no weakness in any of the media segments" — in other words, he is strong in every type of earned media, from television to Twitter.
Then THIS:
Over the course of the campaign, he has earned close to $2 billion worth of media attention, about twice the all-in price of the most expensive presidential campaigns in history. It is also twice the estimated $746 million that Hillary Clinton, the next best at earning media, took in. Senator Bernie Sanders has earned more media than any of the Republicans except Mr. Trump.
So Trump has gotten — quite literally — an almost free ride. And it looks as if he could well ride this ride to the White House as his critics (as usual) insist he really can't win. But with all of the media giving Trump so much free airtime and letting him phone in interviews (giving the public what they want, aka getting ratings) forget all the normal rules. He'd go into an election again with an advantage that pollsters can't measure.