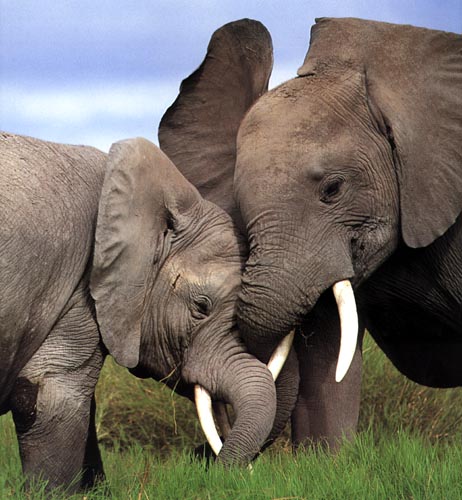 Let's face it the Rush Limbaugh Versus (you fill in the blank) story isn't just a story with "legs" — but a story with as many legs as a centipede.
First it was Rush against President Barack Obama. Then Obama's associates against Rush. Then RNC Chair Michael Steele against Rush and Rush against Steele.
The latest is that the conservative icon with the big radio ratings (who is a turn off to many other Americans who don't see those who disagree with them on policies as ill-intentioned, dumb or a step down from evil) is now at war with Newt Gingrich, the former House Speaker who clearly views himself as the potential brains behind a 21st century conservative revival (and already reportedly dropping hints he wants to run for President in 2012).

First Gingrich threw down the gauntlet by saying this on "Meet The Press" about Limbaugh's (in)famous comment that he wants President Barack Obama to fail (a comment Limbaugh later qualified but didn't at first):
"You've got to want the president to succeed," said the former House Speaker. "You're irrational if you don't want the president to succeed. Because if he doesn't succeed the country doesn't succeed… I don't think anyone should want the president of the United States to fail. I want some of his policies to be stopped. But I don't want the president of the United States to fail. I want him to learn new policies."
As the Huffington Post notes in the link above, Gingrich and Limbaugh have not exactly be been best buds — particularly recently.
So, today, Limbaugh fired back on his increasingly-listened-to radio show in his inimitable style — a razor-sharp style that in the past had slashes aimed largely but not exclusively at Democrats and which is increasingly being applied to Republicans who hold his name in vain. The Politico gives us this quote from the leader of the GOP's WHHF ("We Hope He Fails") faction:
"I'm frankly getting tired of talking about Newt. I mean, it's a pointless exercise," Limbaugh said of Gingrich's dismissal of him on "Meet the Press." "I'm surprised by nothing when I'm dealing with people in the media who think they're in politics. … They are fly-by-night operators, and most of them stand for nothing until they see a poll about what the American people want, and then they go out and try to say one way or another what the American people want while trying to falsely hold onto an ideology at the same time — and you can't count on them. You can't depend on them. They will sell you out; they will throw you overboard to save themselves, faster than anything. And they'll use you on their way up as often as they can at the same time."

"I mean, next week Newt could come out and profess his total admiration and love for me if it would serve his purposes," he continued. "They're running TV ads against me. Newt Gingrich wishes they were running TV ads against him."
In the end, this isn't just a petty exchange between two individuals who don't exactly suffer from self esteem problems.
As conservative David Frum notes, the Limbaugh issue is a battle for the soul of the political party and for the way conservatism is to be defined as it heads into this new century. In his piece in Newsweek that should be read in full, Frum ends it this way:

Rush is to the Republicanism of the 2000s what Jesse Jackson was to the Democratic party in the 1980s. He plays an important role in our coalition, and of course he and his supporters have to be treated with respect. But he cannot be allowed to be the public face of the enterprise—and we have to find ways of assuring the public that he is just one Republican voice among many, and very far from the most important….

….In the days since I stumbled into this controversy, I've received a great deal of e-mail. (Most of it on days when Levin or Hannity or Hugh Hewitt or Limbaugh himself has had something especially disobliging to say about me.) Most of these e-mails say some version of the same thing: if you don't agree with Rush, quit calling yourself a conservative and get out of the Republican Party. There's the perfect culmination of the outlook Rush Limbaugh has taught his fans and followers: we want to transform the party of Lincoln, Eisenhower and Reagan into a party of unanimous dittoheads—and we don't care how much the party has to shrink to do it. That's not the language of politics. It's the language of a cult.

I'm a pretty conservative guy. On most issues, I doubt Limbaugh and I even disagree very much. But the issues on which we do disagree are maybe the most important to the future of the conservative movement and the Republican Party: Should conservatives be trying to provoke or persuade? To narrow our coalition or enlarge it? To enflame or govern? And finally (and above all): to profit—or to serve?
Clearly Gingrich doesn't plan to be a ditto head. In the end, will Frum, Steele, and Gingrich be provided one way tickets out of Political Party Town courtesy of the GOP's seemingly dominant WHHF faction? For the past week, some analysts were wondering whether there was someone courageous and/or big enough to take on Limbaugh. Is Newt the one? Probably not (although he thinks he is). And is a Newt apology in the cards?
Joe Gandelman is a former fulltime journalist who freelanced in India, Spain, Bangladesh and Cypress writing for publications such as the Christian Science Monitor and Newsweek. He also did radio reports from Madrid for NPR's All Things Considered. He has worked on two U.S. newspapers and quit the news biz in 1990 to go into entertainment. He also has written for The Week and several online publications, did a column for Cagle Cartoons Syndicate and has appeared on CNN.