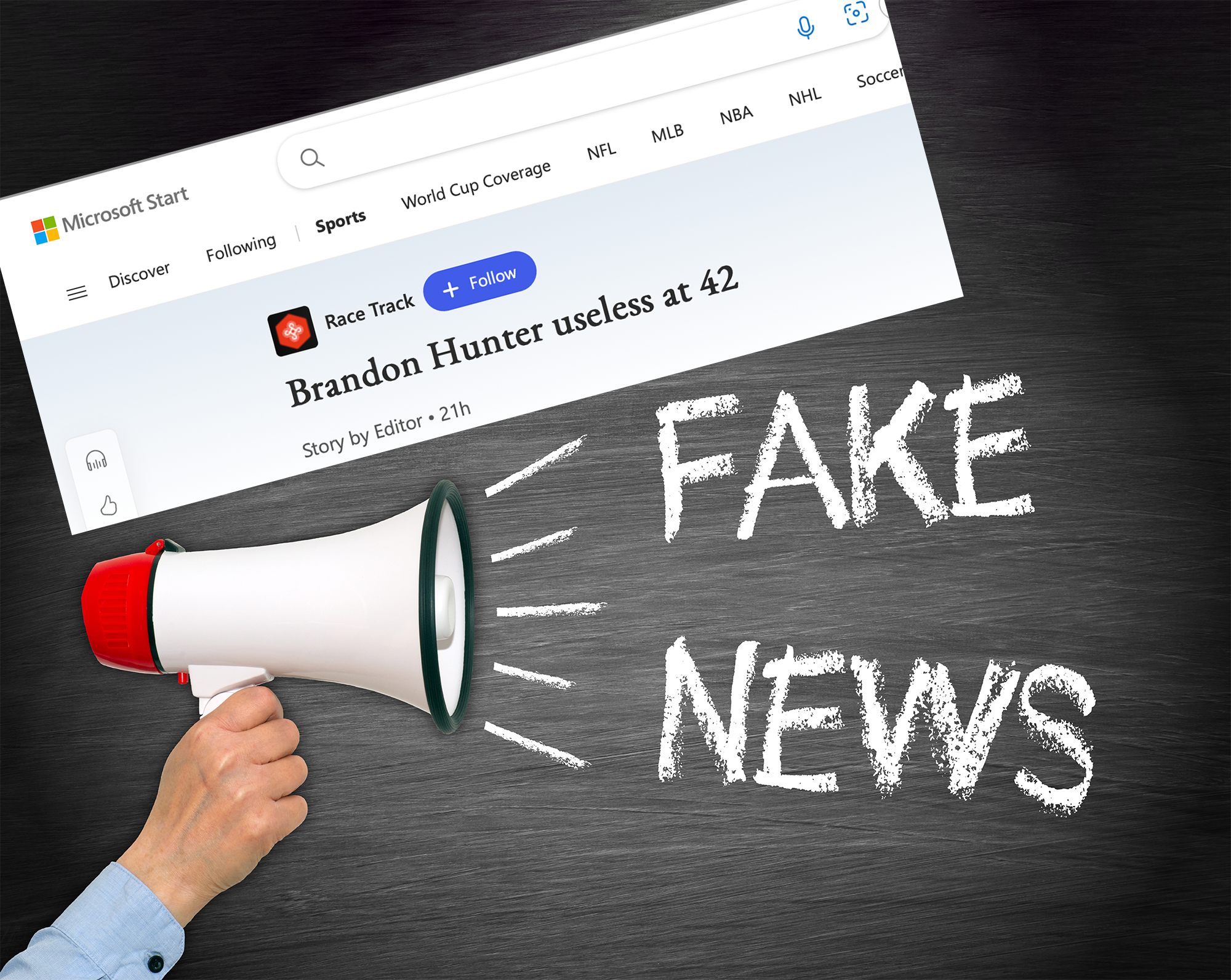 For the second time in a month, Microsoft has published "fake news" at its news aggregator, MSN.com.
Futurism broke the story on 14 September 2023:
"Microsoft Publishes Garbled AI Article Calling Tragically Deceased NBA Player 'Useless'."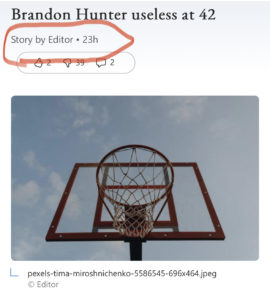 This is the second time within a four-week period that Microsoft published news stories that were glaringly obviously not written by a journalist.
In August, a travel story stayed online for at least five days that included the Ottowa Food Bank as the third-most important place that visitors "shouldn't miss" when "headed to Ottawa."
Microsoft has not apologized. The article that generated this latest mess is still live on Racetrack.news.
MSN joins a bevy of news organizations illustrating the problems with algorithmic reporting:
Some newsroom automation makes common sense, such as updating election results or stock market information.
But "news reports" created in whole by an algorithm scraping copyrighted information … whether or not the algorithm mangled the rewrite … should be a front-and-center news story. Software is displacing far more employees than journalists (see the Hollywood writer's strike). Yet we have zero national public policy action on the social impacts of algorithmic software
Should news organizations label any report generated by an algorithm?
Read more: Microsoft fumbles again due to unbridled technological optimism at MSN
This example of "synthetic media" is courtesy of billionaire Gary Fegel, who owns Racetrack News.
~~~
Talk to me: Facebook, Mastodon, Twitter
Known for gnawing at complex questions like a terrier with a bone. Digital evangelist, writer, teacher. Transplanted Southerner; teach newbies to ride motorcycles. @kegill (Twitter and Mastodon.social); wiredpen.com