Miracle in a Thailand Cave (FINAL, FINAL VIDEO UPDATE)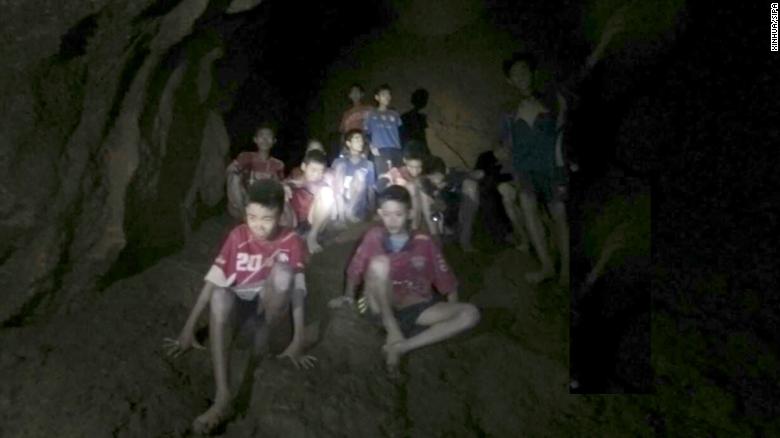 The twelve rescued boys are finally going home. Here is the latest video, courtesy CBS News:
FINAL UPDATE:
NBC is reporting that the 12 boys and their coach are expected to be discharged next Thursday from the hospital where they are recovering.
We wish them well.
UPDATE: The additional photos are DoD (as indicated) and from the Royal Thai SEAL FaceBook site.
Original Post:
After being trapped deep inside a monsoon-flooded Thailand cave for 18 days, the world's prayers have been answered: All 12 boys and their soccer team coach have now been rescued.
After British divers found the group on June 23, the rescue effort became a mammoth global undertaking with hundreds of experienced divers, SEALs and other military from several countries participating and humanity holding its collective breath until all were rescued this morning.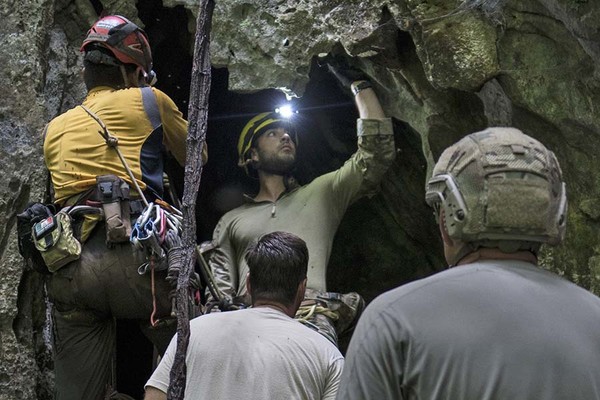 The world's celebration of the miracle in Thailand is only tempered by the tragic loss of one of the brave rescuers, Thai Navy SEAL Saman Kunan (below), who died after delivering oxygen tanks in the cave.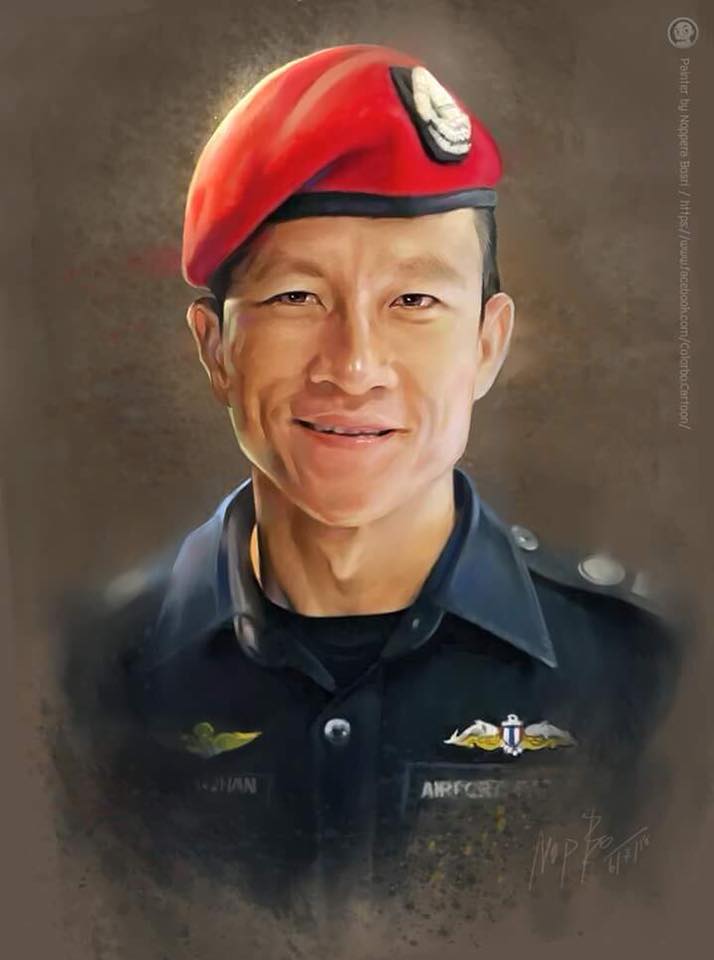 Army Col. Rob Manning paid tribute to the Thai Navy SEAL: "The death of the former Thai Navy SEAL illustrates the difficulty of this rescue. His sacrifice will not be forgotten."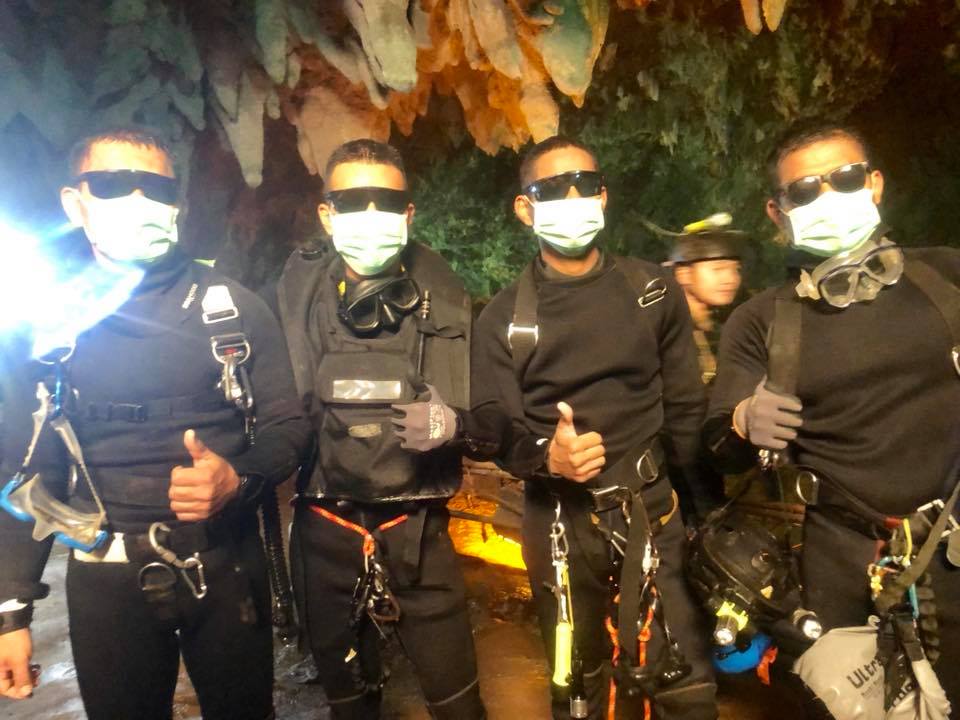 The heroic Thai Navy SEAL divers and Medic who stayed with the soccer team until the very end.
Hopefully all boys and their coach will recover soon enough to be able to take advantage of the gracious invitation FIFA extended them while they were still trapped in the cave to attend the World Cup final if rescued in time.
Along with other nations, the U.S. military also participated in the rescue efforts of the 12 "Wild Boars" and their coach.
The U.S. military contribution consisted of 42 military personnel and one member from the Joint U.S. Military Advisory Group Thailand.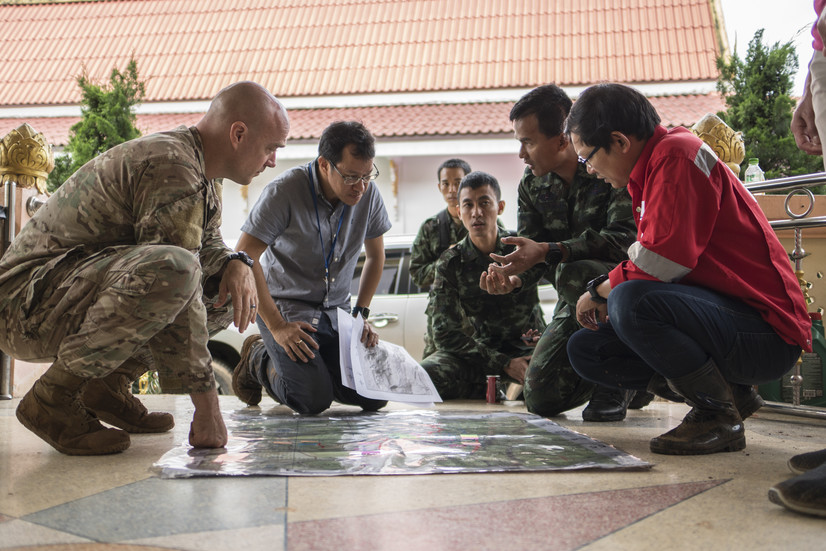 Airmen from the U.S. Indo-Pacific Command meet with Thai military officials and a Thai engineering company in Chiang Rai, Thailand, to advise and assist in operation to rescue members of the soccer team and their coach, June 30, 2018. Air Force photo by Capt. Jessica Tait
U.S. personnel staged equipment and prepared the first three chambers of the cave system for safe passage. They also assisted in transporting the evacuees through the final chambers of the cave system and provided medical personnel and other technical assistance to the rescue efforts.
The U.S. sent a search and rescue team to assist with the #ThailandCaveRescue. The men and women of the 353rd Special Operations Group have been directly supporting this international mission for almost two weeks. pic.twitter.com/drr5rP5ugk

— USSOCOM (@USSOCOM) July 10, 2018
Views of the rescue efforts: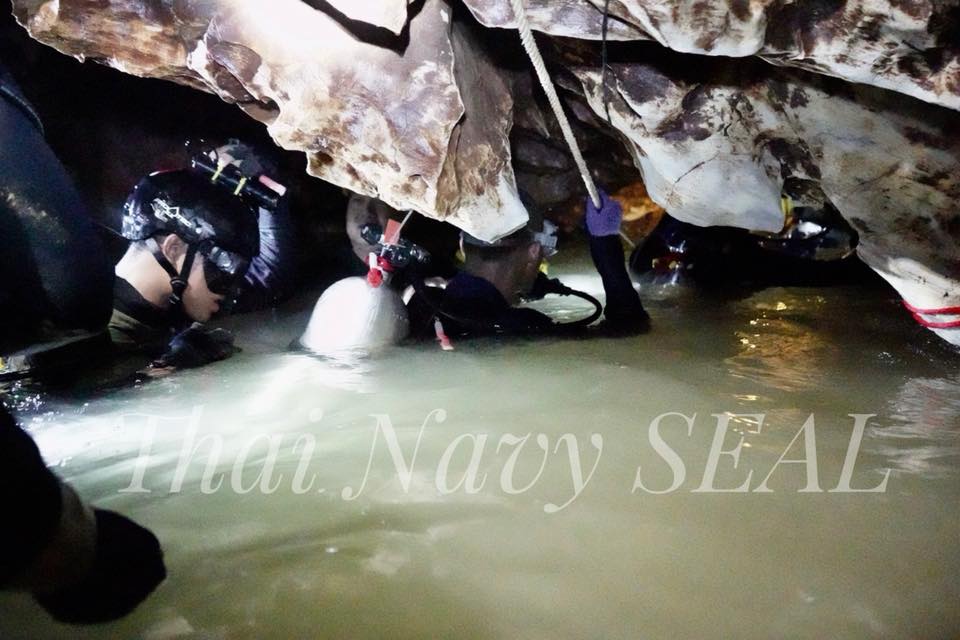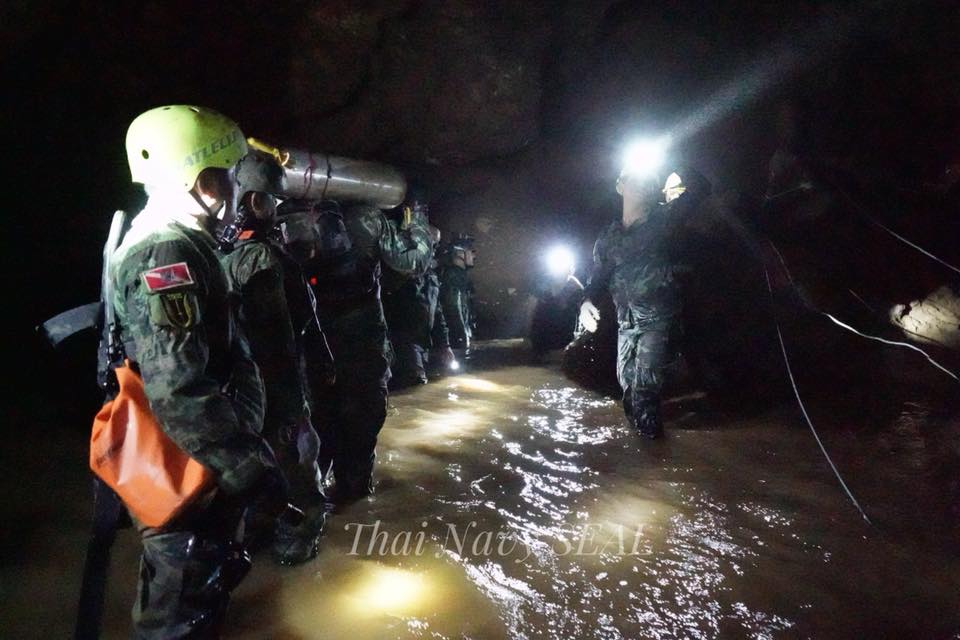 Lead photo: CNN screen capture showing boys inside the cave on the day (July 2) they were located by British divers.