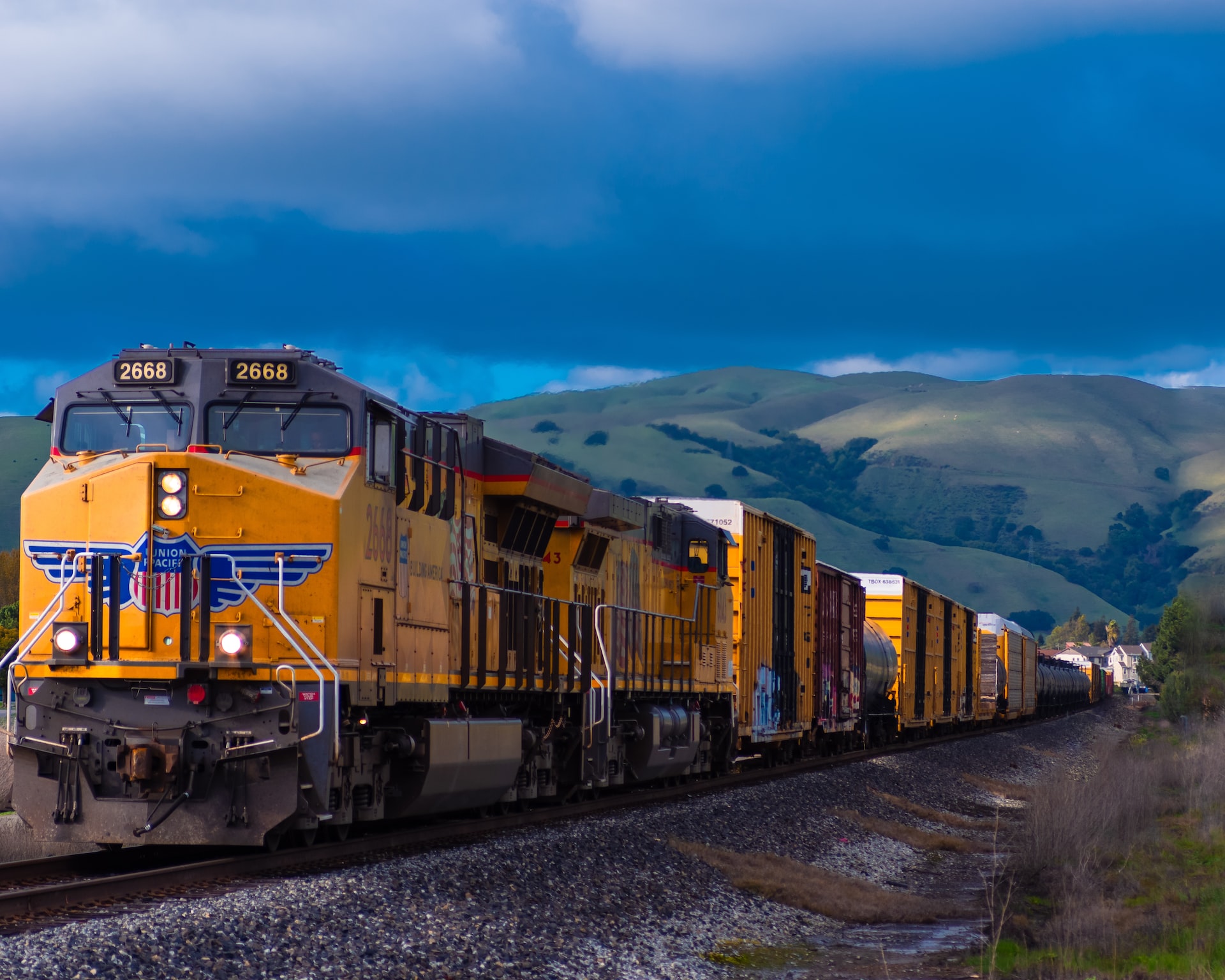 Railroad safety has been a hot topic since the Norfolk Southern train derailment in East Palestine, Ohio, which filled the surrounding air, soil and water with toxic and potentially deadly chemicals. This derailment shined a new light on railroad mismanagement and poor safety practices across the industry. 
Here are the five biggest problems that the railroad industry must address to reduce derailments, improve railroad safety and keep our supply chains moving.
1. Toxic Chemical Exposure
Freight railroads move a majority of the chemicals that make our modern lifestyles possible. The biggest contributors include plastics, inorganic chemicals, industrial gasses and ingredients for cleaning products. American trains moved more than 2.2 million tons of chemicals in 2021 alone, and 99.9% of these chemicals safely reached their destination.
As great as 99.9% might sound, that .01% can have disastrous effects on the environment, railroad workers and surrounding communities. Look no further than the predicament in East Palestine. Residents reported strange wildlife activity and severe water contamination, which prompted many of them to seek out their own tests for chemical exposure.
The .01% is even more concerning given that an average of three train derailments occur in the U.S. every day, which adds up to approximately 1,095 a year. It's unknown how many derailed trains contain toxic chemicals and how much they affect the environment.
For railroad workers, small amounts of chemical exposure can cause burns to the eyes, nose, throat and skin. The risk of certain cancers and organ damage also increases. They might develop new allergies, respiratory illnesses, fertility issues and a weakened immune system.  
As long as train derailments continue at their current pace, an ecological disaster from a chemical spill is always a realistic possibility. East Palestine's residents are learning about the hazards the hard way and any town could be next.
2. Labor Disputes
So far the American railroad system has managed to avoid a strike thanks to timely government legislation that outlawed rail strikes. However, despite legal intervention, the watchful peace won't last much longer if safety conditions and pay rates do not improve. Labor unions have demanded more paid sick days, more flexible hours and other common benefits, but no rail systems have answered the call. 
If and when railroad workers start an organized protest, the ripple effect will reach across the supply chain. The strain on long-haul trucking significantly increases when rail workers go on strike. The trucking industry already has its own labor shortage to deal with. Railroad professionals must improve working conditions for the sake of other transportation sectors.
Private rail companies shouldn't wait for government intervention to set the example. It falls on the industry's leaders to raise workplace standards and show their commitment to lower-level employees. A social contract is always a more preferable compromise than a new law, especially when the two parties share the same goal — to get our railroads back on track.
3. Unreliable ETAs
Railroad systems don't have rigid, unadjustable schedules. Rather, they operate based on estimated times of arrival (ETAs). This approach allows rail operators to account for delays when hauling their cargo cross-country. However, given the number and frequency of disruptions with our stagnant supply chains, ETAs are no longer reliable.
There are too many steps involved in the intermodal shipping process to trust ETAs. Many disturbances can happen between loading the cars, traveling from station to station and transferring the contents to another train. One solution is to adopt a telematics insurance system that provides real-time visibility to each step on the supply chain. 
Participation in telematics-based insurance has increased by 55% among businesses since COVID-19 began. Automatic surveillance speeds up disruption detection and response, making ETAs more reliable again and improving railroad safety.
4. Insufficient Data
One of the reasons why ETAs are no longer reliable is the absence of valuable data. Rail operators don't have the necessary insights to make accurate estimates about their deliveries. However, the development of machine learning and the Internet of Things (IoT) could solve this problem and improve railroad safety.
IoT can help railways reduce defect rates and product loss by implementing new sensors with condition-monitoring capabilities. This technology is especially useful for urgent shipments that run on tight schedules. IoT also allows for faster and more accurate quality control because it can automatically perform essential inspections.
Most importantly, IoT-based data acquisition allows railway employees to communicate over a central platform — the cloud — and relay potential safety issues in real time. This advantage can significantly reduce vertical track displacement, which is the main cause of about 80% of all train derailments in the U.S.
IoT even analyzes the vibrations, sounds and movements of railcars, which helps workers identify signs of damage and potential derailment threats. The more information at the rail operator's disposal, the safer the journey will be.
5. Cyber Threats
Introducing IoT to improve railroad safety comes with one major disadvantage — the increased risk of cyber attacks. As we rely more on advanced technology, cyber threats become more prevalent. The U.S. Transportation Security Administration is well aware of this fact, which is why it has revised its cybersecurity guidelines to account for new technology.
Here are some of the most important new guidelines:
Use a risk-based approach to add new security patches to the railway's digital infrastructure.

Utilize automated monitoring tools to identify cyber threats as they emerge.

Implement a strict network segmentation policy to separate sensitive data from operational data.

Continuously update the risk-assessment program to ensure fast detection of new security vulnerabilities.
A cyber attack might seem unlikely, but rail workers should look to a very recent example and take this threat seriously. In November 2022, a train system in Denmark had to completely shut down after a cyber attack on one of its third-party IT service providers. Our supply chains are too weak to sustain another attack, so rail operators cannot leave anything to chance.
Railroad Safety Must Improve For the Economy's Sake
Railroad safety isn't just about improving working conditions for employees. It's also about avoiding economic and environmental disasters. Freight trains are too crucial to our society's infrastructure to continue operating in their current state. Major changes need to occur in these five categories if industry professionals want to get our railroads back on track.
Emily Newton is the Editor-in-Chief of Revolutionized, an online magazine discussing the latest technologies changing our world.