(UPDATES) How Is The Korean Peninsula Denuclearization Going?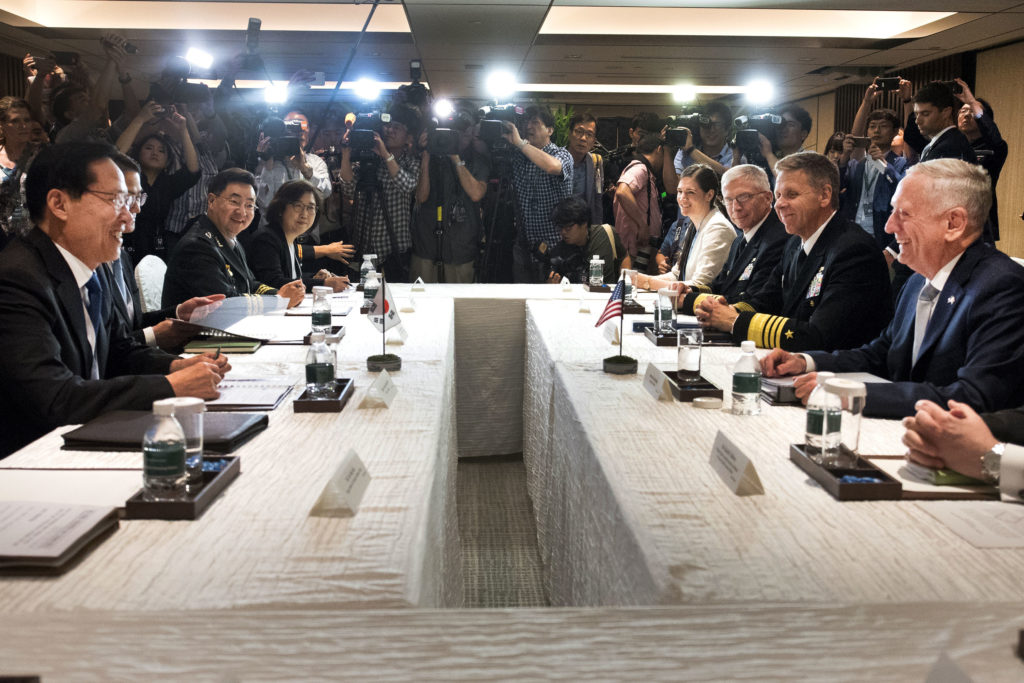 UPDATE II:
Finally something good coming out of North Korea.
Several news organizations are reporting that the U.S. military has moved 100 coffins to the border with North Korea to receive the remains of American soldiers who died there during the Korean War. The return of the remains of U.S. soldiers is the only detailed commitment contained in the Singapore agreement and is the first concrete result of that summit.
UPDATE I:
After recently declaring that North Korea was "no longer a nuclear threat" (below), today, June 22, in a Notice to Congress "Regarding the Continuation of the National Emergency with Respect to North Korea," Trump confirmed, "The existence and risk of proliferation of weapons-usable fissile material on the Korean Peninsula and the actions and policies of the Government of North Korea continue to pose an unusual and extraordinary threat to the national security, foreign policy, and economy of the United States." For this reason, Trump tells Congress, he will continue for anther year the national emergency declared in Executive Order 13466 and subsequently "expanded in scope," by several additional executive orders.
Original Post:
It might be a tad too early to expect concrete results from Trump's glorious denuclearization summit with leader Kim Jong Un, after which Trump triumphantly declared that North Korea was "no longer a nuclear threat," but without giving any details as to how and when such denuclearization would be achieved and verified.
Thus, it should come as no surprise that, when asked if there are any military indications North Korea has done anything to denuclearize, Defense Secretary James Mattis said "I'm not aware of it," adding, "Obviously, [we are] at the very front end of the process…The detailed negotiations have not begun. I wouldn't expect that at this point."
In the meantime, the U.S. military has suspended all planning for Ulchi Freedom Guardian, "an annual U.S.-South Korean command and control exercise that began in 1976 and is designed to enhance readiness, protect the region and maintain stability on the Korean Peninsula," military exercises that are called "war games" by Trump.
Asked about the impact such suspension would have on military readiness, Mattis said, "I need to sort it out before I start talking about it."
Although South Korea was not informed in advance about Trump's unexpected, blindsiding suspension of the joint military exercises, Seoul generally has "no complaints," but it does worry about "Trump's constant references to the expense of the 28,500 troops who make up US Forces Korea," and something "North Korea does not appear to have demanded, a withdrawal of US troops – unless that is an issue to be addressed in the 'total denuclearization of the Korean peninsula.'"
In addition, the Asia Times explains how cancellation of Freedom Guardian – which Japan supports — along with South Korea's drills aimed at defending its easternmost islets of Dokdo (the ownership of which is disputed by Japan and South Korea), signify a "double whammy" for Japan, calling the South Korean drills "extremely regrettable."
Asia Times further explains how and why South Koreans have deep suspicions about Japan due to Japan's colonization of Korea between 1910 and 1945 and the fact that "Japan has never adequately apologized."
Finally, as to the return of the thousands of remains of U.S. service members killed in the Korean War, Mattis said, "I don't have any update for you…I know that we're engaged on it."
Lead image: Defense Secretary James N. Mattis, right, meets with South Korean Defense Minister Song Young-moo during the Shangri-La Dialogue in Singapore, June 2, 2018. DoD photo by Tech Sgt. Vernon Young Jr