Great Music Chapter 35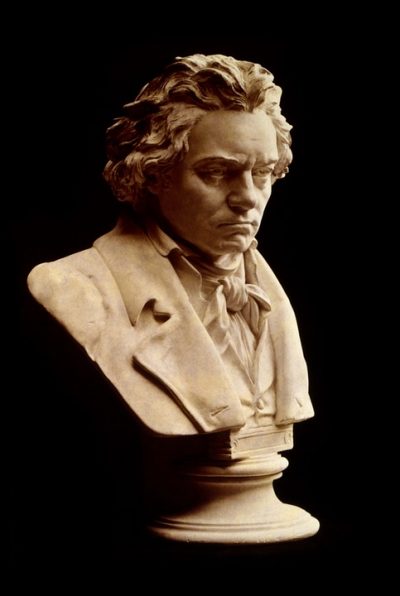 This week's edition of Great Music was picked by my piano students. They have been following my series with not only great interest but a critical eye. In fact they have been far more critical of my choices than TMV'ers have been. They have found it unbelievable that in 33 previous chapters that I have not highlighted probably the most famous piano piece in the world – Beethoven's Fur Elise. It may be the single piece of Classical Music that the vast majority of people in the world not only recognize but are able to name the piece and the composer. Perhaps this comes from just about EVERY piano student learns to play this at some point in their development. Nonetheless, it is universally hated by piano teachers probably because they have heard it a zillion times in their career.
The actual name Beethoven gave to this piece was "Bagatelle number 25 in Am, but on the manuscript was a dedication "for Elise or in German "Fur Elise". It was not published until 40 years after Beethoven's death when music scholars were unearthing old Beethoven manuscripts. Fur Elise is a pretty but not a profound and powerful piece of music, unlike many of Beethoven's compositions. There is considerable speculation on who Elise was. Most speculation centers around Therese Malfatti, a student of Beethoven. This is similar to what happened with Beethoven creating the Moonlight Sonata for Julie Guicciardi.
One time my wife and an I were walking through a small town, Yangshou, in the middle of nowhere China when I heard the distinctive opening notes to Fur Elise. Of course I had to find out where it was coming from. I trailed the sound into a small little store where there was a cute little music box playing the music. Needless to say, I immediately purchased it.
At Prudential parties that I held in my home one of the games we always played was "Name that Tune" that was once a popular TV game show. ( Come on – what did you expect when the boss was a musician). My wife or I would play the opening notes to Beatles songs and other popular music of the day to see who could guess the song first. The one Classical piece we thru in was Fur Elise and it was always named quicker than "Yesterday" "Hey Jude" or any other famous pop song.
It is probably a misnomer to put Fur Elise in the Great Music series since it has always been considered good music but not great. In fact, it was not published until 40 years after Beethoven died when a publisher was going through old manuscripts of Beethoven and decided to give Fur Elise a try. I think Beethoven himself would be astonished at how widespread and popular Fur Elise has become.
In the comments section of this article, I would like to know how many TMV'ers have heard this music before and, if they can, remember where they heard it.