GOVERNMENT SHUTDOWN: No deal=Trump shutdown? (UPDATE 4)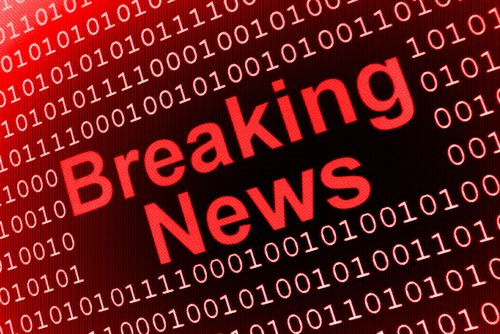 On the first anniversary of President Donald Trump's inauguration, the government has shut down in what has not seen since the days of Jimmy Carter: a government shut down coming when one party holdsd both the White House and both houses of Congress. The spin will now be that the Democrats shut down the government, but it's going to be a hard sell when polls show that most American's won't blame the Democrats (another poll is HERE) but Trump and the Republican Party. The no votes included Sen. Lindsey Graham (S.C.) and Sen. Jeff Flake (AZ) voting against their own parties.
The White House immediately issued a statement about "obstruction losers" Democrats for the shutdown, which they called the "Schumer shutdown." The reality? The White House statement didn't offer any serious suggestions on how to resolve this crisis — which has its roots in Trump's blowing up a bipartisan Senate deal that Trump indicated he would sign if given..
The other clear reality: Trump and the GOP own this shutdown. Don't expect polls to suddenly reverse themselves and blame the Democrats.
In fact, the hashtag #TrumpShutdown quickly became the trending hashtag worldwide.
The U.S. Senate late Friday night failed to advance a spending bill that would have funded the federal government through Feb. 16. In doing so, lawmakers triggered a government shutdown at midnight. Sen. Bob Corker (R-TN) told reporters that senators were, indeed, still working on a shorter term proposal that could pass the Senate with the necessary 60 votes. It was unclear how long the government would be funded under such a plan. The funding bill that the House approved on Thursday—and which the Senate failed to move—would have also reauthorized the Children's Health Insurance Program (CHIP) for six years. Democrats in the House and Senate objected to the measure over the failure to include legal protections for undocumented immigrants who were brought to the U.S. illegally as children. A shorter term funding measure, such as the one Corker discussed, would give lawmakers time to finalize a potential agreement on that issue of undocumented immigrant children.
Senate Majority Leader Mitch McConnell took to the floor to blame it totally on the Democrats as well. McConnell read part of the White House statement. Then Minority Leader Chuck Schumer talked about efforts "all day" to reach a compromise. He talked about Trump's invitation for him to visit the White House. Schumer said he reluctantly put the border wall on table but "even that" wasn't enough for Trump for an agreement. "This afternoon in my heart, I felt we might have a deal tonight…We had a good meeting. But what has transpired since (then) in the Oval Office" is "indicative" of the "chaotic process." He said Trump "backed off at the first sign of pressure."
Trump, he said, could have passed a short term extension of funding. But, he said, Congressional Republicans looked to Trump for guidance and got none.
"The American people know that this party (the Republican Party) is not capable of governing," he said.
"This will be called the Trump shutdown. Because is no one, no one…to blame but President Trump. He walked away from two bipartisan deals, including one today when I put the border wall on the table."
Based on the Times' story, this was a classic Trump deal-making effort. He cuts a deal with Schumer over lunch. And then immediately tries to renegotiate on totally different terms. https://t.co/cSWUuUxB7s

— Walter Shapiro (@MrWalterShapiro) January 20, 2018
Trump had once tweeted that what was needed was a good, 'ol government shutdown:

either elect more Republican Senators in 2018 or change the rules now to 51%. Our country needs a good "shutdown" in September to fix mess!

— Donald J. Trump (@realDonaldTrump) May 2, 2017
Twitter:

This is not Chuck Schumer's shutdown. This is not Mitch McConnell's shutdown. This is Donald Trump and Stephen Miller's shutdown. This is the result of a confused, chaotic White House.

— Joe Scarborough (@JoeNBC) January 20, 2018
President Trump has privately vented that a government shutdown could keep him from attending his glitzy inauguration anniversary bash at Mar-a-Lago. https://t.co/fsHdCxiQan pic.twitter.com/BnpnhMguFI

— The Daily Beast (@thedailybeast) January 20, 2018
Donald Trump's government shuts down on the first anniversary of his inauguration.

— Joe Scarborough (@JoeNBC) January 20, 2018
He did it. Trump shut down the U.S. government. Worst leadership ever shown by a president in his first year, with the possible exception of Andrew Johnson. #TrumpShutdown

— Seth Abramson (@SethAbramson) January 20, 2018
First off, GOP, a bit of marketing 101: most Americans don't know who Chuck Schumer is (with due respect to the Democratic leader.) This shutdown belongs to you and your president. #TrumpShutdown

— Joy Reid (@JoyAnnReid) January 20, 2018
Trump blamed Obama for previous shutdown, said only presidents are to blame https://t.co/eO5w6GPOB0 pic.twitter.com/CsZEdyCEjR

— The Hill (@thehill) January 20, 2018
Dems: Trump walked away from deal with Schumer to avoid government shutdown https://t.co/4MOPReO5Lc pic.twitter.com/3idGKLCpah

— The Hill (@thehill) January 20, 2018
This is a very weird headline since only 45 Republicans voted to move the bill forward.

How can Democrats "block" something that only 45 Republicans support? pic.twitter.com/D8irIutcC2

— Judd Legum (@JuddLegum) January 20, 2018
MCCONNELL reading WH statement: "We will not negotiate the status of undocumented immigrants while Democrats hold our own citizens hostage"

— Rachael Bade (@rachaelmbade) January 20, 2018
Democrats cannot strike a deal with Donald Trump when his own majority leader tells the world he still doesn't know where this confused, chaotic president stands.

— Joe Scarborough (@JoeNBC) January 20, 2018
Mitch McConnell is a brazen, craven man. He literally is saying the brown kids aren't worth it. He is attempting to codify Trumpist racism and xenophobia into law.

— Joy Reid (@JoyAnnReid) January 20, 2018
Trump and Republicans refused to negotiate w Democrats, wrote a terrible bill, and now own this shutdown. Trump rooted for a shutdown, and now he got what he wanted. Bad night.

— Chris Murphy (@ChrisMurphyCT) January 20, 2018
Sen. Schumer on Oval Office meeting with President Trump ahead of shutdown:

"I reluctantly put the border wall on the table for discussion. Even that was not enough to entice the president to finish the deal." pic.twitter.com/BPvFMp0pB6

— MSNBC (@MSNBC) January 20, 2018
UPDATE 3: Some early press reports:
Trump and his GOP allies tried to pin the blame on Democrats, even attempting to give it the name #SchumerShutdown.

The fact remains, however, that Republicans control the White House, the House and the Senate. For years, they blamed Democrats for obstruction and told voters to give them full control of the executive and legislative branches so that they could finally govern.

But Republicans were unable to do the most basic task Friday night: Keep the federal government's lights on.

In the most recent government shutdowns, the presidency and Congress have been controlled by different parties ? and they've pointed fingers at each other over who gets the blame. (The public has generally faulted the GOP-led Congress.)

But in this case, Republicans will be trying to argue that Democrats ? who control nothing because they're in the minority ? are the ones at fault.

It's clear, however, that the Trump administration is nervous about the fallout. The Department of the Interior was figuring out a way to keep national parks open during the shutdown, recognizing during the 2013 shutdown that the shuttered entrances and frustrated tourists became potent symbols of what Congress' dysfunction had wrought.

One of Trump's major selling points during the campaign was his ability to make deals. He could sit down with people and get them to agree to things that no one else could.

But Trump is part of the reason that Washington has found itself in such a mess this week.
An effort by Republicans to keep the government open for one month was rejected in a vote on Friday night after they failed to address Democratic concerns about young undocumented immigrants known as Dreamers.

Republicans needed 60 votes to advance the bill but the legislation only received the support of 50 senators. Five red state Democrats broke ranks to support the bill while four Republicans voted against.

Despite the vote's failure, senators mingled on the floor to try to reach a deal before the midnight deadline.
The Washington Post's Jennifer Rubin:
There are several aspects worth noting at this late hour. First, although Schumer lost five Democrats (who voted to proceed), McConnell remarkably lost four votes, making it that much harder to pin the shutdown on Democrats. The degree to which the hard-line anti-immigration crowd has divided the GOP is remarkable. Second, to put on my former labor lawyer hat, McConnell's lack of urgency today was stunning. This situation is akin to a labor contract negotiation leading up to a strike deadline. Not to have a single joint meeting with Democrats and the president or exchange any proposals in the final day represents a stunning level of irresponsibility. Republicans control both houses and the White House; not to make every effort to initiate talks and find a solution suggests they no longer know how to cut deals. Finally, having a self-described dealmaker in the Oval Office was worthless, since the dealmaker is totally incapable of mastering policy details, expressing a policy preference (and sticking with it for more than an hour) and moving both sides to conclusion. This is what comes from electing someone entirely in over his head. It did not help that Trump reportedly whined to staff about missing his party at Mar-a-Lago. His reputation as a man-child remains intact.
UPDATE 4: A sampling from the hashtag #TrumpShutdown which is now trending throughout the world:
Looks like the Trump White House wrote the NYTimes lead on the #TrumpShutdown: "Senate Democrats blocked a spending bill on Friday night that would have prevented a government shutdown." https://t.co/MJ79rDoZyx

— John Dean (@JohnWDean) January 20, 2018
On Saturday night, in the midst of the US government shutdown, the ultra-wealthy are going to be paying $100K+ to have dinner with the US President. #TrumpShutdown

— Pé Resists (@4everNeverTrump) January 20, 2018
This will be called the #TrumpShutdown. There is no one who deserves the blame for the position we find ourselves in more than President Trump. pic.twitter.com/WE3SH9TpRU

— Chuck Schumer (@SenSchumer) January 20, 2018
Who could have predicted that on the one year anniversary of the Trump presidency the U.S. government would be shutdown? Oh. #TrumpShutdown

— Adam Parkhomenko (@AdamParkhomenko) January 20, 2018
President Trump has been rooting for a shutdown and now he's got it. #TrumpShutdown pic.twitter.com/YrtbUffL0Y

— Senator Jeff Merkley (@SenJeffMerkley) January 20, 2018
Up late watching Republicans ruin America in real time from Canada.#TrumpShutdown pic.twitter.com/Gz7HiNTYOU

— Mike Gibbs ???? (@Mikeggibbs) January 20, 2018