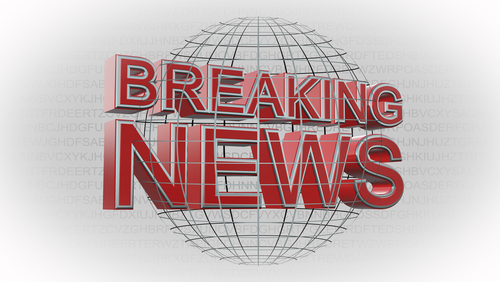 Former New Jersey Chris Christie, the Republican equivalent of former New York State Gov. Mario Cuomo who missed the moment when he could likely have gotten his party's Presidential nomination, has endorsed showman Donald Trump for the 2016 Republican Presidential nomination.
Christie is showing he doesn't intend to lead from big behind: his endorsement does mean something, coming from a Republican Governor, but it does make you wonder if there was an ulterior motive apart from advancing his own Presidential hopes when he decimated Florida Sen. Marco Rubio in a recent debate. Perhaps dreams of working with Trump (as Attorney General) or perhaps running with him?
Further, even though he moved further right as he seriously jumped into the GOP Presidential sweepstakes fray, Christie was someone who many suspected was a secret (GASP!…here comes that dirty word for both parties) moderate on many issues. He seemed the antithesis of Trump on many issues, even if he had moved further right. What they had in common was their tough guy personas, with Donald trumping Chris in this race in that role the party's base central casting needed to fill. But endorse Trump he did:
Gov. Chris Christie of New Jersey endorsed Donald J. Trump on Friday, a major turn in a wild race and one that gives the New York businessman a significant boost as he heads into the pivotal "Super Tuesday" contests.

Mr. Christie was a candidate for president himself until he came in sixth place in New Hampshire's primary. Seeing his political career facing an abrupt conclusion after his failed presidential campaign, he expressed his anger Friday at Senator Marco Rubio, whom he was said to be upset with, blaming the "super PAC" backing the Florida senator for halting his momentum in New Hampshire with a string of slash-and-burn ads.

The endorsement came a day after Mr. Rubio, in a withering debate performance, turned his guns on Mr. Trump for the first time, and followed up with his attacks on Friday morning, calling Mr. Trump a "con artist."

At Friday's news conference announcing the endorsement, which was peppered with demeaning insults of Mr. Rubio by the two men, Mr. Christie repeatedly attacked Mr. Rubio, calling his behavior at the debate "desperate" and reflective of a "losing campaign."

Mr. Trump welcomed the endorsement with warm praise for the New Jersey governor.

"He's been my friend for many years, he's been a spectacular governor," said Mr. Trump, standing with Mr. Christie at the news conference, which preceded a Trump rally in Fort Worth that drew at least 8,000 people.

Mr. Trump then turned on Mr. Rubio, saying that at their debate Thursday, he saw Mr. Rubio backstage with "a pile of makeup," he said. "I said Marco, easy with the makeup, you don't need that much."

Mr. Christie, noting he has been friends with Mr. Trump for a decade, said that he was "proud to be here to endorse Donald Trump."

Mr. Trump "will do exactly what needs to be done to make America a leader around the world again," he said.

But his backing of Mr. Trump comes after weeks of him saying that it was time for the "entertainment" portion of the race to end, while citing the type of executive leadership that a governor has as most important in electing a president.

Mr. Christie's endorsement augments Mr. Trump's appeal for working-class voters. But more significantly, Mr. Christie could become a catalyst for other leading Republicans to back him after they have held back from supporting the developer despite his recent string of victories.
To be sure:
Christie's endorsement makes Trump more "legitimate" for more mainstream GOPers to now come out and endorse Trump, and thus rebrand the Republican Party in its firmly held tenets and image. Buh Bye National Review, Reagan conservatism and Bush conservatism. It'll be a brand new Republican Party, sink or swim (partisans will smugly pick one of those words but until the votes are counted no one knows). And look for Christie now that he has endorsed Trump to be a surrogate in going after Rubio — as if Donald Trump needs a surrogate.
Writes Steven Hayward on the conservative blog Powerline:
I spoke with a prominent person in Washington just now—a name you'd recognize—who told me he thinks the Obama administration is behind this, with a threat to Christie that he'd be prosecuted for "Bridgegate" unless he endorsed Trump. Maybe so, but I can also see that Christie maybe sees a chance for him to be on the ticket with Trump: the Fathead and Fatso ticket.
Political pundit Dick Polman on his Facebook page: "I seem to remember, this winter, that Christie was DISSING Trump: "It's all make-believe. If you think that (reality TV stardom) forms the experience to run a government as complicated as the United States government…"
graphic via shutterstock.com
Joe Gandelman is a former fulltime journalist who freelanced in India, Spain, Bangladesh and Cypress writing for publications such as the Christian Science Monitor and Newsweek. He also did radio reports from Madrid for NPR's All Things Considered. He has worked on two U.S. newspapers and quit the news biz in 1990 to go into entertainment. He also has written for The Week and several online publications, did a column for Cagle Cartoons Syndicate and has appeared on CNN.