Berkeley County, SC a nonesuch of Catholicism (Guest Voice)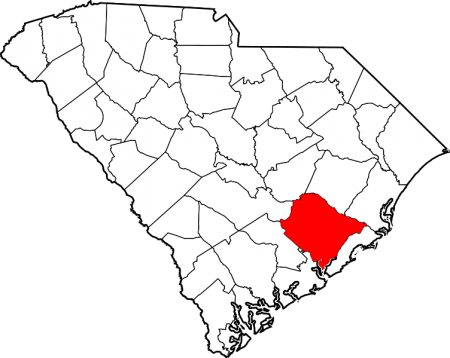 Berkeley County a nonesuch of Catholicism
by Jordan Cooper
The citizenry of our nation are the most clear evidence of the presence of God. The largest organized religion in the world is the Catholic faith and it is representative of the most high's blessings for all human beings. Berkeley County in the Upper Lowcountry of South Carolina has the most square miles in distance for a county in our State of South Carolina. Berkeley County also had the first Roman Catholic Solicitor in State History when we elected Charlie Condon in 1980.
Then, Condon became the first Roman Catholic Attorney General in our State History too. My father Calvin Richard Cooper was the first minority South Carolina Department of Public Safety Law Enforcement Officer in Berkeley and Charleston Counties when he joined in 1979. Moreover, he happened to be the first minority Condon worked with from SCDPS. Catholicism was the first persuasion of the Christian religion that was open to every race being able to preach or be in a pew at the Catholic Church. Bringing the first Roman Catholic leader in our county government changed our republic to be more honest-to-God.
Berkeley County Bar Association elected the first minority president of its association in 2013 when it elected Shaheena Bennett. She is the stepmom of my high school (Berkeley) teammate and NFL Player Daquan Bowers' HS (Bamberg-Ehrhardt) teammate Dante Bennett. Then, a few weeks ago Deon Jackson became the first minority to serve as superintendent for Berkeley County School District and he got his master's degree from The Citadel like my late mother Dr. Patricia Sanders Cooper. She happened to be the first minority to win countywide Teacher of the Year in Berkeley County in 1988.
The law in America used to be based on race, bloodlines, and material possession like our mother country the United Kingdom. These aforementioned people showed the universality of a viable American Dream for everyone.

Jordan Thomas Cooper is a 2015 graduate of the University of South Carolina with a degree in History and a 2010 graduate of the RealEstate School of Success in Irmo. He is the first African-American to serve in both the governor and lieutenant governor's office as an aide and first to serve in the Inspector General's Office in S.C. (Haley) He is also the first person to serve in the top three offices in the gubernatorial line of succession in South Carolina (Haley, Bauer, McConnell). He says research shows he is the second black presidential campaign speechwriter in American history and the first for a GOP presidential campaign (Bush 2015). He also played football for Coach Steve Spurrier.
Map by David Benbennick [Public domain], via Wikimedia Commons