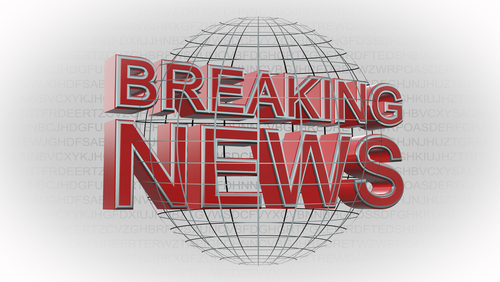 As New York's Attorney General, Eric Schneiderman was one of the biggest defenders of the MeToo movement and one of President Donald Trump's biggest critics and legal problems. Now, after a magazine article in which several women accused him of assault, he has resigned. The New York Times:
Eric T. Schneiderman, the New York attorney general who rose to prominence as an antagonist of the Trump administration, abruptly resigned on Monday night, hours after four women accused him of physically assaulting them in an article published by The New Yorker.

"It's been my great honor and privilege to serve as attorney general for the people of the State of New York," Mr. Schneiderman said in a statement. "In the last several hours, serious allegations, which I strongly contest, have been made against me.

"While these allegations are unrelated to my professional conduct or the operations of the office, they will effectively prevent me from leading the office's work at this critical time. I therefore resign my office, effective at the close of business on May 8, 2018."

His resignation represented a stunning fall for a politician who had not only turned his office into a bulwark of resistance against President Trump, but also assumed a prominent role in the #MeToo movement.

Two of the women, Michelle Manning Barish and Tanya Selvaratnam, said they had been choked and hit repeatedly by Mr. Schneiderman. Both said they had sought medical treatment. Another woman, a lawyer, said she was slapped violently across the face. A fourth woman also said she had similar experiences.

All the women in the article, who had been romantically involved with Mr. Schneiderman, said the violence was not consensual.

Mr. Schneiderman initially denied abusing the women, saying in a statement: "In the privacy of intimate relationships, I have engaged in role-playing and other consensual sexual activity. I have not assaulted anyone. I have never engaged in nonconsensual sex, which is a line I would not cross."

But not long after the allegations were made public, many of his allies, including Gov. Andrew M. Cuomo, who like Mr. Schneiderman is a Democrat, called for him to step down.
The New Yorker article, now updated, is by Jane Mayer and Pulitzer Prize winner Ronan Farrow, and it begins like this:
Update: Three hours after the publication of this story, Schneiderman resigned from his position.

Eric Schneiderman, New York's attorney general, has long been a liberal Democratic champion of women's rights, and recently he has become an outspoken figure in the #MeToo movement against sexual harassment. As New York State's highest-ranking law-enforcement officer, Schneiderman, who is sixty-three, has used his authority to take legal action against the disgraced film mogul Harvey Weinstein, and to demand greater compensation for the victims of Weinstein's alleged sexual crimes. Last month, when the Times and this magazine were awarded a joint Pulitzer Prize for coverage of sexual harassment, Schneiderman issued a congratulatory tweet, praising "the brave women and men who spoke up about the sexual harassment they had endured at the hands of powerful men." Without these women, he noted, "there would not be the critical national reckoning under way."

Now Schneiderman is facing a reckoning of his own. As his prominence as a voice against sexual misconduct has risen, so, too, has the distress of four women with whom he has had romantic relationships or encounters. They accuse Schneiderman of having subjected them to nonconsensual physical violence. All have been reluctant to speak out, fearing reprisal. But two of the women, Michelle Manning Barish and Tanya Selvaratnam, have talked to The New Yorker on the record, because they feel that doing so could protect other women. They allege that he repeatedly hit them, often after drinking, frequently in bed and never with their consent. Manning Barish and Selvaratnam categorize the abuse he inflicted on them as "assault." They did not report their allegations to the police at the time, but both say that they eventually sought medical attention after having been slapped hard across the ear and face, and also choked. Selvaratnam says that Schneiderman warned her he could have her followed and her phones tapped, and both say that he threatened to kill them if they broke up with him. (Schneiderman's spokesperson said that he "never made any of these threats.")

A third former romantic partner of Schneiderman's told Manning Barish and Selvaratnam that he also repeatedly subjected her to nonconsensual physical violence, but she told them that she is too frightened of him to come forward. (The New Yorker has independently vetted the accounts that they gave of her allegations.) A fourth woman, an attorney who has held prominent positions in the New York legal community, says that Schneiderman made an advance toward her; when she rebuffed him, he slapped her across the face with such force that it left a mark that lingered the next day. She recalls screaming in surprise and pain, and beginning to cry, and says that she felt frightened. She has asked to remain unidentified, but shared a photograph of the injury with The New Yorker.

In a statement, Schneiderman said, "In the privacy of intimate relationships, I have engaged in role-playing and other consensual sexual activity. I have not assaulted anyone. I have never engaged in nonconsensual sex, which is a line I would not cross."
Go to the link to read the extensive article in its entirety.
Ronan Farrow published a piece on Harvey Weinstein.

Harvey Weinstein resigned.

Ronan Farrow published a piece on Eric Schneiderman.

Eric Schneiderman resigned.

Time to publish a new piece on Donald Trump, Ronan!

— Mrs. Betty Bowers (@BettyBowers) May 8, 2018
Making partisan games out of things like sexual assault is gross. Everyone who does something like this has to go, whether it's Schneiderman, Clinton or Trump. Shoot them all into the sun.

— Rogue WH Snr Advisor (@RogueSNRadvisor) May 8, 2018
Eric Schneiderman's aggressive attempt to be a face of the #metoo movement even while he was violently assaulting women in private speaks to the human capacity for self delusion and compartmentalization

— Chris Cillizza (@CillizzaCNN) May 8, 2018
Anyone else think it's weird that @RonanFarrow is the only journalist breaking these stories about people who have rolled with hundreds, if not thousands, of journalists for years? How many times was Schneiderman on @Morning_Joe? How many parties did they attend together?

— Derek Hunter (@derekahunter) May 8, 2018
There are all kinds of malefactors out there on all sides, but I'm confident Schneiderman is going to be run out of office while Republicans continue to uniformly stand behind Trump *who has been caught on tape confessing* to routinely sexually assaulting women.

— Matthew Yglesias (@mattyglesias) May 8, 2018
Schneiderman resigned. Now you guys go. https://t.co/F47ukp3tCK

— Jon Lovett (@jonlovett) May 8, 2018
In less than 3 hours, we learned the truth, democrats and progressives called on Schneiderman to resign and he was gone.

The @GOP however is debating whether or not Roy Moore having sex with 14 year olds is creepy.

— Pesach 'Be Best' Lattin? (@pacelattin) May 8, 2018
Joe Gandelman is a former fulltime journalist who freelanced in India, Spain, Bangladesh and Cypress writing for publications such as the Christian Science Monitor and Newsweek. He also did radio reports from Madrid for NPR's All Things Considered. He has worked on two U.S. newspapers and quit the news biz in 1990 to go into entertainment. He also has written for The Week and several online publications, did a column for Cagle Cartoons Syndicate and has appeared on CNN.