Military Weekend: Puerto Rico, California Fires, Pacific Ocean…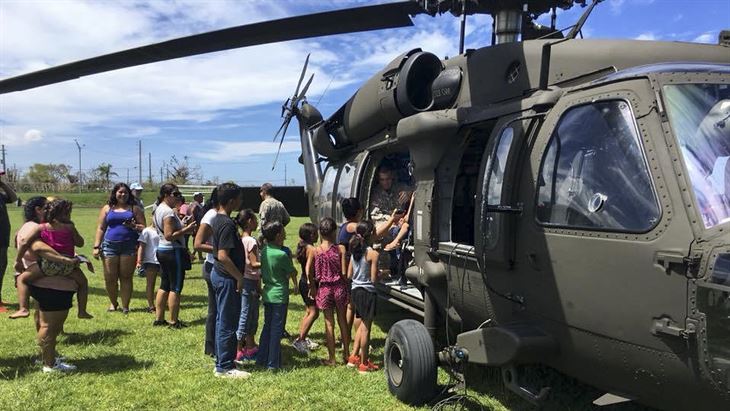 Soldiers from a UH-60 Blackhawk helicopter unload relief supplies as residents help distribute them in Puerto Rico, Oct. 11, 2017, following Hurricane Maria. Army photo by Sgt. Jeremy Bratt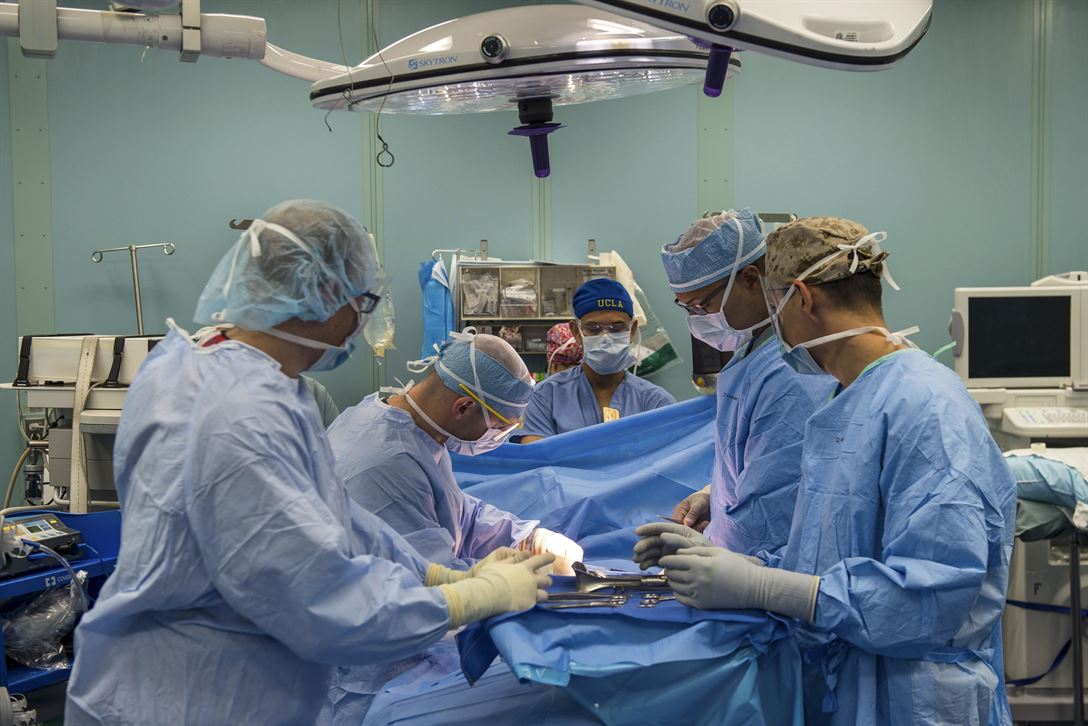 Sailors perform a surgical operation in an operating room aboard the hospital ship USNS Comfort in the Caribbean Sea, Oct. 6, 2017. The Comfort is providing medical services to people affected by Hurricane Maria. Navy photo by Petty Officer 3rd Class Danny Ray Nunez Jr.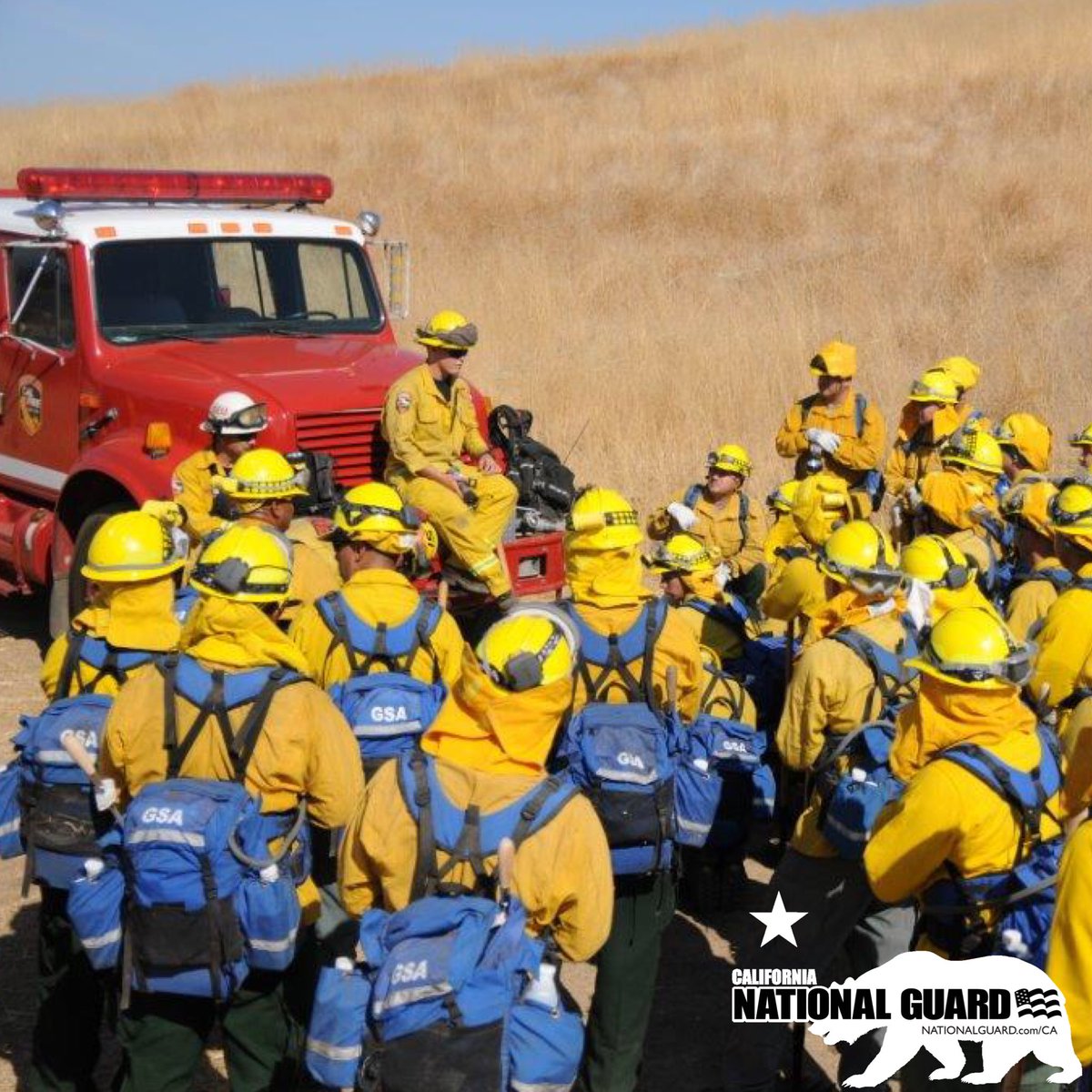 The California National Guard is working with other federal, state and local agencies in an effort to save lives and protect property during the wildfires in California. (Photo: Cal. Nat. Guard)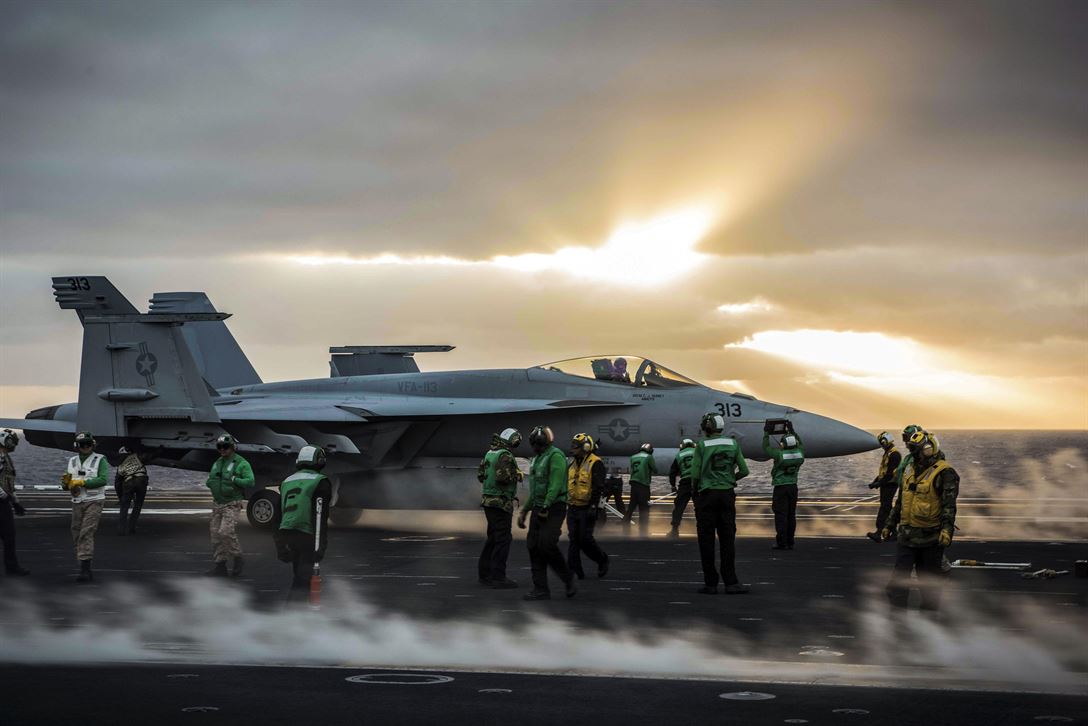 An F/A-18E Super Hornet prepares to take off from the USS Theodore Roosevelt in the Pacific Ocean, Oct. 10, 2017. Navy photo by Petty Officer 3rd Class Spencer Roberts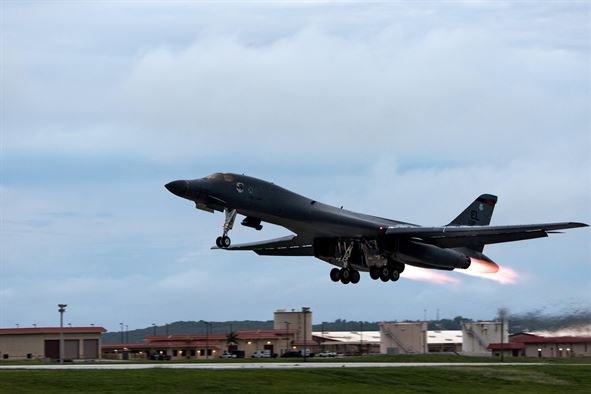 A B-1B Lancer assigned to the 37th Expeditionary Bomb Squadron, deployed from Ellsworth Air Force Base, S.D., takes off from Andersen AFB, Guam, to fly sequenced bilateral missions with two Japan Air Self-Defense Force F-15s and two South Korea air force F-15Ks near the Sea of Japan, Oct. 10, 2017. This mission marks the first time U.S. Pacific Command B-1B Lancers conducted combined training with JASDF and ROKAF fighters at night, demonstrating our increasing combined capabilities. (U.S. Air Force photo by Senior Airman Jacob Skovo)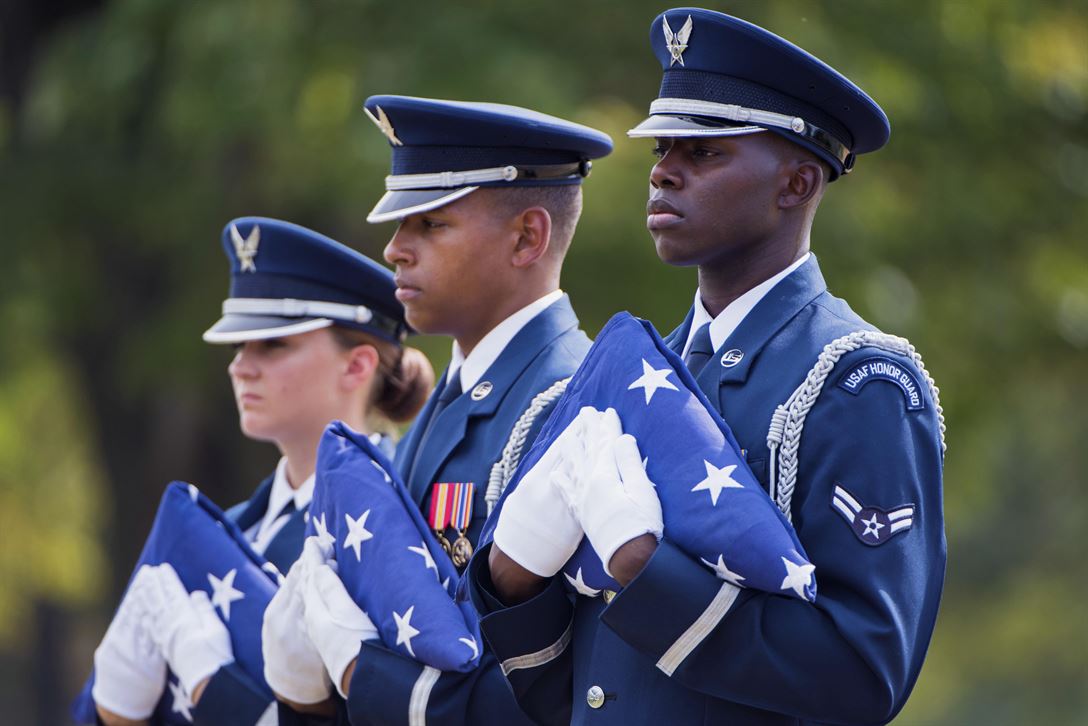 A very sad moment as members of the Air Force Honor Guard participate in a full honors funeral for U.S. Air Force Col. Robert Anderson at Arlington National Cemetery, Arlington, Va., Oct. 6, 2017. Anderson went missing on Oct. 6, 1972 when his F-40 crashed in North Vietnam. His remains were identified on Oct. 22, 1998. Army photo by Elizabeth Fraser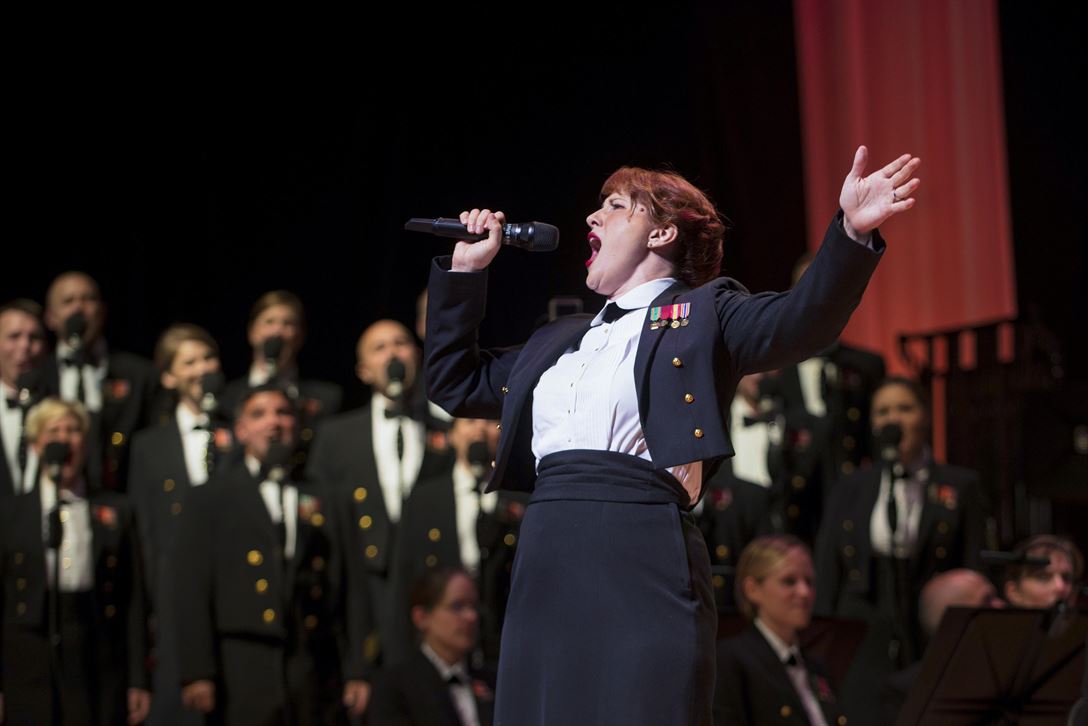 A musical moment as Navy Petty Officer as 1st Class Maia Rodriguez performs with the U.S. Navy Band at the Music Center at Strathmore in Bethesda, Md., Oct. 5, 2017, during a celebration of the Navy's 242nd birthday. Navy photo by Petty Officer 1st Class David Aspinwall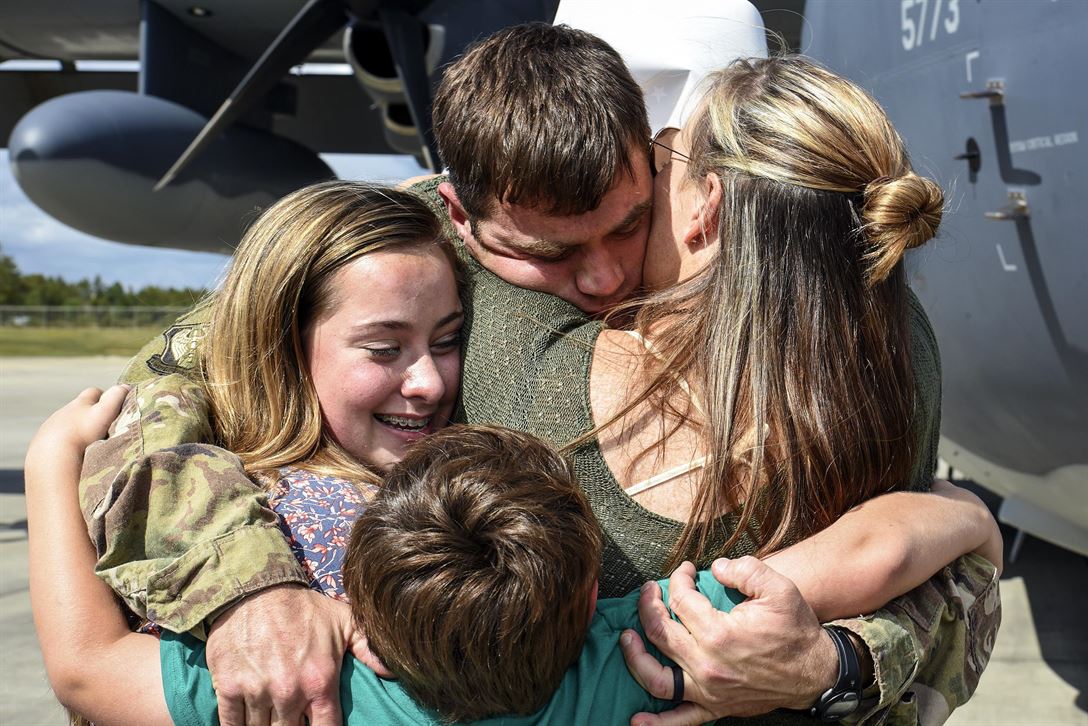 An emotional moment as Air Force Tech. Sgt. James Anderson hugs his family at Moody Air Force Base, Ga., Oct. 6, 2017, during a redeployment. Anderson is an aircraft structural maintainer assigned to the 23rd Equipment Maintenance Squadron. Air Force photo by Senior Airman Greg Nash.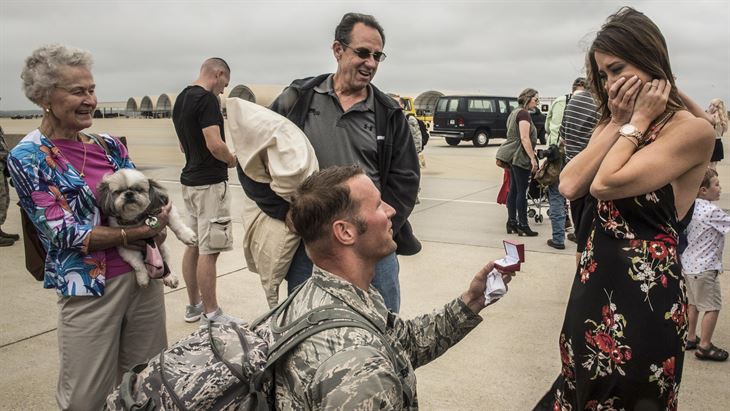 And a double happy moment as Air Force Staff Sgt. Jeff Greenquist proposes to his girlfriend, Ashley Branham, at Joint Base Langley-Eustis, Va., Oct. 12, 2017, after returning from a six-month deployment to the Middle East. Air Force photo by Staff Sgt. Carlin Leslie