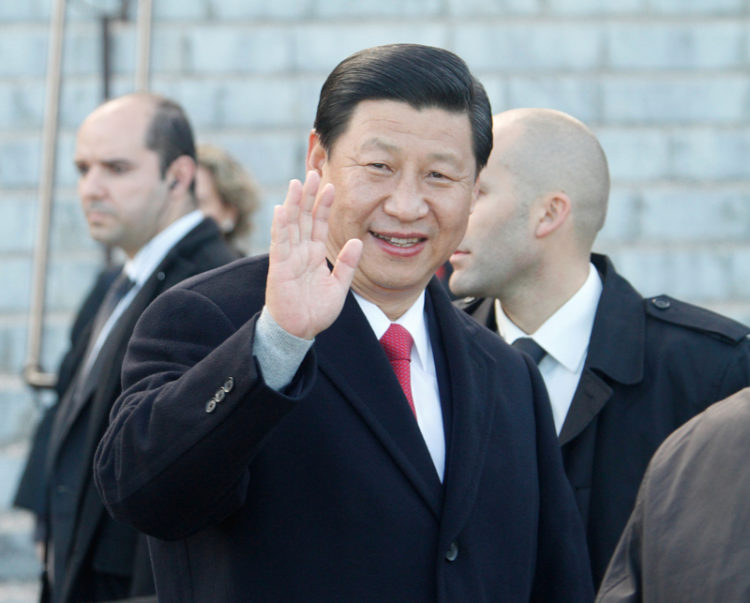 As Chinese President Xi Jinping heads to Moscow on Monday, his diplomatic skills should not be underestimated. Unlike Biden, he has no challengers gunning for his job so he can work deliberately for the medium and long terms. From that secure platform of power at home, he is intent on outwitting President Joe Biden who is struggling in the quicksand of American democratic politics.
Whether Xi provides lethal weapons to Putin will become known soon enough. But he is already moving to blunt the edges of the international isolation that Biden might try to place on him over Taiwan, as has been done to Putin.
Xi's eye is not on helping Putin to win in Ukraine. It is on preventing defeat and humiliation for Putin so that his own grab for Taiwan can be smoother because Washington will be entangled in the war's quagmire. Within this perspective, he placed his focus first on orchestrating an agreement between Saudi Arabia and Iran.
Although Washington is talking it down, Xi's success in bringing a tangible start to reconciliation between Riyadh and Teheran demonstrates to the large majority of countries that his diplomacy provides an alternative to Washington's militarism and sanctions that scare them.
The reconciliation's first step will be reopening of embassies within two months after an angry seven-year break. During that time, hostilities skyrocketed, commerce came to a near standstill and diplomatic communications almost ceased. The about-face is dramatic because, like Israelis, the Saudis had exulted in the draconian economic punishments Washington is still raining on Iran.
Xi prompted the improbable. Riyadh slipped out of Washington's grasp, its patron of more than 80 years. Instead, it placed trust in Beijing, which is at economic war with America, to facilitate compromise with Tehran, Washington's implacable enemy in the Middle East.
The redoubtable American and Israeli intelligence services apparently did not foresee that Xi could become the potential guarantor of Tehran's compliance of an agreement with Riyadh.
The road ahead is still long for both, but their enmity is finally turning to de-escalation. That is a particularly good thing for the entire economic region east of the Horn of Africa. For the many developing countries there, Beijing will get the credit for potential relief from the impoverishment thrust on them by the Ukraine war.
Little is known about the secret understandings behind the agreement but Saudi Crown Prince Mohammed bin Salman would be a winner if Tehran helps to extricate him from the utterly fruitless war in Yemen. That could happen if Iranian President Ebrahim Raisi prevails on the relentless Houthis to start talks with Riyadh.
The gain for Raisi would be steady and reliable support from Beijing as he tightens military and economic ties with Putin, at the risk of more huge trouble with America and all its European allies.
With Yemen pacified, Salman will be able to move quickly on his Saudi Vision 2030 plan. That is the modernizing path he most wants for his people to silence Americans and Europeans who accuse him of brutal authoritarianism. He has at least two giant honey pots that will bring the West's most successful financiers, visionaries and builders running to his side and could motivate many democracies to overlook his alleged autocratic shortcomings.
To be completed by 2030 and eventually worth over two trillion dollars, the projects are the futuristic new NEOM city in the northwest and the spectacular high-tech extension of Riyadh called the New Murabba, especially the space-age Mukaab at its heart.
Both will highlight green technologies and unprecedented digital innovations. Announced last month, New Murabba is expected to add about $48 billion to non-oil gross domestic product and create 334,000 direct and indirect jobs by 2030. NEOM is envisioned as a booming metropolis without cars or streets or carbon emissions and home to over a million people.
The lure for the best international brains may be irresistible because these are transformative moon shots to pull a tradition-bound country towards leading-edge global soft power as attractive as the much-admired West and ambitious China.
But this unprecedented transformation can start only if Iran buries the hatchet. Xi has brought Riyadh and Tehran to the start of this process. If it progresses, he will have shown the world that his diplomacy should not be ruled out in the Russia-Ukraine war.
If Biden and NATO continue to reject Chinese peace-making as hypocrisy, they may lose the already fragile support of many countries. Xi is spinning a clever web.
Photo 38333403 © blurf | Dreamstime.com