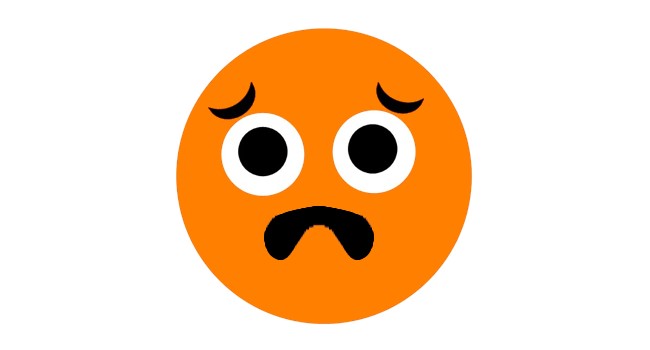 Why do some people enjoy being scared? Why would anyone want to watch a movie that is designed to frighten people?
For people who enjoy being scared, October is the best month of the year because that is when television networks bombard their viewers with horror movies and monster movies. One might even be able to watch a horror movie in a theater during October.
If fear is a negative emotion, then why deliberately seek to experience it?
From psychologist Dr. Christopher Dwyer:
"This Halloween season, if you watch a scary movie, visit a haunted house, or even play a scary video game, think about what you're feeling and what's happening to your body at that moment. Do you feel better after? Do you feel pleasure? Are you relieved that it's over? Are you satisfied with yourself or, maybe, you feel closer to the person with who you experienced it? Reflect on the experience and think about it critically — think about why you might like getting scared!"
In short, for people who enjoy being scared, the sensation of fear is followed by a sensation of pleasure.
From psychotherapist Dr. Robi Ludwig:
"There's also a hormonal component when it comes to fear and enjoyment. The hormonal reaction we get when we are exposed to a threat or crisis can motivate this love of being scared. The moment we feel threatened, we feel increasingly more strong and powerful physically, and more intuitive emotionally. This charge to our physical and mental state is called an 'adrenaline rush,' and as humans we are apparently hard-wired to be drawn to this type of feeling."
So, the sensation of fear produces an adrenaline rush, with the latter being desired by those who enjoy being scared.
From science reporter Rachel Ross:
"Haunted houses, horror movies and creepy costumes are hallmarks of Halloween, and for most folks, those fun but terrifying activities come and go with the season. But some people will continue to chase after similar heart-pumping, fear-inducing thrills year-round.
Those types of thrill-seeking people who thrive in scary situations have a specific sensation-seeking personality trait, said Kenneth Carter, a clinical psychologist and professor at Oxford College of Emory University in Georgia. This trait determines how much we enjoy activities like watching horror movies, climbing the steepest sides of mountains, driving race cars around harrowing, hairpin turns or jumping out of airplanes…
… To identify the trait, psychologists administered tests that traditionally had a forced answer choice (e.g., would you prefer X or Y?) but those tests are now typically answered using a 4- or 5-point scale (e.g., strongly disagree to strongly agree). People who score higher on the tests tend to seek and even crave chaotic and frightening experiences, while lower scorers tend to stick with safe, predictable experiences.
Those high-scoring test-takers typically have lower levels of the hormones adrenaline and cortisol and higher levels of the neurotransmitter dopamine in their body than do people who score lower, Carter said. So, when put into scary situations, such as a dark, creepy haunted house, thrill-seekers experience more pleasure and less stress."
In other words, body chemistry is a factor in whether or not one enjoys being scared.
If your body already has plenty of adrenaline, then a horror movie may not satisfy your cravings. You might prefer to watch a movie that is … uh … tastier.
---
The preceding post is sponsored by the producers of …

The "Wanted" posters say the following about David: "Wanted: A refugee from planet Melmac masquerading as a human. Loves cats. If seen, contact the Alien Task Force."