Whatever Happened to…Malaysia Airlines Flight 370?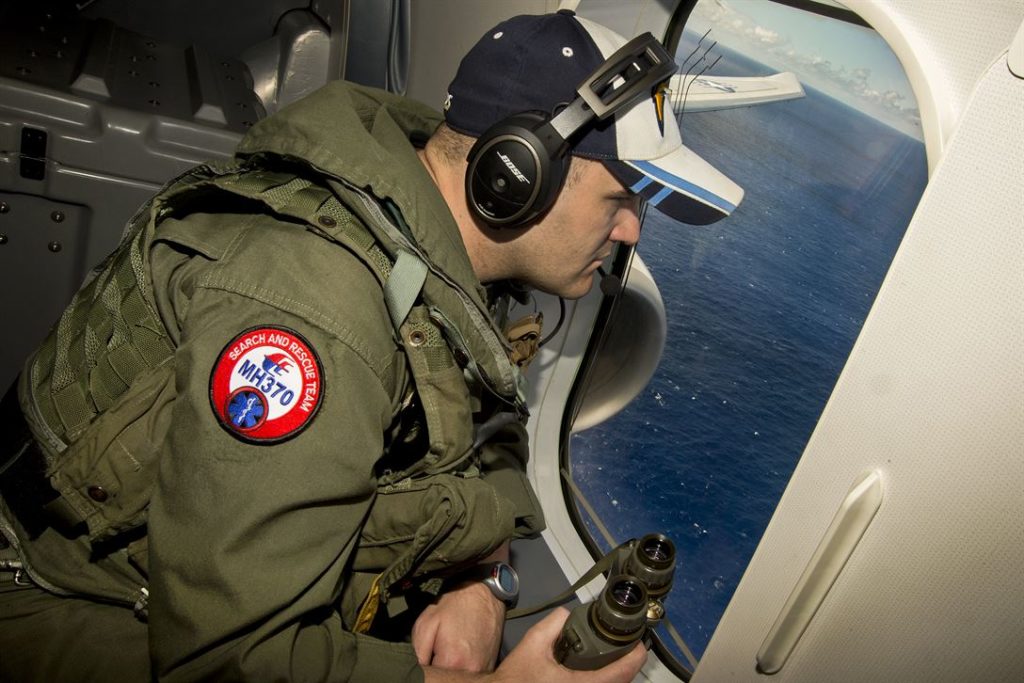 CODA:
I have had the fortune and the honor to write at TMV for many years.
Many of the stories and events I have written on, at the time had no conclusion, no ending, no resolution, no closure.
Eventually, some stories disappear completely from the public limelight and are forgotten.
Eventually, some stories reappear with a significant update, reach a dramatic end or simply fizzle out.
I hope to document such endings, using parts of the original stories to refresh readers' memories.
Here is the first one, with an ending that ironically might fit into the "fizzling out" or "unsolved" category.
~~~
On March 8, 2014, Malaysia Airlines Flight MH370, a Boeing 777-200 with 239 souls on board left Kuala Lumpur at 12:41 a.m. on a flight to Beijing where it was scheduled to land at 6:30 a.m.
Air traffic control in Subang, a suburb of Kuala Lumpur, lost contact with the plane almost two hours later, at 2:40 a.m.
The BBC reported that although no wreckage had been reported by the airline, Vietnamese planes were reporting seeing two large oil slicks in Malaysian waters.
Aircraft and ships from several South Eeast Asian countries and the United States joined forces to search the South China Sea for the missing aircraft.
Almost immediately, reports started circulating with rumors, theories and, regrettably, false leads about the disappearance of the Malaysia Airlines aircraft, including the above report on the oil slicks, a "suspected life raft bobbing in the Gulf of Thailand," the sighting of what could possibly be a door of the aircraft and what was initially thought to be an aircraft tail floating in the Gulf of Thailand but turned out to be "logs tied together."
Even terrorism was not ruled out as there were persistent reports of the suspicious use of stolen passports by two passengers on the flight.
As the mystery of the missing aircraft deepened, the search expanded tremendously in terms of area covered and time expended, in terms of the number of nations, ships aircraft and equipment participating, and technology used, such as satellites, sophisticated military undersea technology and the P-8A Poseidon, "the most advanced long range anti-submarine and anti-surface warfare aircraft in the world." (Lead image)
Chinese, Australian and French satellites spotted small and large pieces of possible debris in the South China Sea, the South Indian Ocean and in remote waters southwest of Australia.
In July 2015, almost 500 days after the disappearance of Flight MH370, two men found a barnacle-crusted piece of an airplane wing that had washed up on a beach in remote Réunion Island.
Follow-on investigations determined that the wing piece, a "flaperon," belonged to the doomed Malaysia Airlines Flight. It was the first piece of wreckage recovered and one that prompted Malaysia Prime Minister Najib Razak to announce:
It is with a very heavy heart that I must tell you, an international team of experts have conclusively confirmed that the aircraft debris found on Réunion is indeed from MH370…We now have physical evidence that … Flight MH370 tragically ended in the Southern Indian Ocean.
Almost three years later and more than four years after the Malaysia Airlines Boeing 777's final flight, here is the "whatever happened to…" as reported by USA TODAY:
An official search of the southern Indian Ocean by Australia, Malaysia and China ended in January 2017.

::

Search efforts to find the Malaysia Airlines Flight 370…will finally end next week, leaving the world with only theories — for now — as to what happened to the aircraft.
USA TODAY also describes two of those "theories — the most popular ones:
o It was a planned mass murder-suicide
o The pilot was unconscious as the plane veered off course and eventually ran out of fuel
Read more about these theories here.
Lead image: U.S. Navy Petty Officer 2nd Class Karl Shinn looks out the window of a P-8A Poseidon while flying over the Indian Ocean, April 10, 2014, during a search mission to locate Malaysia Airlines Flight 370.
Sources:
BREAKING UPDATE: Malaysia Airlines Flight MH370
(Breaking Update) Flight MH370: The Satellite Eyes (May) Have It
Flight MH370: The Search Continues