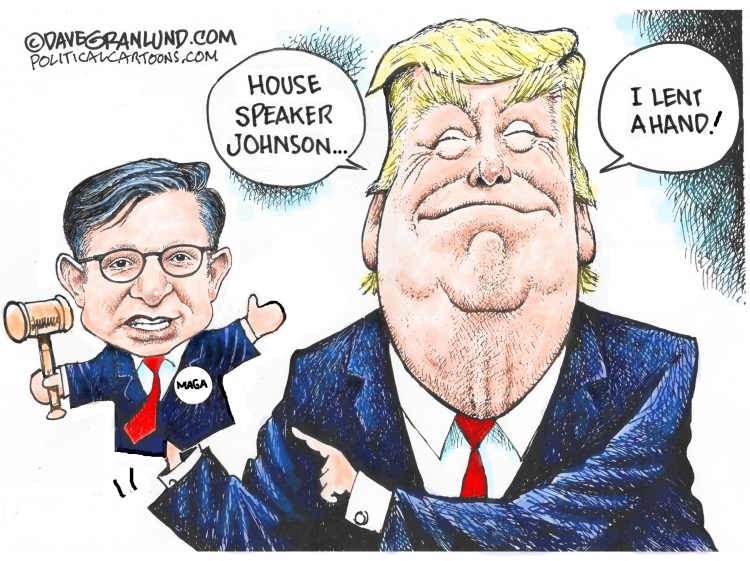 It seems like only yesterday when a pompous Trump descended the golden Trump Tower escalator and characteristically proclaimed his presidential ambitions with a lie and a slur.
"Wow. Woah. That is some group of people. Thousands!", Trump told the dozens of onlookers, some of them paid $50 to attend the event.
He soon followed this by accusing Mexican migrants of "… bringing drugs…bringing crime, [being] rapists," and magnanimously "assuming" that "some…are good people."
How can we forget?
How can we forget the ensuing four years of chaos and scandals, including the January 6 insurrection Trump promoted, his two impeachments, followed by another three years that would bring four criminal indictments for a whopping total of 91 felony charges — the first time in 234 years of our nation's history that an American president or former president has been indicted.
Good question. The sad aspect is that many have managed to "forget" or, more accurately, have conveniently chosen to look the other way.
Take for example the newly minted House Speaker, Mike Johnson.
"Yesterday" — i.e., in 2015, a day after Trump's first primary debate — Johnson bluntly declared Trump unfit to hold the nation's highest office. "…[Trump] lacks the character and the moral center we desperately need again in the White House," he wrote on Facebook.
The New York Times describes how Johnson was "horrified" for his wife and 10-year-old son when he watched his son's confused and disappointed face in reaction to Trump's boasting about "calling a woman a 'fat pig'" during his first Republican debate.
The Times:
"Can you imagine the noble, selfless characters of Washington, Adams, Jefferson, Lincoln or Reagan carrying on like Trump did last night?" wrote Mr. Johnson, an evangelical Christian. He noted that voters needed to demand a "much higher level of virtue and decency" than what he had just witnessed.
But such bad memories apparently fade fast, overnight.
Already during the 2016 campaign, Trump quickly won Johnson's approval and admiration. That affection only grew henceforth. In Johnson's own retrospective words, "When I got to know [Trump] personally shortly after we both arrived in Washington in 2017, I grew to appreciate the person that he is and the qualities about him that made him the extraordinary president that he was."
The mutual affection only kept growing. Johnson campaigned for Trump in 2020, backed Trump's efforts to overturn his Electoral College loss to Biden, defended him during his impeachment trials, and has continued to defend Trump against what he calls politically motivated indictments and criminal charges.
Johnson has hosted a podcast with his wife "to defend Mr. Trump against four different indictments and the criminal charges against him."
"Today" Johnson is "all in" for Trump's 2024 presidential run, calling himself one of the "closest allies President Trump has in Congress," and looks forward to collaborating with him when he returns to the White House.
When reminded of his earlier dislike for Trump, Johnson chalks it up to not personally knowing Trump very well at the time and attributes his statements "to the fact that '[Trump's] style was very different than mine.'"
Johnson is not the only Republican politician to have disparaged Trump "yesterday" only to conveniently become an ardent sycophant today.
After telling the nation on January 13, 2021, that "The president bears responsibility for Wednesday's attack on Congress by mob rioters," then-House GOP Leader Kevin McCarthy later backtracked and, worse, two weeks later "made a pilgrimage to the holy shrine of the golden commode," kissed the ring.
In their great piece at the Times, Annie Karni and Steve Eder point out that Johnson is "far from alone in having expressed deep concerns about Mr. Trump, only to go on to later embrace him and his agenda."
Two salient and shameful examples are Senators Lindsey Graham and Ted Cruz.
Read more about those two gentlemen here.
The author is a retired U.S. Air Force officer and a writer.