Washington Post/ABC News Poll: 60 percent disapprove of Trump, while clear majorities back Mueller and Sessions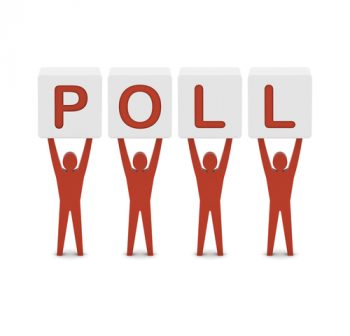 Donald Trump was recently braggging on Twitter that he had a 52% favorable rating…a slight "mistake" (that was his disapproval rating.) And, also for Trump — and possibly for the GOP in the mid-terms –-the latest Washington Post/ABC News poll finds he has a 60 percent disapproval rating. Plus, there are some other tidbits of bad news for Trump, suggesting that his campaign against Special Counsel Bob Mueller and Attorney General Jeff Sessions may win rave reviews (what else?) from Sean Hannity and Fox & Friends — but not the general public. The campaign seems to be failing with the general electorate:
President Trump's disapproval rating has hit a high point of 60 percent, according to a new Washington Post-ABC News poll that also finds that clear majorities of Americans support the special counsel's Russia investigation and say the president should not fire Attorney General Jeff Sessions.

At the dawn of the fall campaign sprint to the midterm ­elections, which will determine whether Democrats retake control of Congress, the poll finds that a majority of the public has turned against Trump and is on guard against his efforts to influence the Justice Department and special counsel Robert S. Mueller III's wide-ranging probe.

Nearly half of Americans, 49 percent, say Congress should begin impeachment proceedings that could lead to Trump being removed from office, while 46 percent say Congress should not.

And a narrow majority — 53 percent — say they think Trump has tried to interfere with Mueller's investigation in a way that amounts to obstruction of justice; 35 percent say they do not think the president has tried to interfere.

Overall, 60 percent of Americans disapprove of Trump's job performance, with 36 percent approving, according to the poll. Because of random sampling variation, this represents only a marginal shift from the last Post-ABC survey, in April, which measured Trump's rating at 56 percent disapproval and 40 percent approval.

The new poll was conducted Aug. 26 to 29, in the week after former Trump campaign chairman Paul Manafort was convicted of federal tax and bank fraud and after former Trump attorney Michael Cohen pleaded guilty and implicated the president in illegal payments to silence women who alleged sexual encounters with Trump.
Which suggests Trump, his most vocal supporters, and Fox News "political entertainment" hosts aren't winning their propaganda political messaging campaign.
Looks like that Washington Post poll was not an outlier. The Investor Business Daily/TIPP poll shows a similar plunge in support for Trump to 36%. Also, this poll had the Congressional generic ballot tied at 45 last month. Now Dems lead by 11. https://t.co/wMWjUIR5gM

— Aaron Astor (@AstorAaron) September 1, 2018
Trump has tried to discredit Mueller, discredit Sessions and defend Manafort.

But our poll found it isn't working. 63 percent support Mueller investigation. 64 percent say Sessions shouldn't be fired. 67 percent say case against Manafort was justified. https://t.co/9VCTE7l4oy

— Philip Rucker (@PhilipRucker) August 31, 2018
ABC/Washington Post poll: Trump approval crashes 12 net points to 36-60, matching his all-time low in approval and setting an all-time high in disapproval.

Trump approval is just 3% with African Americans, 19% with non-whites, and 30% with women.

— Josh Jordan (@NumbersMuncher) August 31, 2018
Interesting: a year and a half after the break-in, seven months before he resigned, "in January 1974, well into the Watergate scandal, Richard Nixon's poll numbers on impeachment were better than President Trump's are now." https://t.co/wJfLs7yd0W

— Kurt Andersen (@KBAndersen) August 31, 2018
"Repeated assaults by Trump and his surrogates on the Justice Dept., on Mueller… fundamentally, I think have failed" @BillKristol on new poll that says most Americans support Mueller probe: pic.twitter.com/Ec4b36YxPb

— TheBeat w/Ari Melber (@TheBeatWithAri) August 31, 2018
After the poll signaling Trump's disapproval hitting new highs and Mueller's support rising, I noticed a trend with the @GOP base.

I almost did a thread but wrote a piece instead.

Bottom line: Trump is not only galvanizing Dems, he's dividing Republicans https://t.co/s2cnOM5Xiw

— Ahmed Baba (@AhmedBaba_) August 31, 2018