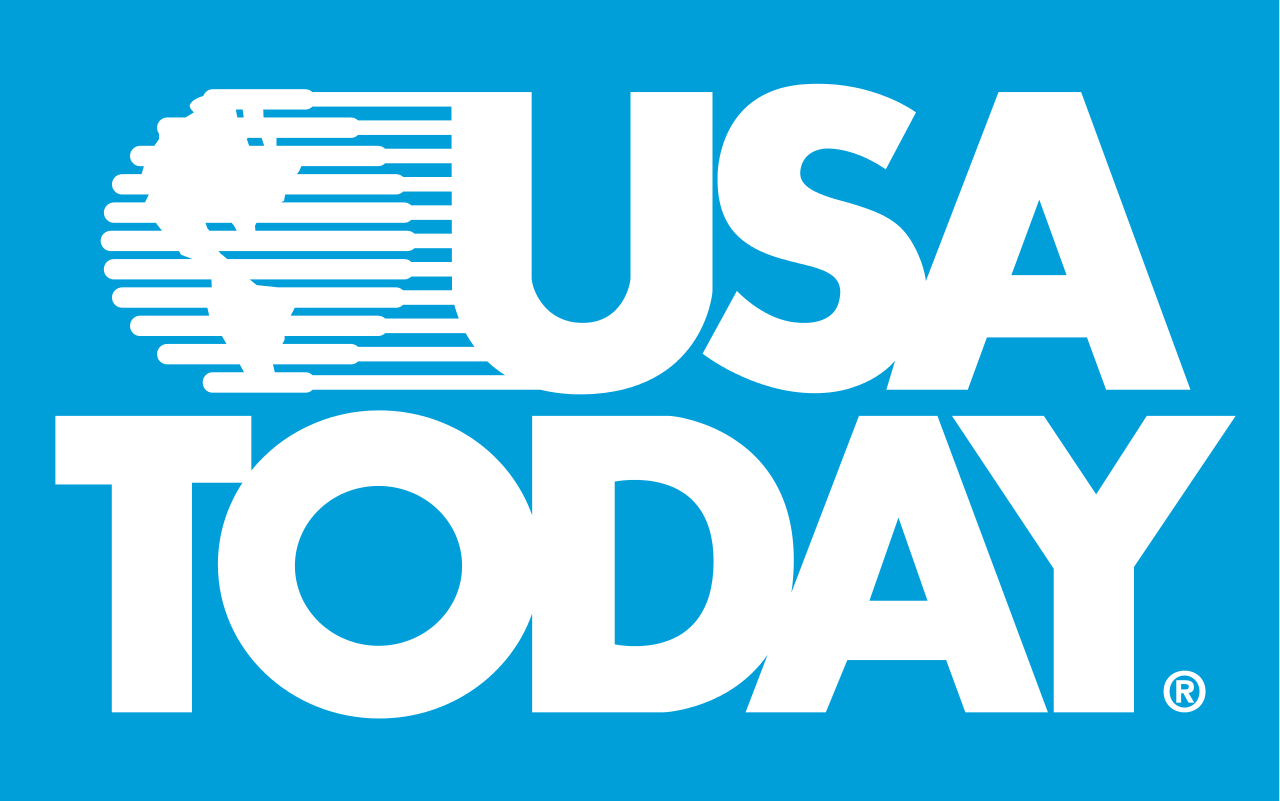 The increasingly long parade of conservative newspapers coming out against Republican Presidential nominee Donald Trump is growing longer. Today, in yet another move unprecedented for a newspaper's history due to enormous concern over Trump among thoughtful people, USA Today has come out solidly against the billionaire declaring him "unfit for the Presidency." Meanwhile, a member of the Rupert Murdoch owned Wall Street Journal's editorial board has announced she'll vote for Democratic Presidential nominee Hillary Clinton.
Here's a big chunk of the USA Today editorial:
In the 34-year history of USA TODAY, the Editorial Board has never taken sides in the presidential race. Instead, we've expressed opinions about the major issues and haven't presumed to tell our readers, who have a variety of priorities and values, which choice is best for them. Because every presidential race is different, we revisit our no-endorsement policy every four years. We've never seen reason to alter our approach. Until now.

This year, the choice isn't between two capable major party nominees who happen to have significant ideological differences. This year, one of the candidates — Republican nominee Donald Trump — is, by unanimous consensus of the Editorial Board, unfit for the presidency.
They then go on to give one of the best cases against Trump yet. To wit:
From the day he declared his candidacy 15 months ago through this week's first presidential debate, Trump has demonstrated repeatedly that he lacks the temperament, knowledge, steadiness and honesty that America needs from its presidents.
Notice "honesty." As most of the media, smug pundits on the tube, and many writers allow Trump to lower the bar in so many areas, USA nails what he typifies. He and many of his surrogates don't just bend the truth. In reality, they and are involved with putting out demonstrably false propaganda, creating an alternate reality, and repeating falsehoods that are proven to be truth challenged (I won't say "lies.) . Which raises the issue: what would he and his crew do if they were in power? MORE USA TODAY:
Whether through indifference or ignorance, Trump has betrayed fundamental commitments made by all presidents since the end of World War II. These commitments include unwavering support for NATO allies, steadfast opposition to Russian aggression, and the absolute certainty that the United States will make good on its debts. He has expressed troubling admiration for authoritarian leaders and scant regard for constitutional protections.
They then rattle off the reasons why they oppose him. Go to the link to read each one in full, but here's the list (which they explain in detail after each reason):
He is erratic.
He is ill-equipped to be commander in chief.
He traffics in prejudice.
His business career is checkered.
He isn't leveling with the American people.
He speaks recklessly.
He has coarsened the national dialogue.
He's a serial liar.
They also note:
Nor does this editorial represent unqualified support for Hillary Clinton, who has her own flaws (though hers are far less likely to threaten national security or lead to a constitutional crisis). The Editorial Board does not have a consensus for a Clinton endorsement.

Some of us look at her command of the issues, resilience and long record of public service — as first lady, U.S. senator and secretary of State — and believe she'd serve the nation ably as its president.

Other board members have serious reservations about Clinton's sense of entitlement, her lack of candor and her extreme carelessness in handling classified information.
Their advice to voters?
Stay true to your convictions. That might mean a vote for Clinton, the most plausible alternative to keep Trump out of the White House. Or it might mean a third-party candidate. Or a write-in. Or a focus on down-ballot candidates who will serve the nation honestly, try to heal its divisions, and work to solve its problems.

Whatever you do, however, resist the siren song of a dangerous demagogue. By all means vote, just not for Donald Trump.
To that I'll add:
A-M-E-N..
Meanwhile, Political Wire notes that a Wall Street editorial board writer Dorothy Rabinowitz has endorsed Hillary Clinton. A key quote from her piece:
The end of the election is now in sight. Some among the anti-Hillary brigades have decided, in deference to their exquisite sensibilities, to stay at home on Election Day, rather than vote for Mrs. Clinton. But most Americans will soon make their choice. It will be either Mr. Trump or Mrs. Clinton—experienced, forward-looking, indomitably determined and eminently sane. Her election alone is what stands between the American nation and the reign of the most unstable, proudly uninformed, psychologically unfit president ever to enter the White House.
To that I'll add:
D-I-T-T-O..