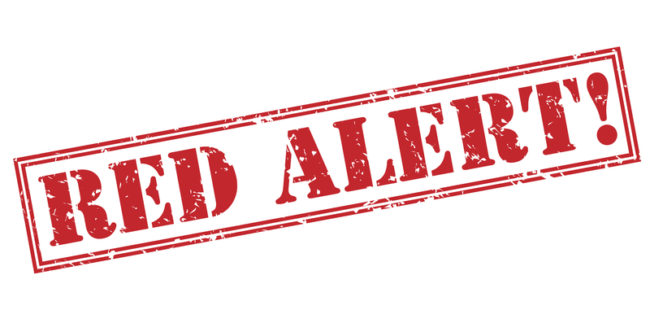 Are we at red alert now on Donald Trump's effort to slow the United States Postal Service down and even in some cases dismantle parts of the USPS so mail in ballots can't be mailed or will arrive to late to be counted?
Columnist Will Bunch is calling it a "coup-by-mail" that American can't wait until Nov. 3 to avert. Just months ago someone predicting Trump would do this would be considered an alarmist but the fact about the Trump presidency is that no norms are safe. And no push-back will come from a significant part of the Republican party which is now all but in name the Trumpubplican Party.
Democrats have set an August 24th emergency hearing with top postal officials amid fear over delayed ballots. The questions now become: (1) Will they show up? and (2) If they don't show up will they be charged with inherent contempt? (3)And will that matter?
According to Washington Post columnist Margaret Carlson, the media has no time to waste to focus on this issue by gathering facts, asking the hard questions, and doing the reporting.
She recounts last week's grim news…warnings to 48 states from the USPS lawyer that mail it ballots may not arrive in time to be counted…mailboxes being taken away in some areas (one map on Twitter shows it's in mostly Democratic Party dominant areas and one this morning shows mail boxes in front of the locked Burbank Post Office sealed so no mail can be dropped off) plus sorting machines being taken out of post offices. She writes "if journalists don't keep the pressure on Postal Service problems, they will be abdicating their duty."
She writes, in part:
There's very little that matters more than the Nov. 3 vote. Anything that threatens the integrity of the vote needs to be treated as one of the biggest stories out there — even if it's not the sexiest.

Media coverage of the 2016 campaign was disastrous. Now's the last chance to get 2020 right.

Dan Gillmor, co-founder of the News Co/Lab at Arizona State University's journalism school, told me he sees a need for news organizations to put aside their competitive urges.

"Some stories demand collaboration, and this one is a plain example. The nation's newsrooms — working together and, crucially, with the help of the public in communities around the nation — could find out and explain what is going on, at the macro and micro level," he said.

…Despite the president's statements about Democrats, this shouldn't be a partisan issue, as journalist Elizabeth Spiers noted: "Supporting the continued existence of the USPS, which is guaranteed in the Constitution, should be the most straightforward non-political bipartisan effort in existence. Everyone uses it and needs it, and the irony is older rural Trump supporters need it *more*."

There's very little reason to buy Trump's attacks on mail-in voting as prone to rampant fraud, as multiple studies repeatedly have shown. What's more, security concerns can be readily addressed, as the nonpartisan Brennan Center for Justice detailed in a report aptly titled "The False Narrative of Vote-by-Mail Fraud."


Sealed mail boxes at Burbank Post Office. Twitter.

More on the hearings set for August 24:

Democratic leaders announced Sunday they are scheduling an emergency Aug. 24 hearing for top United States Postal Service officials to testify before Congress after the agency sounded the alarm about its ability to handle increased mail-in-voting.

"The president has explicitly stated his intention to manipulate the Postal Service to deny eligible voters access to the ballot in pursuit of his own re-election," said the statement signed by House Speaker Nancy Pelosi, D-Calif., and Senate Minority Leader Chuck Schumer, D-N.Y., among others. "Alarmingly, the Postmaster General — a Trump mega-donor — has acted as an accomplice in the president's campaign to cheat in the election, as he launches sweeping new operational changes that degrade delivery standards and delay the mail."

"The Postal Service itself has warned that voters — even if they send in their ballots by state deadlines — may be disenfranchised in 46 states and in Washington, D.C., by continued delays," the statement continued. "This constitutes a grave threat to the integrity of the election and to our very democracy."

The Democrats requested that Postmaster General Louis DeJoy, a Republican fundraiser and top donor to President Donald Trump who took over the Postal Service in June, and Postal Service Board of Governors Chairman Michael Duncan, a former chairman of the Republican National Committee, testify before the House Oversight Committee next Monday.

That hearing, Democrats said, "will examine the sweeping operational and organizational changes at the Postal Service that experts warn could degrade delivery standards, slow the mail and potentially impair the rights of eligible Americans to cast their votes through the mail in the upcoming November elections."

The announcement comes as policy changes that DeJoy, a former logistics executive, recently implemented have slowed the service. The postmaster general instituted a number of new policies, including a crackdown on overtime pay, which have delayed mail delivery of important items like prescription medications.

A report from the Erie, PA newspaper on what's going on in that swing state:

The U.S. Postal Service in recent weeks unplugged two of its six delivery bar code sorters from its East 38th Street processing facility in Erie.

The machines read addresses, apply bar codes where there are none and sort mail — 36,000 pieces per hour with 99 percent accuracy — by the locations to where they will be delivered.

The loss of the equipment in Erie is part of a larger purge of hundreds of sorting machines at Postal Service processing facilities across the country.

The shuttering of machines along with several other changes to the agency come amid the coronavirus pandemic, which led to a $2.2 billion loss for the Postal Service in the three-month period ending June 30, and just weeks before Americans are expected to cast millions of ballots by mail in the Nov. 3 presidential election.

Naddia Dhalai, a strategic communication specialist for the Postal Service, told the Erie Times-News in an email that the agency routinely moves equipment to match changing mail and package volumes.

"Package volume is up, but mail volume continues to decline," Dhalai said. "Adapting our processing infrastructure to the current volumes will ensure more efficient, cost-effective operations and better service for our customers."

However, Joe Szocki, president of Local 269 of the American Postal Workers Union, which represents 140 Postal Service employees in the Erie area, believes the changes being implemented by new Postmaster General Louis DeJoy will slow mail delivery, especially as volume returns to normal. Szocki noted that DeJoy is a Republican mega-donor who gave heavily to President Donald Trump's campaign.

"The knee-jerk reaction to eliminate the machines is because of the reduction in the volume because of the pandemic," Szocki said. "Once we go back to a new normal, the volumes reasonably are going to come back. Erie's not going to be able to handle the influx of the mail.

"The new postmaster general," he continued, "with his smoke and mirrors … is causing more confusion than progress to fix" the real problems facing the Postal Service.

Good morning Manhattan pic.twitter.com/mXUF45IBfC

— Azi™ (@Azi) August 14, 2020

Ok, here in Seattle, the mailboxes are still in place, but there are now LOCKS on them! You can't put your mail in them anymore! WTF? pic.twitter.com/UhgBI3hUem

— Jan Jewell (@jewell_jan) August 15, 2020

The choice is between someone who is destroying the USPS to win the election and someone who could never imagine doing that.

Photo taken in Wisconsin. This is happening right before our eyes. They are sabotaging USPS to sabotage vote by mail. This is massive voter suppression and part of their plan to steal the election. pic.twitter.com/QXLWGIHTrz

— Thomas Kennedy (@tomaskenn) August 15, 2020

— The Lincoln Project (@ProjectLincoln) August 16, 2020

CNN just reported that 95% of the postal sorting machines were due to be removed by today, so Meadows' comment that "no more machines will be removed" is total bs. 95% of them are already gone. https://t.co/HZvK6QDXjR

— John Aravosis ???????? (@aravosis) August 16, 2020

Put them back. https://t.co/MBAcFZEMr6

— Brian Young (@BrianYoung) August 16, 2020

Junking expensive mail sorting machinery peak Trump. https://t.co/vVOCiNA8sf

— Barbara Malmet (@B52Malmet) August 16, 2020

Pelosi says she's also calling on Democrats to appear publicly at a post office in their districts on Tuesday

— Josh Lederman (@JoshNBCNews) August 16, 2020

Member of Congress characterizes as "pure thievery" the removal of a Baltimore neighborhood's mailbox. "They don't belong to the post office. They belong to the government of the United States, and there's a process." https://t.co/YUjPLVCkNq

— David Beard (@dabeard) August 16, 2020

Dear Sunday show producers,

Stop having your hosts ask Republicans about post office tampering like it's only an allegation.

My feed and other feeds are filled with PHOTOGRAPHIC EVIDENCE that Trump/DeJoy and the other Republican turds are doing AND HAVE DONE.

SHOW THE PHOTOS! pic.twitter.com/rCrTgzYNtJ

— Don Winslow (@donwinslow) August 16, 2020

I thought they stopped paying for overtime work? https://t.co/6CqvmGnoTS

— Tim O'Brien (@TimOBrien) August 16, 2020

The Borowitz Report: William Barr acknowledged that lifting mailboxes was "probably a two-man job," and said that next time he would get Mike Pence to help. https://t.co/187yuNv7qF

— The New Yorker (@NewYorker) August 16, 2020

Illustration 96769469 © Tomasz Guzowski – Dreamstime.com
Joe Gandelman is a former fulltime journalist who freelanced in India, Spain, Bangladesh and Cypress writing for publications such as the Christian Science Monitor and Newsweek. He also did radio reports from Madrid for NPR's All Things Considered. He has worked on two U.S. newspapers and quit the news biz in 1990 to go into entertainment. He also has written for The Week and several online publications, did a column for Cagle Cartoons Syndicate and has appeared on CNN.