Trump White House's political debasement continues unabated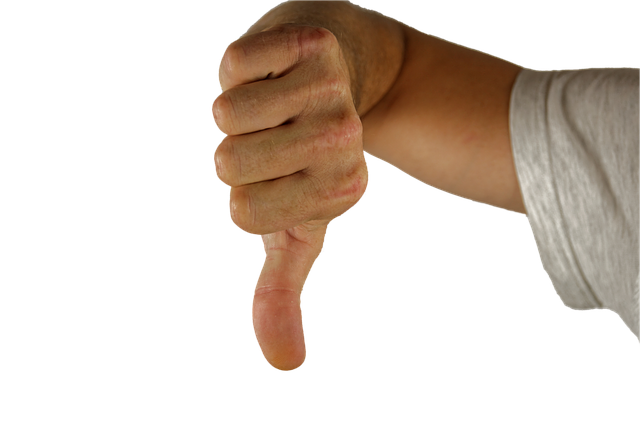 Just when you think there's a new bottom, some comment comes out intentionally or leaks out from the Trump administration that sets a new low standard for the nose-diving decline of our political "discussion" and the articulation of political differences. The Washington Post's Aaron Blake perfectly describes it:
The White House probably thinks it cannot punish Kelly Sadler for her awful comment about John McCain because President Trump has also said nasty things about McCain. It may worry that showing her the door would set a troubling precedent for a president who may one day cross a very similar line.

Welcome to the ongoing degradation of our political discourse. Destination: No end in sight.
And it's not only that. George W. Bush talked about "compassionate conservatism" as an early goal of his administration. It now seems the race is on in the Trump administration to see who can best symbolize cruel conservatism in many policies. And what could be more contemptible than saying that about a political opponent? (Don't give me the digested and discarded bull dinner about it just being a joke; jokes can reflect a mindset and assume that the punch line hits a shared assumption). MORE:
One mainstay of the Trump era is reporters are constantly wary of overselling the salience of the political moment. We have seen Trump cross so many established lines of acceptable political behavior and rhetoric, and the outrage cycle can feel futile and even perfunctory. Whether it is Trump's goal to bulldoze our political norms or not, it is happening with an almost unflinching steadiness.

It is worth recording just where we are when key thresholds are crossed. What happened this week is worse than most anything we have seen — worse even, I would argue, than Trump questioning McCain's war hero status. What's more, the White House is trying to simply brush it under the rug, which means the bulldozer is pressing forward.
Indeed, while White House spokesperson Sarah Sanders made it clear to reporters that Sadler's joke was not funny and inappropriate — it probably guarantees Sadler can one day become a Fox News contributor, get her own conservative talk show, or win a primary in some pro-Trump districts — the bulk of the anger at the White House was over the leak of the comment, not the comment itself — and one administration staffer made it clear sided with Sadler. MORE:
Sadler reportedly said of McCain's opposition to Gina Haspel's nomination to be CIA director, "It doesn't matter; he's dying anyway." The White House's response Friday was not to distance itself from the comment about the brain cancer-stricken Arizona senator, but to no-comment. White House press secretary Sarah Huckabee Sanders said Sadler is still employed but declined to go any further. "I'm not going to validate a leak one way or another out of an internal staff meeting," she said.

…There is apparently a sense that Sadler made the comment jokingly — perhaps it was crass rather than plainly awful. That may be the more charitable explanation, but it does not do much to mitigate the awfulness of the comment. She would still be having a laugh at the expense of the seriously ill senator. Whoever heard it clearly thought it was bad enough to leak it to journalists and air it publicly.
But lest you think the degradation of our political discourse and vulgarization of it is only on one side (uh, oh, here come the false equivalency police) a Democrat is in his own different way contributing to our transition from sensible politics to septic tank politics:
A Democratic congressional candidate is out with a new TV ad using far more explicit language than the usual political spot.

"Fuck the NRA," Pat Davis says in the 15-second ad. "Their pro-gun policies have resulted in dead children, dead mothers and dead fathers."
Davis is an Albuquerque city council member running for the Democratic nomination in New Mexico's 1st Congressional District, and his provocative spot is an attempt to distinguish himself in his crowded primary. It's a six-way contest, with no clear frontrunner. Deb Haaland ? who would be the first Native American woman elected to Congress ? and former U.S. attorney Damon Martinez are attracting a fair amount of national attention, while Antoinette Sedillo Lopez is leading the field in fundraising and cash on hand.

Davis' ad ran around 12:30 p.m. local time on KRQE, the local CBS affiliate in Albuquerque. The station's general manager, Bill Anderson, explained that the ad would run with the profanity because the station is not allowed to censor political spots. But the station also planned to run a warning beforehand.
Why did Davis have to say it that way?
Because he can.
The more shocking, the more emotion, the better, is clearly how he perceives it.
The same argument could be made without breaking yet another norm of our politics. Sadler and Davis' comments aren't the same thing. But they are reflections of the degradation of American politics.
When Ted Kennedy was dying prominent Republicans didn't literally dance on his grave before he died. And when Ronald Reagan made a strong point, or LBJ or JFK or Nixon made a political point, they didn't use street talk that educators try to teach young kids to avoid.
But welcome to the 21st century where our politics, our compassion, and what is tolerated and ignored by each political tribe is trending southward.
Here's our politics in a few seconds:
But that's not quite accurate.
The empty bowl doesn't show what should be in there that is a metaphor for the kind of political discussion and compassion that is unfolding before our eyes.