Trump and Clinton take four out of five states but it ain't over (ROUNDUP) Final Update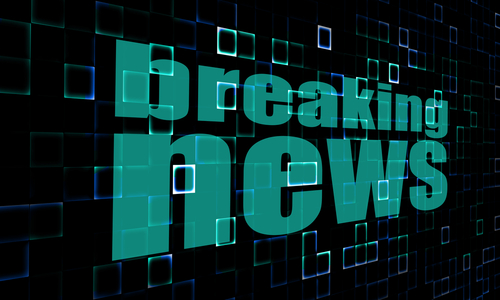 In the end, there was no formal knock out, even though both parties' two front-runners largely prevailed. At this writing both Republican showman/businessman Donald Trump and Democrat former Secretary of State Hillary Clinton took four out of five states. But there are already rumblings in the GOP that it ain't over yet (House Speaker Paul Ryan now won't categorically rule out accepting the Republican Presidential nomination). And Vermont Sen. Bernie Sanders' dedicated supporters and Sanders' himself clearly intend to go all the way to the convention, and Sanders will have the big bucks to do so.
Here's a roundup of some mainstream media and new media reaction to tonight's multi-state voting. These are excerpts so make sure to go to the links to read each post or article in full.
University of Virginia's Larry Sabato, one of the most serious and accurate political analysts, on Trump's wins and the GOP race:
Donald Trump could have generated unstoppable momentum had he won both Ohio and Florida. But now it's clear to everyone that this will go right through June 7, the end of the Republican primary season.

Most observers appear to think that the Republicans are headed for a contested convention now, because with Kasich's win in Ohio, Donald Trump probably cannot get to the magic number of 1,237 delegates. However, there are 19 states to go, so this conclusion may be premature. Additionally — and this is being ignored by many — there will be 40 days between the end of the Republican primaries on June 7 and the start of the GOP convention. This is plenty of time for intense negotiations between and among the campaigns, facilitated by others within the party. Do not underestimate the possibility that a ticket can be agreed upon before the gavel brings the convention to order. In addition, if Trump has hundreds more delegates than the runner-up (almost certainly, Cruz) and he is over 1,000 delegates, it will be exceedingly difficult to deny him the nomination. In fact, to do so would be to guarantee a meltdown of historic proportions in Cleveland.

Lost in John Kasich's victory in Ohio was that Trump largely did well outside the Buckeye State. He romped in Florida and captured its 99 delegates. He won North Carolina by a few points over Ted Cruz, so he padded his delegate lead by a few there. Trump also apparently won Missouri, and he is on track to get the lion's share of delegates from Illinois.

So Trump did well — except in Ohio, where Kasich scored a roughly 10-point win.

Kasich did an impressive job of building on Mitt Romney's Ohio victory from four years ago, capturing the three big urban counties and adding to them by outperforming Romney in several places, including the Northwest. Trump's strongest support was largely confined to Ohio's Appalachian counties, which bodes well for Trump in some upcoming races, such as the western part of Pennsylvania and also West Virginia.

The Ohio governor has made it further than many thought, combining skill and more than a little luck to become one to the final three contenders. However, he is obviously the weakest of the final troika in terms of delegates, national name ID, and support. Additionally, Kasich doesn't have any credible path to 1,237 delegates. However, even he has seemed to admit recently that his goal is to make it to the convention in Cleveland. If he does, then perhaps anything could happen — though imagining Kasich becoming the nominee takes the imagination of a novelist.

One does wonder whether Kasich has the organizational wherewithal to compete with Trump and Cruz. He has performed poorly in most states so far, and there is even some question about whether he will make the ballot in Pennsylvania, the state where he was born. The Keystone State would be critical to any breakthrough for Kasich.

However, if the race does go to the convention, Kasich will be a significant reason why.
Sabato titles his section on Clinton "Clinton rights the ship":
With big wins in Florida, North Carolina, and Ohio, plus apparent victories in Illinois and Missouri, Hillary Clinton got back on track on Tuesday night.

More importantly, Clinton is building a delegate lead that, practically, is insurmountable. In fact, even under impractical circumstances, it's insurmountable.

While we do not have final tallies as of this writing, it appears that Hillary Clinton will have a pledged delegate lead over Bernie Sanders of more than 300 delegates. By the way, that does not include the superdelegates, the party leaders and elected officials who make up about 15% of the delegates and who, at this point, overwhelmingly back Clinton. However, they are free agents until the convention, so they hypothetically could change their minds.

Let's assume a remarkably rosy finish to the nomination season for Sanders and give him 65% of the delegates in every caucus state and 55% in every primary state. That means Sanders winning states like California and New York by 10 percentage points (as well as Maryland, a state with a heavily black electorate that could easily vote like the Clinton-dominating South). So this is very unrealistic, but stick with us.

Under those stipulations, Sanders would net about 250 delegates on Clinton from now through the end of the primary season. Again, her current lead is more than 300, so she would still be ahead, and that doesn't take into account the superdelegates.

The bad news for Clinton is that the South, her area of strength in this race, is now finished voting. Sanders should notch a number of wins in the next few weeks….

….The tricky thing about the Democratic race, as we've consistently said, is that there are legal questions hanging over Clinton's head with regards to her use of private email while secretary of state. Let's also remember that there are probably unsavory details yet to come about the fundraising practices of the Clinton Foundation, and whether Clinton went out of her way as secretary of state to benefit the foundation. Again, we do not know the answers to these questions. But what we do know is that without significant developments in these stories between now and June 14 — the close of the Democratic primary season — Clinton is almost assuredly going to finish well ahead of Sanders in pledged delegates, and it's doubtful that many of the superdelegates will flip to Sanders barring extraordinary but, in the case of Clinton, possible circumstances.

While Clinton is an uneven campaigner and shows some signs of weakness, she remains a very heavy favorite to come out of the nominating season with the requisite number of delegates to be the nominee.
Hillary Clinton swept major primaries in Florida, North Carolina and Ohio on Tuesday, rebounding from her upset loss to Bernie Sanders in Michigan a week earlier and securing a political and psychological victory for her campaign.

The results were a significant setback for Mr. Sanders, who was counting on his fiery arguments against free trade to help him prevail across the industrial Midwest. He spent heavily trying to win Ohio, as well as Tuesday's contests in Illinois and Missouri, but he came away with his presidential bid looking increasingly hopeless, since Mrs. Clinton is far ahead in amassing delegates needed to win the nomination.

Early Wednesday, The Associated Press declared Mrs. Clinton the winner in Illinois, too. Votes were still being counted in Missouri.
The Times notes the contrast in speeches by Clinton and Sanders:

For Mrs. Clinton, Tuesday's double-digit victories netted her so many delegates that her lead over Mr. Sanders is now about three times what Barack Obama's was over her in 2008. On a personal level, too, she and her advisers were reassured that regardless of her Michigan defeat, her political arguments about jobs and the economy had potency in states that will be major battlegrounds in November.

….Mrs. Clinton was bullish and beaming at her victory party in West Palm Beach, Fla., after the first three states were called in her favor..More than in any other primary night speech, Mrs. Clinton aimed her remarks in South Florida at the leading Republican candidate, Donald J. Trump, who boasted of his own victory just miles away.

"When we hear a candidate for president call for rounding up 12 million immigrants, banning all Muslims from entering the United States, when he embraces torture, that doesn't make him strong — it makes him wrong," Mrs. Clinton said, as she called on all Americans to fight against "bluster and bigotry."

Mr. Sanders, speaking at a campaign event in Arizona, which holds its contest next week, stuck to his scathing assessment of the American economic system and promised to overhaul campaign finance rules. He criticized Walmart as not paying living wages, but also repeated his creed against global trade that has particularly hit the Midwestern industrial belt.

…Mr. Sanders also used the evening to criticize Mrs. Clinton for having a "super PAC" and relying on large donations….Ohio was the prize that Mrs. Clinton and Mr. Sanders coveted the most, a bellwether state in American politics that would bestow not only delegates but also a new political story line for the winner: a Clinton comeback or a Sanders surge, given that he was a long-shot there until recently.
This is going to take a while — for Republicans because of math and for Democrats because of message.

Republican Donald Trump and Democrat Hillary Clinton expanded their delegate leads with victories in Tuesday's primaries, making it almost impossible for anybody except them to command the majority of delegates needed to be nominated for president.

But Trump's opponents, bolstered by a victory in Ohio by Gov. John Kasich, hoped to prevent the billionaire businessman from reaching the 1,237 delegates he needs and thus spark the first contested convention since 1976. Clinton's rival, Vermont Sen. Bernie Sanders, who is determined to leave a more liberal imprint on the Democratic Party, seemed unlikely to be deterred anytime soon by delegate math.

That means both contests are likely to continue with some intensity until the final set of primaries June 7 — and for the GOP, perhaps all the way to the Cleveland convention in July.
Expect a long, slog with both parties having unity problems when it's all over:

Among Republicans, Trump won Illinois, North Carolina and Florida, the evening's biggest prize. Florida Sen. Marco Rubio, trailing by double digits in his home state, suspended his campaign and winnowed the GOP field to three.

But Kasich's Ohio victory denied Trump the aura of inevitability he had hoped to claim, even though Kasich couldn't reach a convention majority if he won every delegate still to be chosen. Texas Sen. Ted Cruz would need to win about eight in 10. Trump would need to win about six in 10.

Among Democrats, Clinton won Florida, North Carolina, Illinois and Ohio — particularly important because the Vermont senator couldn't replicate his upset victory last week in Michigan, another big Midwest state. But Sanders' top strategist, Tad Devine, said the race was only at "the halfway point."

Surveys by Edison Research of voters as they left polling places underscored the divisions in each party. Almost half of Clinton's supporters said they would be dissatisfied with Sanders as the nominee; slightly more than half of Sanders' supporters would be dissatisfied with Clinton. Among Republicans, more than a third said they would consider voting for a third-party candidate if Trump was the GOP nominee against Clinton in November.

"This is a very unique set of circumstances on both sides," says David Wasserman, an analyst with the non-partisan Cook Political Report who tracks delegate numbers. "It's likely at this point that nothing will be totally settled until June at the earliest."
New York magazine, in a post that cries out to be read IN FULL, says America dodged a bullet when Marco Rubio's campaign collapsed Tuesday night and he "suspended" his increasingly unpopular campaign. Here a chunk of it:
In the final days of his presidential campaign, Marco Rubio took on a noble, elegiac tone, presenting himself as the opposite of Donald Trump. In his valedictory speech, he presented his defeat as a choice — the former Republican savior was simply too good for this world. Deriding Donald Trump's nasty tone — not by name, of course, being pledged to support the eventual nominee — Rubio declared that he had decided not to take Trump's easy path for moral reasons. "I chose a different route and I'm proud of that… " he said. "That would have been the easiest way to win." This is all revisionist nonsense.
Until the very end, Rubio's response to the rise of Donald Trump was to co-opt him, not to confront him. When Trump proposed ramping up surveillance of mosques, Rubio lurched to his right. "It's not about closing down mosques. It's about closing down any place — whether it's a cafe, a diner, an internet site — any place where radicals are being inspired," he said. "So whatever facility is being used — it's not just a mosque — any facility that's being used to radicalize and inspire attacks against the United States, should be a place that we look at." He indulged dark right-wing fantasies, insisting repeatedly, "Barack Obama has deliberately weakened America" — a right-wing fever dream that made normal compromise impossible. Rubio, breaking from most Republicans, attacked Obama for visiting a mosque.

Rubio could only go so far because only Trump has found a way to break all the norms of American politics at no political cost to himself. Rubio ran a different strategy not for moral reasons but because he thought it would work. His plan was to fashion himself as the front man for the Republican donor class.
AND:
Rubio's conservative admirers bitterly observed that liberals mocked him because they deemed him a potent nominee. This was not wrong. Despite his inability to out-Trump Trump, who has captured his party's id, Rubio has maintained high levels of favorability with moderate voters, especially Latinos. His substantive extremism would have proven a liability in general election campaign, but it was entirely plausible to believe that Rubio could have smuggled his right-wing policies past the electorate by running on cheerful slogans and a winning smile. The potential to do so is why Rubio may well find himself atop his party's ticket in a future election. In the meantime, his failure is a bullet dodged.
The Huffington Post's Jonathan Cohen:
Ohio Gov. John Kasich's big win in his home state keeps him in the Republican race — and puts him in position to contend seriously in states like neighboring Pennsylvania, where he's headed next and where he would appear to be well-positioned to challenge both real estate mogul Donald Trump and Sen. Ted Cruz (R-Texas).

But Kasich has no chance of getting a majority of pledged delegates from the caucuses and primaries, which means his only hope is a contested convention. And it will be difficult for Kasich to walk away from Cleveland with the nomination if, as seems likely, he enters the convention with fewer pledged delegates than either of his rivals. Such is the reality when you don't win your first contest until the primary campaign is two months old — and more than half of the delegates have been awarded.

On Tuesday night there were probably some Republican establishment figures — desperate to stop Trump, highly unenthusiastic about Cruz — wondering why they didn't get behind Kasich some time ago. If so, they have only themselves to blame.

Kasich would appear to be a formidable candidate in the general election. He's highly popular in his home state of Ohio, which happens to be a key swing state. He's also got an easy, natural way with working-class voters — and manages to espouse strongly conservative views in a folksy, unpolished way that connotes authenticity and disarms critics.

But except for some former colleagues in the House of Representatives, where Kasich served before becoming Ohio's governor, even moderates within the GOP establishment were slow to rally behind Kasich — even after it became apparent that neither former Florida Gov. Jeb Bush or Florida Sen. Marco Rubio had a prayer of getting the nomination for themselves.

So what gives?

One possible reason is that Kasich, for all of his conservative positions on issues like abortion and taxes, committed the ultimate act of Republican heresy: He had his state participate in the Affordable Care Act's expansion of Medicaid.
Hillary Clinton was projected to win the Democratic primary in Illinois, declaring her fourth victory of the night, according to multiple outlets. The former secretary narrowly won with nearly 51 percent of the vote compared with rival Bernie Sanders' 49 percent. Clinton also won the Florida, North Carolina, and Ohio Democratic primaries, multiple outlets reported. In the Sunshine State, Clinton walloped rival Bernie Sanders with a 30+ percentage-point lead; and in North Carolina, she handily defeated the self-decribed "democratic socialist" by more than 25 points. In Ohio, Clinton lead by nearly 14 percentage points, with a total of 57 percent.
It's over.

The competitive portion of the Democratic nomination for 2016 has been decided. Hillary Clinton won.

I got to cast my vote for Sanders, so I don't have any regrets. No Sanders supporter should have any regrets, either — whether they've cast their vote for him already, or not.

No one who is for Sanders, but hasn't gotten to vote for him yet, should vote for Clinton in their primary. Keep voting for Sanders.

But if you've already voted for Sanders, push for future primary and caucus voters to vote for Sanders but don't try to drag Clinton down, nationally. She is the nominee, now.

The competition for the nomination is over.

The conversation continues.
The National Review's David French says conservatives must keep fighting Trump:
There is no sugar-coating tonight's results. Even the one, small bright spot — John Kasich denying Donald Trump Ohio's delegates — may end up presenting the conservative movement with a classic case of winning a battle but losing the war. Kasich is going to soldier on, doing his dead-level-best to sail into the convention as some sort of kingmaker/power-broker. In the meantime, however, he'll split the anti-Trump vote even further, allowing Trump to continue to win contest after contest with a plurality of voters. It's self-serving, it's vain, and it's Kasich. And while I like and respect Marco Rubio, his futile decision to stay in the race to swing for the fences in Florida certainly cost Ted Cruz victories in both North Carolina and Missouri (at least if Trump's narrow lead in Missouri holds overnight). Any normal race would be over. But this is not a normal election. We've gone from a race where the political wing of the conservative movement is at stake, to a contest where America finds itself teetering on the edge of political violence not seen since 1968. In such circumstances, patriots simply do not give up, and they especially don't give up while there are still glimmers of hope. Trump is presently not on pace to accumulate a majority of delegates before the GOP convention, and he will face one — and perhaps two — losses next week in the Utah caucuses and the Arizona primaries. Mormon Utah will obliterate Trump (serving a heaping helping of humble pie to squishy Evangelicals), and Cruz should be competitive in Arizona. Any victory going forward will increase the chances of a contested convention. The only defeat that #NeverTrump should acknowledge is final defeat in November, and even then conservatives should immediately plot their comeback.
The Weekly Standard's Fred Barnes:
That leaves Trump, the populist, and Cruz, who calls himself the only "true conservative," as the only contenders in the race. And with them comes the biggest problem Republicans face in 2016: winning the general election against Hillary Clinton, now all but sure to win the Democratic nomination.

Against her, Rubio or Kasich are stronger candidates or at least appear to be at the moment. They could capture the political center by doing well among Hispanics and suburban women voters, two enormously important voting blocs. They could beat Clinton. But Rubio is gone, Kasich nearly so.

For Trump and Cruz, beating Clinton would be a struggle and for good reason. Trump's negatives are sky high and Democrats would exploit all of them. Cruz seems to think he can win by bringing more conservative voters out of the woodwork. He can't. Both would start from far behind among Hispanics and suburban women.

After winning Tuesday's primaries in Florida, Illinois, North Carolina, and leading by a hair in Missouri, Trump's path to the nomination is clear. Losing 4-to-0 to Trump yesterday puts Cruz in a deep hole. The best he can do now is simply keep Trump from acquiring a majority of the delegates to the GOP convention in July in Cleveland. And he'll have to step up his game to achieve even that.

There's another problem. If Trump is the nominee, a chunk of Republican voters may take a hike. Some may vote for Clinton, others for a third party conservative candidate. A wave of Republican defections would lead to Clinton's election.
The Nation (which has formally endorsed Sanders):
Trump and Clinton had terrific nights, winning most of the contests on their respective sides of the ballots. Clinton won big in Florida, North Carolina and Ohio, pulled narrowly ahead in her native Illinois and was essentially tied with Sanders in Missouri — with 49.6 percent for Clinton to 49.4 for Sanders. Trump did just about as well, winning with ease in Florida, Illinois and North Carolina, essentially tying in Missouri (with Texas Senator Ted Cruz) and losing to Governor John Kasich in Ohio.

But, while it is easier now to speculate about a Clinton-Trump contest, that race is not yet a set-in-stone certainty. The GOP establishment is still trying to trip up Trump and the Democratic base is still making things hard for Clinton.

Translation: The 2016 primaries and caucuses on both sides of the partisan aisle have clear front runners. But the races are ongoing. Republicans understand this; and there is still a good deal of talk about how best to prevent a Trump takeover. Democrats should also understand this; as the majority of the delegates who will decide the identity of the party's nominee have yet to be chosen.

"Tomorrow, the political establishment will say once again that Bernie can't win. That's nothing new. They've been singing that tune since before the primary even started. But every single week, Bernie's support gets stronger and stronger. Tonight, Bernie's North Carolina performance was 15 points better than his South Carolina performance last month, and 5 points better than his Virginia performance two weeks ago," said Dan Cantor, the national director of the Working Families Party, which backs Sanders. "This is a close race, and it will be contested in every state. The fact of the matter is that the first half of the primary schedule favored Clinton. The second half will favor Bernie. The only question is whether it will be enough. We intend to do everything we can to make sure it is."
Early on in the 2016 presidential election when more than a dozen GOP candidates were in the race for the White House, nationally syndicated Salem radio host Hugh Hewitt predicted a nominee wouldn't be crowned during the primary process, but instead at an open convention.

Tonight, with Trump's win in Florida and Kasich's win in Ohio, math makes it impossible for the remaining three candidates to secure the 1237 delegates needed to be crowned the nominee. The Republican Party is headed to an open convention in Cleveland.
A CROSS SECTION OF TWEETS:

When @Tedcruz says there are only two candidates left who can win the @GOP nomination, he is half right.

— David Axelrod (@davidaxelrod) March 16, 2016
If Sanders loses IL I am officially endorsing write-in candidate George W. Bush for the general election

— the good posts guy (@Lowenaffchen) March 16, 2016
Haven't heard a concession speech yet from Sanders. Poor form, old chap, poor form! https://t.co/JnpZmCZeM6

— Lee in Iowa (@Lee_in_Iowa) March 16, 2016
1,237 needed to lock Rep nomination.
Current update MO (52) outstanding
Trump 621
Cruz 396
Kasich 138
1134 remaining

— CatoTheYounger (@catoletters) March 16, 2016
Hillary Clinton's victory speech sends a clear message to Donald Trump: Bring it on https://t.co/Y3Gm3bwKKy pic.twitter.com/Ljm4qf8xQl

— CNN Politics (@CNNPolitics) March 16, 2016