Trump is now the Klan candidate: Refuses to disavow David Duke support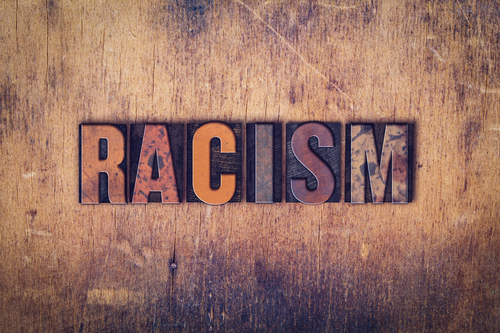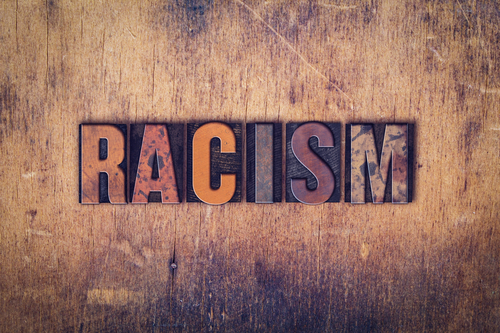 You can now say that when it comes to what Donald Trump is offering the United States, sheet happens.
Republican Presidential front runner Donald Trump — who is quickly becoming the face of a hostile take-over and rebranding of the Republican Party- today repeatedly refused THREE TIMES to disavow the support of former Ku Klux Klan Wizard and white nationalist who last week urged his followers to work for and support Trump. Trump had rejected Duke's support before — but not this time:
Donald Trump wouldn't disavow former Ku Klux Klan grand wizard David Duke's support for his presidential bid, saying Sunday that he knows nothing about the white supremacist leader.

"Just so you understand, I don't know anything about David Duke, OK?" Trump told CNN's Jake Tapper on "State of the Union."

Trump was pressed three times on whether he'd distance himself from the Ku Klux Klan — but never mentioned the group in his answers.

"I don't know anything about what you're even talking about with white supremacy or white supremacists," he said. "So I don't know. I don't know — did he endorse me, or what's going on? Because I know nothing about David Duke; I know nothing about white supremacists."
If you believe that, you'll believe Trump University was an Ivy League school that now has its graduates making millions of dollars in business and has a four year waiting list.
Trump's transparentREFUSAL to disavow the support of groups that hate African Americans, Jews and Latinos means a)he's actively counting on this vote as part of his coalition b)he and the Republican Party that will eventually support and enable him run the risk of turning these groups against him and his party.
"I'm just supporting my party because I hate the Democrats" in the case of a Presidential candidate who refuses to reject a symbol of racism in the U.S. is as unacceptable a response as "I was just following orders" was in a certain German city with a high profile legal case against a certain dictatorial regime.
Trump is already facing call outs over Duke's endorsement:
The Anti-Defamation League had called on Trump to repudiate the support of Duke, the former grand wizard of the Ku Klux Klan, and other white supremacist groups.
And – once again, such as in his explanation of why he can't release his tax returns — Trump has been caught being truth challenged.
Despite what he said Sunday, Trump apparently did know Duke in 2000 — citing him, as well as Pat Buchanan and Lenora Fulani — in a statement explaining why he had decided to end his brief flirtation with a Reform Party presidential campaign.

"The Reform Party now includes a Klansman, Mr. Duke, a neo-Nazi, Mr. Buchanan, and a communist, Ms. Fulani. This is not company I wish to keep," Trump said in a statement reported then by The New York Times.
But Times have changed, and so principles can be tossed out the window in the quest for power. Who cares if its support coming from racism — the kind that can lead to beatings and even killings?
And Trumps explanation today was also (ahem) at variance with the facts given what he said two days ago:
He had also indicated he knew of Duke on Friday, when he was asked similar questions and said: "David Duke endorsed me? OK, all right. I disavow, OK?"

Sunday, though, asked if he'd broadly distance himself from Duke and white supremacists, Trump demurred, saying he knew nothing about their support for his bid for the Republican presidential nomination.

"I have to look at the group. I mean, I don't know what group you're talking about," Trump said. "You wouldn't want me to condemn a group that I know nothing about. I'd have to look. If you would send me a list of the groups, I will do research on them and certainly I would disavow if I thought there was something wrong. You may have groups in there that are totally fine — it would be very unfair. So give me a list of the groups and I'll let you know."

Tapper responded: "OK. I'm just talking about David Duke and the Ku Klux Klan here, but –"

And Trump said: "Honestly, I don't know David Duke. I don't believe I've ever met him. I'm pretty sure I didn't meet him. And I just don't know anything about him."
And, hey, here's a coincidence, to be sure:
Trump's comments came two days before 12 states — largely Southern — vote on Super Tuesday. If he defeats Texas Sen. Ted Cruz and Florida Sen. Marco Rubio in most or all of those states, Trump could become a near-lock for the Republican nomination.
Once again Trump has lowered the bar on the quality of our politics and the concept that the United States should be the U–n-i-t-e-d states, not a collection of groups put together to be able to dominate and demonizes others.'
If year hear a rumbling, its Abraham Lincoln, Teddy Roosevelt, Dwight Eisenhower, Ronald Reagan and many responsible, thoughtful Republican Presidents rolling over in their graves.
They're probably using a Jewish phrase: "Oy vey…"
The bottom line?
Who needs "dog whistles" in politics anymore?
Now its just good, old fashioned whistles
The kind every one can hear, and easily discern.
All of which does bring up with The Huffington Post's Editor Arianna Huffington now puts under all posts on Trump on her website, which seemed a bit strong when it was first put up but becomes truer every day:
Editor's Note: Donald Trump is a serial liar, rampant xenophobe, racist, misogynist, birther and bully who has repeatedly pledged to ban all Muslims — 1.6 billion members of an entire religion — from entering the U.S.
UPDATE: Trump apparently now knows his response told some voters volumes about where he stands. So he's edging towards damage control and just put up this tweet:

As I stated at the press conference on Friday regarding David Duke- I disavow. pic.twitter.com/OIXFKPUlz2
— Donald J. Trump (@realDonaldTrump) February 28, 2016
A cross section of non-Trump tweets:
Here's the video of Trump declining to denounce the KKK https://t.co/cyEOJM7MWW

— Zeke Miller (@ZekeJMiller) February 28, 2016
I get it, Trump supporters. Your guy believed in crazy things back in 2000, like reproductive rights were good and David Duke was bad.

— LOLGOP (@LOLGOP) February 28, 2016
Christie now a key chess piece in exposing Trump. Camps should now push Christie to agree w/ or disavow Trump statements on Duke/KKK 1/2

— Kevin Madden (@KevinMaddenDC) February 28, 2016
Trump plays dumb on David Duke's history of white supremacy. Here's proof he's lying. https://t.co/zM9KGbIiUf pic.twitter.com/n17cbs7MPa

— ThinkProgress (@thinkprogress) February 28, 2016
dear @realDonaldTrump the right answer is "no, i do not want the support of white supremacists and the kkk"https://t.co/lgGH75ns6R

— Oliver Willis (@owillis) February 28, 2016
Trump won't condemn David Duke. Tell me again about your scenario where he wins 20% of the black vote in November? https://t.co/VlVQkDHgM4

— Megan McArdle (@asymmetricinfo) February 28, 2016
It's hilarious that Donald Trump is treating David Duke like Republicans treat climate change. "Let's just wait until all the facts are in!"

— Earnest Pettie (@earnestp) February 28, 2016
Donald Trump born in 1946 doesn't know who the KKK is – He refuses to disavow David Duke's endorsement & Black Republicans support him #smh

— KissThis (@SkyNebulaWmn) February 28, 2016
Texas Republicans, hook a sister up, man: on Tuesday, PLEASE don't vote for the candidate endorsed by David Duke and the KKK. PLEASE.

— Karen Walrond (@Chookooloonks) February 28, 2016
< ?center>

@sarahkendzior "Mainstream" and "moderate" Republicans are backing the same guy as David Duke. This is where we're at…

— BKFeelsTheBern (@BKFeelsTheBern) February 26, 2016
Wake up Republicans or kiss your party goodbye. David Duke of KKK infamy endorses Trump.

— Katherine Morrison (@kmorrison) February 25, 2016
As a Trump supporter, I don't care about David Duke! Build a wall, fix the VA, address $19 trillion debt run up by traitor Democrats & GOP!

— USA Made Mcconaghy (@YourAmericaHero) February 28, 2016
David Duke is payed off by Democrats, there's never been a Republican who's been pro duke ever. https://t.co/BLbBG5pt9d

— MattFromTexas2016 (@MattFromTexas31) February 28, 2016