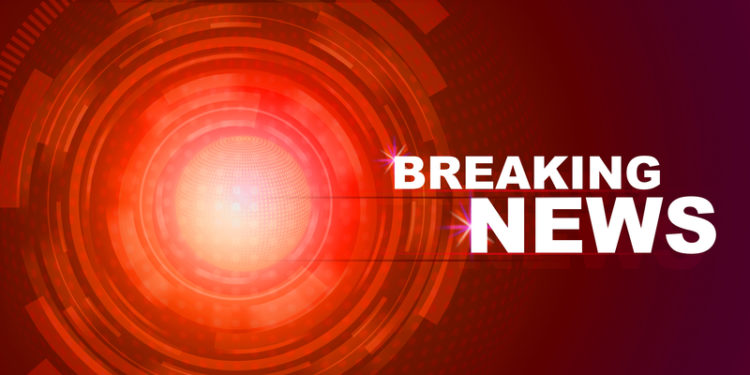 To paraphrase singer Britney Spears: Oops, he did it again. Former President Donald Trump says he'll be arrested on Tuesday in the Stormy Daniels hush money case and has called for protests, which some liken to his protest calls that sparked the January 6 coup attempt.
His comments came in two posts on his TruthSocial platform, written entirely in capital letters:
OUR NATION IS NOW THIRD WORLD & DYING. THE AMERICAN DREAM IS DEAD! THE RADICAL LEFT ANARCHISTS HAVE STOLLEN OUR PRESIDENTIAL ELECTION, AND WITH IT, THE HEART OF OUR OUR COUNTRY. AMERICAN PATRIOTS ARE BEING ARRESTED & HELD IN CAPTIVITY LIKE ANIMALS, WHILE CRIMINALS & LEFTIST THUGS ARE ALLOWED TO ROAM THE STREETS, KILLING & BURNING WITH NO RETRIBUTION. MILLIONS ARE FLOODING THROUGH OUR OPEN BOARDERS, MANY FROM PRISONS & MENTAL INSTITUTIONS. CRIME & INFLATION ARE DESTROYING OUR VERY WAY OF LIFE…
And:
Page 2: NOW ILLEGAL LEAKS FROM A CORRUPT & HIGHLY POLITICAL MANHATTAN DISTRICT ATTORNEYS OFFICE, WHICH HAS ALLOWED NEW RECORDS TO BE SET IN VIOLENT CRIME & WHOSE LEADER IS FUNDED BY GEORGE SOROS, INDICATE THAT, WITH NO CRIME BEING ABLE TO BE PROVEN, & BASED ON AN OLD & FULLY DEBUNKED (BY NUMEROUS OTHER PROSECUTORS!) FAIRYTALE, THE FAR & AWAY LEADING REPUBLICAN CANDIDATE & FORMER PRESIDENT OF THE UNITED STATES OF AMERICA, WILL BE ARRESTED ON TUESDAY OF NEXT WEEK. PROTEST, TAKE OUR NATION BACK!
The New York Times adds this background:
Mr. Trump, who faced his first criminal investigation in the late 1970s, has been deeply anxious about the prospect of being arrested, which is expected to include being fingerprinted, one of the people close to him said. When the Trump Organization's former chief financial officer, Allen H. Weisselberg, was arrested in 2021, Mr. Trump watched in horror as television coverage showed Mr. Weisselberg flanked by officers in the courthouse and said he couldn't believe what was being done to him.

The call for protests echoed Mr. Trump's call to his supporters, in the waning days of his presidency, to join him for a rally in Washington on Jan. 6, 2021, the day President Biden's win was to be certified by a congressional approval of the electoral college votes. At that rally, at the Ellipse near the White House, Mr. Trump then told supporters to march to the Capitol, where the certification was taking place.

Mr. Trump's post urging his supporters to "PROTEST, TAKE OUR NATION BACK!" carried unmistakable echoes of the incendiary messages he posted online in the weeks before the attack on the Capitol. In the most notorious of those messages, he announced on Twitter that he would hold a rally in Washington on Jan. 6, 2021. "Be there," he told his millions of followers, "will be wild."

Investigators later determined that far-right extremist groups as well as ordinary Trump supporters read that tweet — posted on Dec. 19, 2020 — as a clear-cut invitation and almost immediately sprang into action, acquiring protective gear, setting up encrypted communications channels and, in one case, preparing heavily armed "quick reaction forces" to be staged outside of Washington for the event.
Some analysts have been predicting for months that if Trump were to be indicted he'd call for protests for a)people to protest against him c)to intimidate other entities that might consider indicting and trying him.
A flurry of news reports Friday evening said Bragg asked law enforcement authorities in New York City to begin discussions about the security issues and logistics involved in responding to a potential indictment of Trump there. It's unclear whether the potential criminal charge would result in Trump being arrested at his new home in Florida, but one of Trump's attorneys, Joseph Tacopina, has said Trump would turn himself in to face the charges in Manhattan if a grand jury returns an indictment in the coming days.

But Trump's new call for supporters to "take our nation back" is indicative of the type of civil unrest he could unleash if he faces charges. His description of his anticipated arrest followed a lengthy, rambling thread in which he claimed "The American Dream is dead" and falsely asserted the 2020 election was stolen from him. The rhetoric is similar to his remarks on Jan. 6, 2021, when he urged supporters to "fight like hell" to prevent Joe Biden from taking office.
Looks as if there will be a lot of ketchup on the wall this weekend.

— Michael Beschloss (@BeschlossDC) March 18, 2023
He wants violence. There is no gray area here. https://t.co/4PBJS7MC51

— Michael Freeman (@michaelpfreeman) March 18, 2023
Deep State all the way https://t.co/zbWFtHo4l2

— Reed Galen (@reedgalen) March 18, 2023
Trump's all-caps call to "TAKE OUR NATION BACK" feels very similar to his incitement of violence for January 6.

— MeidasTouch (@MeidasTouch) March 18, 2023
Protests indeed.

"Hey, hey, Donald J! How many felonies did you commit today!" https://t.co/e6bOmIPmRT

— George Conway? (@gtconway3d) March 18, 2023
It's the January 6 playbook all over again. https://t.co/e6bOmIPmRT

— George Conway? (@gtconway3d) March 18, 2023
Donald Trump is soon going to be indicted in New York for the very simple reason that *you* would be indicted 100 times out of 100 if you had done what he did. Anyone trying to make this more complicated than that is trying to sell you something extremely dishonest and dangerous.

— Seth Abramson (@SethAbramson) March 18, 2023
The coup-attempting former president says he will be arrested Tuesday. Not for the coup attempt, but for falsifying business records to hide hush money to a porn star.

Reminder that he began inciting civil unrest if prosecutors came after him more than a year ago. pic.twitter.com/hSDakynr5H

— S.V. Dáte (@svdate) March 18, 2023
I wonder what he means by, "PROTEST, TAKE OUR NATION BACK!" pic.twitter.com/j6jitIrIbO

— Ron Filipkowski ?? (@RonFilipkowski) March 18, 2023
In other words, 'Come to Manhattan for my arraignment. Will be wild!' It's time for this sad little man to be tried in every jurisdiction in which he committed crimes. pic.twitter.com/wJfxslKZT4

— Glenn Kirschner (@glennkirschner2) March 18, 2023
Trump: "If they could do this to me, they could do this to anyone!"

Yeah, that's kinda the point. It's called equal treatment under the law.

— MeidasTouch (@MeidasTouch) March 18, 2023

Photo 186078743 / Breaking News © Prostockstudio | Dreamstime.com
Joe Gandelman is a former fulltime journalist who freelanced in India, Spain, Bangladesh and Cypress writing for publications such as the Christian Science Monitor and Newsweek. He also did radio reports from Madrid for NPR's All Things Considered. He has worked on two U.S. newspapers and quit the news biz in 1990 to go into entertainment. He also has written for The Week and several online publications, did a column for Cagle Cartoons Syndicate and has appeared on CNN.