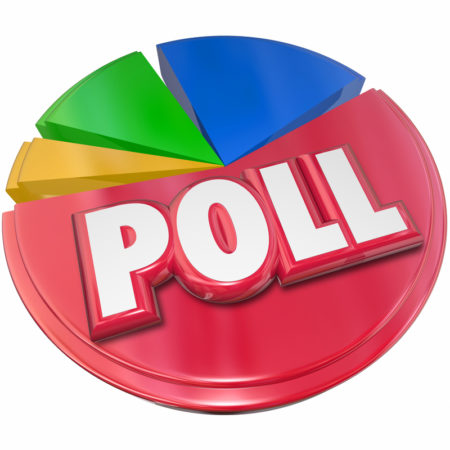 President Donald Trump will go down in history as the only president to be impeached twice. Now here's another one for the history books: he is the most unpopular President Gallup has ever polled:
As President Donald Trump prepares to leave the White House, 34% of Americans approve of the job he is doing as president, the worst evaluation of his presidency. His 41% average approval rating throughout his presidency is four points lower than for any of his predecessors in Gallup's polling era. Trump's ratings showed a record 81-percentage-point average gap between Republicans and Democrats — 11 points wider than the prior record.

The 34% job approval rating for Trump in Gallup's Jan. 4-15 poll is one point lower than his prior lowest single rating, registered on several occasions in late 2017. The first of these came in August 2017, as Trump was facing intense criticism over his unvarnished threats against North Korean aggression and his response to deadly violence by a white nationalist at a protest in Charlottesville, Virginia.

Between October and December of that year, his approval fell to 35% on three separate occasions as Justice Department officials charged several of Trump's 2016 campaign figures with crimes in the Russia investigation, including former Trump National Security Adviser Michael Flynn, who pleaded guilty to lying to officials in the investigation in December 2017.

Trump's approval high point was 49%, achieved on several occasions in early 2020 spanning the time between the Senate trial in his first impeachment and the initial stages of the coronavirus pandemic, when Americans were giving him high marks for his response to it.

His support fell below 40% in two June 2020 polls amid racial justice protests in response to the death of George Floyd at the hands of police and growing displeasure with his handling of the pandemic. By the time of the 2020 election in which he sought a second term, his support had recovered somewhat, and 46% approved of the job Trump was doing.
And:
Trump is the only president not to register a 50% job approval rating at any point in his presidency since Gallup began measuring presidential job approval in 1938. Likewise, he is the only president who did not have a honeymoon period of above-average ratings upon taking office. His initial 45% job approval rating proved to be his high point for his first year as president.
Trump's unpopularity is not breaking news. Joe Biden beat him by over seven million votes in November, largely because more Americans turned out to vote against Trump than had turned out to do anything in the nation's history. The more pressing takeaway from the new Gallup release is another record the president set: the 81-percent gap between his average favorability among Republicans (88 percent) and Democrats (7 percent).

This is more than a little concerning. Trump led an inept and deadly handling of a pandemic, trampled the rule of law, engaged in open self-dealing and corruption, lied constantly, and revitalized American ethno-fascism with a steady torrent of racist rhetoric and action. Nearly 9 out of 10 Republicans have looked at that and said, "That's my guy."

It's a problem that, unlike Trump's hold over the nuclear codes, won't go away Wednesday at noon.
Joe Gandelman is a former fulltime journalist who freelanced in India, Spain, Bangladesh and Cypress writing for publications such as the Christian Science Monitor and Newsweek. He also did radio reports from Madrid for NPR's All Things Considered. He has worked on two U.S. newspapers and quit the news biz in 1990 to go into entertainment. He also has written for The Week and several online publications, did a column for Cagle Cartoons Syndicate and has appeared on CNN.