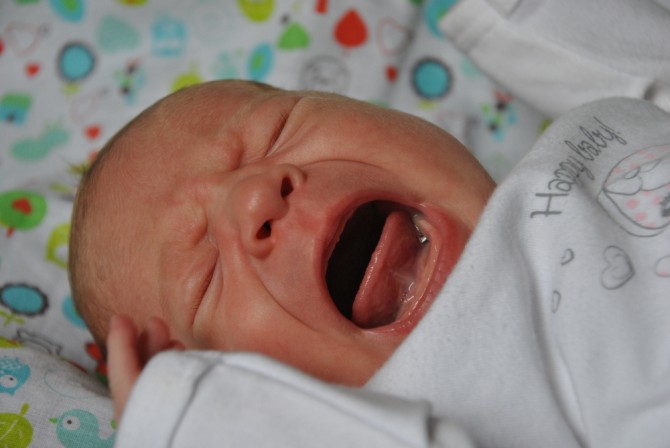 So much for the (slightly) more humble Donald Trump that we saw Monday night when he lost the Republican Iowa caucus vote to Ted Cruz, the darling of many conservatives who seems more like Charles Dickens' Uriah Heep to many other voters. And if there was any semblance of the early election cycle bromance between Cruz and Trump, it's over. Done with. Trump is accusing Cruz of Iowa voter fraud and is threatening to sue. And given Trump's fame for lawsuits, it could well happen — but would fizzle out in court:
In an interview on Boston Herald Radio on Wednesday, Trump criticized the Cruz campaign for spreading a CNN report saying Ben Carson would not travel to New Hampshire and South Carolina after the Iowa caucuses, suggesting Carson was getting out of the race. Cruz apologized to Carson on Tuesday for his campaign not sending out updates that Carson was doing laundry and not dropping out.
"One of the most disgusting things I've ever seen. They said he was quitting the race and to vote for him," said Trump.
Asked if he would sue, Trump said, "I probably will; what he did is unthinkable. He said the man has left the race and he said it during the caucus. And then when the clarification was put out by Ben Carson saying it's untrue, they got the statement and they didn't put it out."
"They apologized after the caucus was over; how does that help?" added Trump.
Trump, echoing accusations he made earlier on Wednesday in a series of tweets, called Cruz's action "total voter fraud."
"It's a total voter fraud when you think of it and he picked up a lot of those votes and that's why the polls were so wrong, because of that," continued Trump. "I couldn't understand why the polls were wrong."
Trump also attacked Cruz for sending out a controversial mailer claiming voters had committed a "voter violation" by not voting.
"I think everybody is…he did another thing which was almost as bad. He put a voter violation certificate. I don't know if you got to see that and it looked just like it was sent by a government. It talked about you're in violation. It says voter violation up top on very official-looking stationery. The way you clear it up is go and vote for Cruz. The whole thing is incredible."
And Trump has some back up on his ire: Ben Carson also denounced Cruz – in a way where he could say he wasn't denouncing Cruz:
During a quickly called press conference at Washington's National Press Club, Carson used Bible verses to raise questions about Ted Cruz's character, in a move seemingly aimed at damaging the Republican front-runner's standing among evangelical voters.
"By their fruit you will know them," said Carson, quoting Matthew 7:20, and clearly referring to Cruz.

"You know people, not by what they say, but what they do. And how their lives are led."

"I hope you will judge all the other people who are running for this position by the same standards. I think if we do that, we are less likely to make a mistake."

Asked whether he was calling Cruz a hypocrite, Carson said, "I didn't say a word about Ted Cruz. What I said is what we need to be able to do is look at a person's life… look at the way a person treats other people, and make a judgment."

Carson later admitted that he had called the press conference to refer to the Cruz campaign's tactics.

Cruz apologized to Carson for the incident and the neurosurgeon said that when they spoke the Texan claimed he knew nothing about what went on. Carson added that he thought the Cruz campaign's tactics cost him a lot of votes in Iowa and implied that Cruz should sack some of his team involved.
More than ever, Trump now sees Cruz as a threat. No, the results in Iowa will not be overturned by a judge. Yes, dirty tricks are not unknown in American politics, and Cruz's response in a press conference again saying it was all a mistake and an unfortunate one is quintessential "plausible deniability." Trump's threat mere got Cruz more ink and broadcast time, since Cruz held a press conference where he suggested Trump is "losing it." CBS Interactive reports:
Ted Cruz on Wednesday said that Donald Trump is "losing it" in the wake of his loss in the Iowa Republican caucus and questioned his fitness to be commander in chief.

"I wake up every day and laugh at the latest thing Donald has tweeted, because he's losing it," Cruz said when a reporter asked whether he found Trump's insults funny. "But we need a commander-in-chief, not a Twitterer-in-chief ."

"We need someone with judgment and the temperament to keep this country safe," Cruz continued. "I don't know anyone who would be comfortable with someone who behaves this way having his finger on the button. We're likely to wake up one day and Donald, if he were president, would have nuked Denmark."
Cruz is now using Trump style zingers. MORE:
Cruz responded by accusing Trump of throwing a "Trumpertantrum" and said his insults were growing increasingly "hysterical."

Cruz also defended his campaign's decision to pass on the news report, which he noted turned out to be true (Carson returned to Florida for "fresh change of clothes" before traveling to D.C. Wednesday). Although Cruz has said his team should have sent a follow-up note clarifying that Carson was not, in fact, dropping out, he also said Wednesday there would be no retributions against any of his staffers for the way they handled the situation.
Trump is using the fact many people — particularly his colleagues in the Republican Senate — don't like Cruz, who is popular with powerful Republican talk show hosts and many conservative purists. On the other hand, by threatening to take a legal action that will never end in success, he risks coming across as a cry baby in a million dollar jet.
Joe Gandelman is a former fulltime journalist who freelanced in India, Spain, Bangladesh and Cypress writing for publications such as the Christian Science Monitor and Newsweek. He also did radio reports from Madrid for NPR's All Things Considered. He has worked on two U.S. newspapers and quit the news biz in 1990 to go into entertainment. He also has written for The Week and several online publications, did a column for Cagle Cartoons Syndicate and has appeared on CNN.