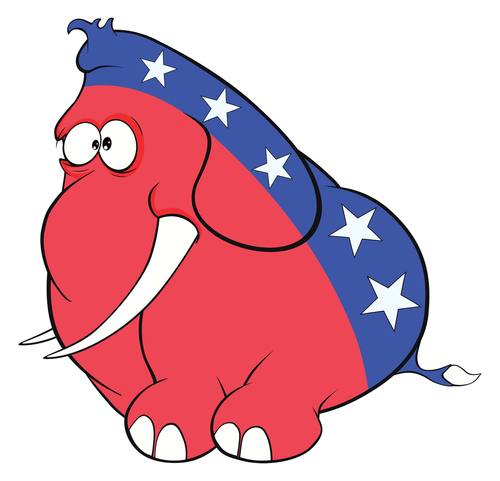 The divisiness of the Trump White House and some of its policies is increasingly beginning to concern the Koch Brothers and their Koch network. CNN reports:
The influential conservative Koch network opened up their summer meeting with an emphasis on bipartisanship while also delivering sharp critiques of President Donald Trump and his administration.

"The divisiveness of this White House is causing long-term damage," said network co-chair Brian Hooks, who also chided elected officials who are "following" his lead.
The Koch network's influence, even among Republicans, has come into question in the conventional-wisdom-shredding era of Trump. The network has during the past year and a half fruitlessly pushed for comprehensive health care and immigration reform; and like other leading conservative groups, the network has been powerless to persuade the President to rethink his strategy on trade generally and tariffs specifically.
The weekend conference comes with fewer than four months until the midterm elections, as the network, led by billionaire Charles Koch, gears up to spend millions to protect Republican majorities in Washington. Yet the networks' leaders did not sound like they were on war footing on Saturday, instead highlighting bipartisan cooperation.
"It is radical, particularly given the divisive climate that we're in right now and how polarized and factionalized the country is in many ways," said James Davis, a spokesperson for the network. "But we want to focus on aggressively finding areas of common interest where we can make progress on some issues, even if we disagree on other issues."
Although the Koch network has not adjusted its spending projections for the midterms, its thematic shift suggests the GOP-aligned group could be contemplating a new power dynamic in Washington and its place in it. Indeed, in spite of significant investments by the Koch network and like-minded groups, Democrats have maintained an advantage in generic polling and appear as well positioned to compete for majorities in Congress now as they did earlier this year.
The Koch network has dabbled in working with and supporting Democrats when their interests have aligned, and the network alarmed some Republicans earlier this year when it funded a digital ad campaign applauding North Dakota Sen. Heidi Heitkamp's support for rolling back bank regulations. Heitkamp is one of the most vulnerable Democratic incumbents this year, and her race could help decide partisan control of the Senate.
AND:
The Koch network has pledged a "multi-year, multi-million dollar" commitment to fighting tariffs and other policies they believe are protectionist. "We see this as a long-term endeavor," said Davis.
Even beyond some glaring policy disagreements, the Koch network has not exactly enjoyed a cozy relationship with Trump, having voiced stark concerns about him during the presidential election and recoiled at his brand of Republicanism. Once Trump won, however, the network resolved to work with him where they could, and following his first year in office, their public view turned rosier. In January, Tim Phillips, the president of the network's political arm, Americans for Prosperity, touted the network's "partnership" with Trump and cheered the administration's work to roll back regulations and nominate conservative judges.
Charles Koch blasts protectionism in a video to be shown at a three-day gathering in Colorado Springshttps://t.co/3mx1efuAxb

— The Wall Street Journal (@WSJ) July 29, 2018
Charles Koch warns that Trump's trade war could be "disastrous" https://t.co/hgaKduBwm8

— Axios (@axios) July 29, 2018
Koch: "I don't care what initials are in front or after somebody's names" saying he could work with Democrats. He said that only through bipartisan action can there be a check on Trump's policies these donors see as potentially "disastrous.". https://t.co/qnDTNSBREg

— EssenViews/Commentary (@essenviews) July 29, 2018
Joe Gandelman is a former fulltime journalist who freelanced in India, Spain, Bangladesh and Cypress writing for publications such as the Christian Science Monitor and Newsweek. He also did radio reports from Madrid for NPR's All Things Considered. He has worked on two U.S. newspapers and quit the news biz in 1990 to go into entertainment. He also has written for The Week and several online publications, did a column for Cagle Cartoons Syndicate and has appeared on CNN.