The US and the UN: resetting relations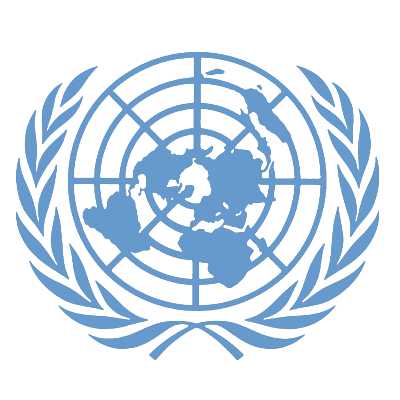 After nearly 30 years of on and off coolness, the Obama administration is resetting relations with the United Nations because no other organization offers access to dialogue with so many countries. Among other things, Barack Obama wants to be remembered as the President willing to talk sincerely to America's enemies before imposing sanctions or picking up the gun. In 2010, the UN could be a useful facilitator of that legacy.
Coolness began after Ronald Reagan came to power in 1981 and the UN, led currently by Secretary General Ban Ki-moon, has yet to regain Washington's trust. The first George Bush never quite believed that the UN could help his foreign policy goals. Bill Clinton was a little warmer but the second George Bush treated it with open contempt.
In contrast, President Barack Obama has paid nearly all the dues owed to various UN budgets. He is also trying to more fully use its diplomatic resources to win the hearts and minds of governments around the world.
The UN General Assembly, which is a parliament of almost all nations, remains a bully pulpit for cranks like Venezuela's Hugo Chavez, Bolivia's Evo Morales, Libya's Muammar al-Gaddafi and Iran's Mahmoud Ahmadinejad. But the overwhelming majority prefer good relations with Washington provided that they get a fair hearing and are not strong-armed into supporting US policies they think are counter to their national interests.
The international jury is still out on Obama's first year at the helm of US foreign policy, but there is little doubt that most UN members listen to the US with a much more open mind than during the Bush years. The UN has 192 Member States, including anachronisms like North Korea. It is a key participant in multi-country talks on such stubborn issues as preventing Iran from acquiring nuclear weapons, persuading North Korea to give up its nuclear weapons and promoting peace between Israel and the Palestinians.
The UN system's tentacles are so far reaching that not much can be done almost anywhere in the world on war, peace and economic, social and human development without its support and participation. The UN does not choose policies because governments take all major decisions through discussions sponsored by various UN forums and agencies. But international implementation to secure peace and build prosperity is next to impossible without the UN system's involvement.
Since the early days of Israel's founding, a UN agency provides food, health care and education to millions in Palestinian refugee camps. UN monitors watch the borders with Lebanon, Syria and Egypt while Ban and his officials take part in most decisions although Israel and the US call the shots. Many UN members are hostile to Israel's interests but all work through UN agencies on humanitarian issues and respect its involvement.
In Iraq, the UN with several of its agencies is the main economic aid group and think tank for issues directly affecting the people other than military security. It continues to promote talks between the US and Iran to stabilize peace in Iraq. UN officials are also present in Syria, Turkey and Jordan to help with the influx of Iraqi refugees.
A UN agency tasked with preventing the illegal conversion of peaceful nuclear energy to nuclear weapons is a key voice in America's confrontation with Iran over the nuclear issue. Ban is also part of the international group putting pressure on Iran. If new severe sanctions are imposed, the UN will supervision them.
In Afghanistan, the UN is a vital partner of the American-led NATO coalition for most of the nation building aspects of counterinsurgency. It monitors how democracy, health care, education and respect for human rights and women are working in practice despite the on-going war.
On softer issues, the US works with local UN cadres in most countries that receive American aid to alleviate poverty, protect the environment, promote human rights, improve the status of women and protect children. They also work together to handle major health care threats like the H1N1 flu epidemic, the HIV/AIDS pandemic and killer diseases like malaria and tuberculosis. Even fighting economic recession, improving global banking , stabilizing financial flows and creating employment are done with advice and help from UN agencies.
The Bush years created open hostility and distrust with UN member governments and many UN staff because of the short shrift given them. Obama has halted that slide but the two sides are still weaving a cautious waltz to rebuild confidence.
In understanding the UN, it is important to separate its politics from its officials. The self-serving rhetoric of raucous governments dominates the politics but officials are usually well-qualified professionals familiar with the terrain where they work. Because of its democratic and diverse structure, the UN can never be an instrument of US foreign policy but its staff can certainly be effective enablers if the Obama administration learns to push the right buttons.