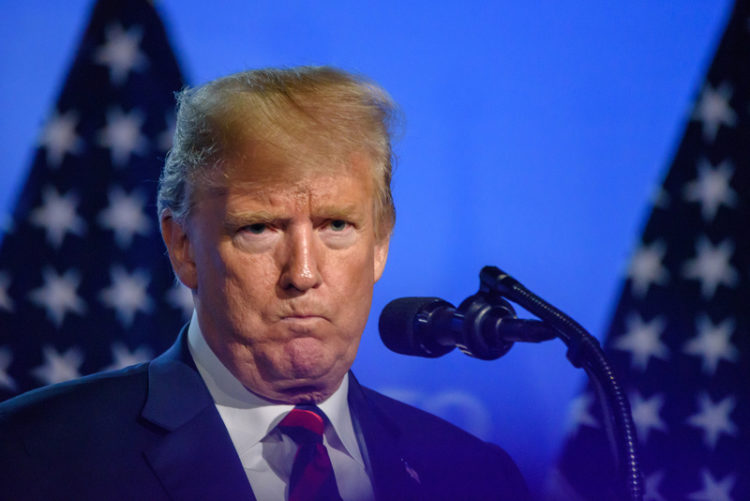 by Don Hermann
He may have used a different word that was more distasteful but when the quote became public, most people were appalled. Republicans, Democrats, Independents, Men, Women, you name it.
The thought of it is anything but pleasant. That's putting it mildly. An invasion of someone's privacy. It's enough to make your skin crawl.
I dwell on this because his statement goes way beyond Mr. Trump touching a woman in a highly unwanted way.
He has clearly demonstrated that this is his approach to life.
He violates people's space wherever he goes. Personally. In marriage. In business. In politics.
For example, when he needed medical records as a Presidential candidate he created his own to give the impression of an extremely healthy person. He had the Doctor sign it. Alternative Facts. A day or two after that, he had three goons raid the Doctor's office to take all his records.
The Doctor's response "I felt raped."
When it came to being drafted during Vietnam, he was classified 1A, physically fit to serve. Shortly afterwards his Father apparently worked a deal with a tenant (a Podiatrist) to diagnose Bone Spurs, getting him a 4F, unfit to serve??? Who got squeezed there?
Pence attended a meeting as Vice President that Putin also attended. Pence was quoted as telling Putin, ("We know you messed with our election…") Did America get squeezed then? The world got grabbed. That really hurt.
Over 30,000 lies as President. Who did those lies touch? Who got grabbed on some of those?
All his business failures. He usually claimed that he personally wasn't hurt. That he got out financially secure.
What about all the middle class contractors and individual business people who didn't get paid or had to go through lawsuits and got very little on the dollar or nothing? And ended up not being able to afford medical bills and education for their kids. Where did that hurt?
Speaking of being touched, what about the approximate 25 women who claimed he violated them, including one who is taking him to court for rape. Plus there are two other women who want to be heard about rape.
As President, stalling on Covid. How many people ended up in hospitals or worse, died because he didn't address the seriousness of it?
We won't even take a lot of time over his current legal situations. January 6 speaks volumes. Who got grabbed there?
How many people feel violated to this day?
He's ready to support all those who were and will be convicted for participating in the actual riots. Where does your body hurt now?
The Crotch Grabber. In any form it's BAD.
Photo 143855026 / Donald Trump © Gints Ivuskans | Dreamstime.com