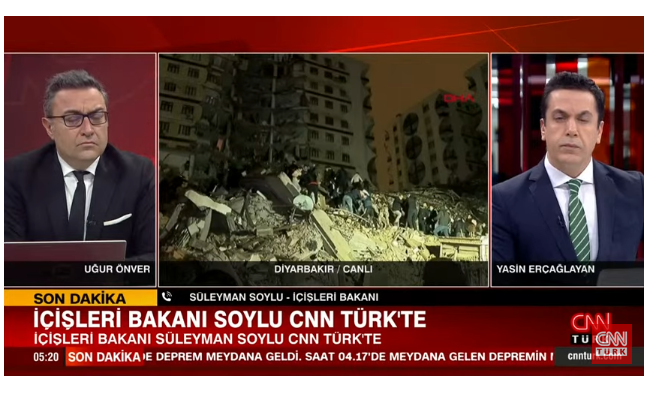 To really understand the horrofic, 7.6 earthquake that struck Turkey and Syria that took more than 2600 lives go to You Tube or TikTok. TV and cable news is only getting across a portion of the catastrophe. TikTok's short videos are popping up as you read this and longer videos are now all over You Tube.
Here are some YouTube videos and reports:

The second earthquake was caught on this live Turkish news broadcast:
A boy being rescued under rubble:
Massive waves hit Turkey's coastline:
Turkish gamer livestreaming when quake hits:
CCTV captures moment deadly earthquake hit:
Joe Gandelman is a former fulltime journalist who freelanced in India, Spain, Bangladesh and Cypress writing for publications such as the Christian Science Monitor and Newsweek. He also did radio reports from Madrid for NPR's All Things Considered. He has worked on two U.S. newspapers and quit the news biz in 1990 to go into entertainment. He also has written for The Week and several online publications, did a column for Cagle Cartoons Syndicate and has appeared on CNN.