Unveiled Sunday: the hidden workings of a secretive industry that hides financial holdings and dealings of prime ministers, politicians, the super wealthy, and criminals.
Shorthand: The Panama Papers.
The year-long investigation — a collaboration between more than 100 media organizations — shows how middlemen protect themselves and their clients by concealing questionable transactions and, in some instances, by back-dating and destroying documents. Total number of companies involved: 214,000.
The document trove includes nearly 40 years of data from Mossack Fonseca. This Panama-based law firm is the world's fourth largest provider of offshore services.

More than 200,000 companies, foundations and trusts
12 current and former world leaders
An additional 128 politicians and public officials around the world
29 billionaires featured in Forbes Magazine's list of the world's 500 richest people
Offshore companies controlled by the Prime Minister of Pakistan, the King of Saudi Arabia and the children of the President of Azerbaijan
At least 33 people and companies blacklisted by the U.S. government
Having an offshore company is not, itself, illegal.
[A] look through the Panama Papers very quickly reveals that concealing the identities of the true company owners was the primary aim in the vast majority of cases.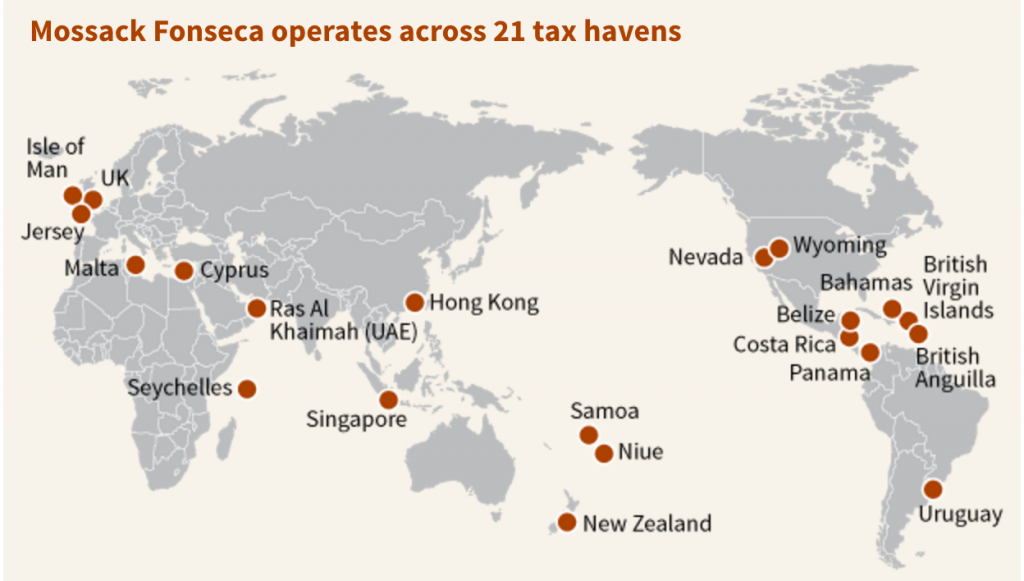 Western media will probably focus on this:
The leak has also exposed the use of offshore companies by a number of high-level Russian government officials, including many in Russian President Vladimir Putin's inner circle. A Guardian analysis of the documents found a tangled web of offshore deals and loans — collectively worth about $2 billion — that all led back to Putin. That money has made members of his close circle extremely rich.
But don't let those photos of Putin lull you into thinking this is not a western problem. I'm ignoring them because there are so many reports to explore. Why bother with a predictable response? (And the New York Times doesn't even link back to the ICIJ or Guardian.)
News organizations from around the world are mining the data for local connections. For example, "the ABC has identified more than 1,000 Australian links in the data."
So are governments: the Australian Tax Office is investigating more than 800 high net wealth Australians who are Mossack Fonseca clients.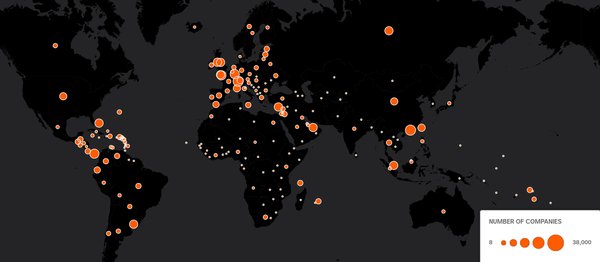 The data were initially leaked to the German newspaper Süddeutsche Zeitung.
U.S. media are conspicuously absent from the partner list, which features theCharlotte Observer, Fusion, McClatchy, Miami Herald, Univision – Spanish. Other U.S. partners: Columbia University, ICIJ, and ICFJ.
Stay tuned. This could be an interesting ride.
U.S. media with Putin as their Twitter featured image:
U.S. media sharing their stories on Twitter with other featured images:
Posted: 1:10 am, Pacific