South Carolina's Top Lawyer to conserve money and send word to more citizens (Guest Voice)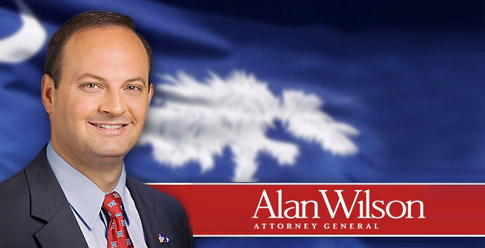 We as Americans seek opinions from others to make sure our life is being lived like the highest quality atomic element known to man. We watch media locally and out-of-state to keep our days measured. We say our prayers to be successful. We go to our local medical doctors for yearly physicals. Yet, when it comes to a legal issue affecting the public we cannot simply always ask our local attorneys for answers.
We sometimes have to ask our elected officials such as our Attorney General Alan Wilson a legal question. There have been hundreds of legal opinions by our State Attorney Generals since 1921. Still, there remains hundreds of cases logjammed in our State Attorney General's Office and people have legal questions for the public everyday like Roman jurist Gaius Aculeo. We need to have the most labor-saving and purposeful government in the country.
One way we can help do this is by using law student legal clinics at our state's two law schools to support in drafting opinions for our State Attorney General. Furthermore, we need local citizens to be more conscious of the relationships our elected officials are building with our state AG through the opinions that relate to their geographic area. The AG should advise counties, municipalities, and townships to share opinions that deal with their places on their government websites.
Also, we need to ensure requests for opinions are answered within 60 days of the initial request since in our AG Office's history some opinions have taken almost a half year to complete. Above all, the entirety of the Attorney General's opinions are completely non-binding persuasive documents, but we need to make sure we are reducing costs in all respects.

Jordan Thomas Cooper is a 2015 graduate of the University of South Carolina with a degree in History and a 2010 graduate of the RealEstate School of Success in Irmo. He is the first African-American to serve in both the governor and lieutenant governor's office as an aide and first to serve in the Inspector General's Office in S.C. (Haley) He is also the first person to serve in the top three offices in the gubernatorial line of succession in South Carolina (Haley, Bauer, McConnell). He says research shows he is the second black presidential campaign speechwriter in American history and the first for a GOP presidential campaign (Bush 2015). He also played football for Coach Steve Spurrier.