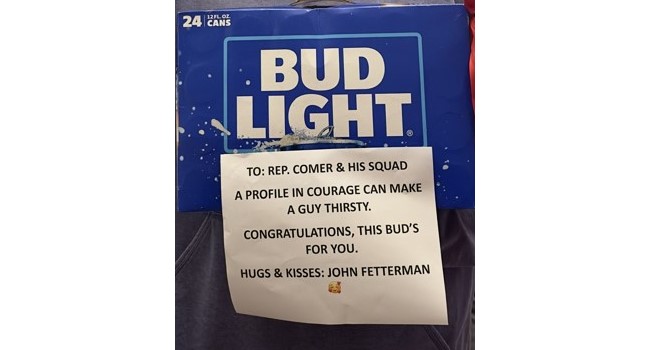 Senator John Fetterman loves GOP Congressman James Comer. At least that's what the Senator reveals in a 09/28/23 Twitter post.
In case the professional media do not report Fetterman's post, here it is:
"This morning, I directed my staff to deliver a gift to congratulate and salute Representative Comer and his Team America™ squad as they embark on their historic impeachment journey."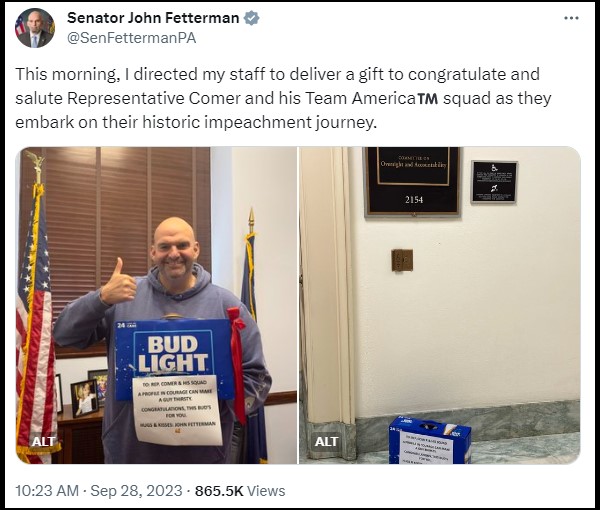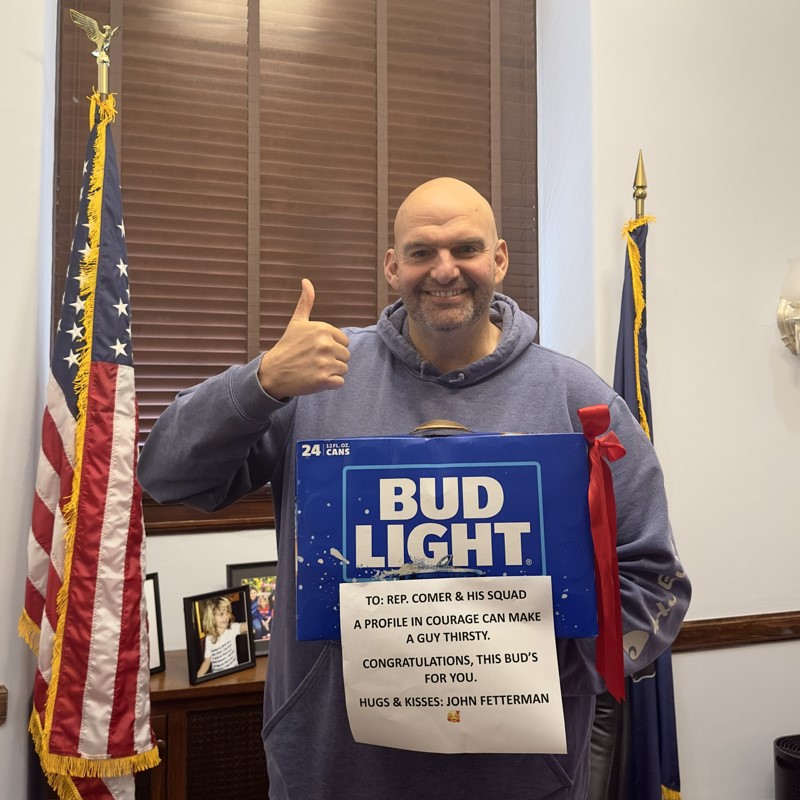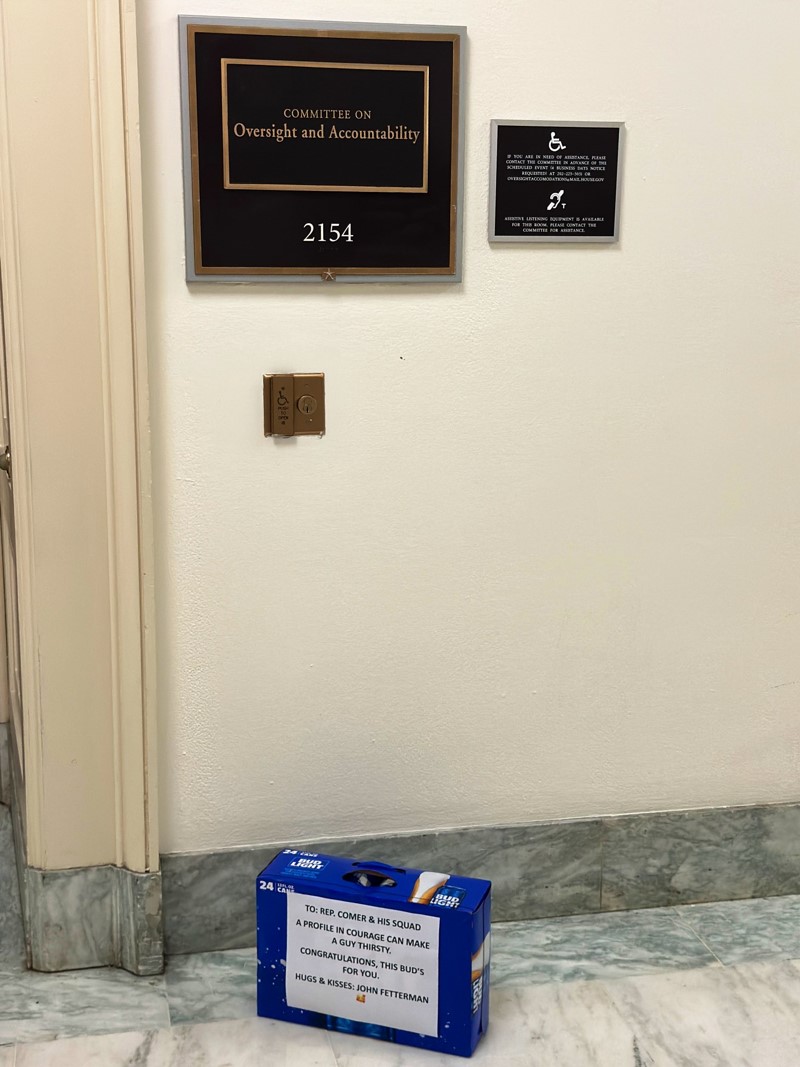 I don't know what U.S. Senate rules say about the kind of refreshments allowed in Senate chambers. If they do not allow beer, then Senator Fetterman played it safe by providing Bud Light instead.

The "Wanted" posters say the following about David: "Wanted: A refugee from planet Melmac masquerading as a human. Loves cats. If seen, contact the Alien Task Force."