SCOTUS Defends DACA for Now, but Can America Afford to Dismiss Dreamers?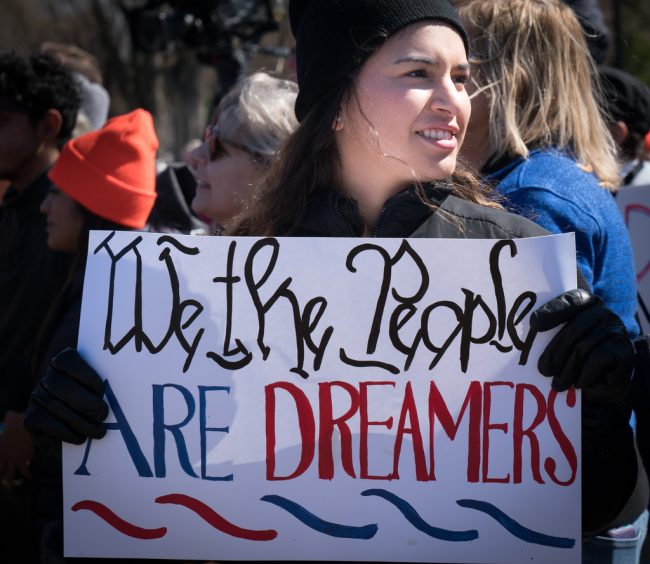 For more than 700,000 people living legally in the United States thanks to the Deferred Action for Childhood Arrivals (DACA) Act, the emotional rollercoaster that began when Donald Trump took office continues to twist and turn.
Trump promised to end the program shortly after taking office. To the GOP base that got Trump elected, the "dreamers" protected by DACA are getting a free pass at citizenship and its benefits, taking American jobs and drawing from taxpayer dollars.
But the deadline set by Trump — March 5, 2018 — has come and passed, and DACA remains. So who is fighting for it, and how have they managed to stifle the Trump administration?
Tied up in Court
At the moment, the most potent ally dreamers and DACA have is the US Judicial system. A considerable number of lawsuits have been filed by DACA supporters challenging Trump's ability to end the program. In January, US District Court Judge William Alsup issued an injunction that takes power out of Trump's hands and places it in the hands of US courts.
The injunction requires that DACA participants who were previously denied the chance to re-apply for protection be extended that option. Trump's plan would have left these people without DACA protection and only continued benefits for those who re-enrolled during the 30-day window he offered as a last chance to re-up following the September 2017 shutdown of the program.
Attorney General Jeff Sessions appealed the injunction himself and specifically requested that the Supreme Court review the case, which would expedite a decision on whether Trump can legally end the program and potentially force his initial plan through. However, the Supreme Court has rejected the case, sending it back down to lower courts to work its way through the system—and prolonging benefits for DACA dreamers.
Who Are the Dreamers?
When DACA initially passed in 2012, it opened up doors for children who had crossed into the US illegally with their parents to become US citizens. The name "dreamers" comes from the 2001 DREAM Act, which stalled in Congress but was conceived as a path to citizenship for all immigrants. These kids had grown up as Americans, and pushing them away would be denying them a home.
With Trump bearing down on the DACA program hard, America is being forced to take a good look at who these people are. Most of them, for example, are no longer children, but young adults who've grown up here. Freed from the fear of deportation, dreamers have integrated into society.
One thing we do know is that protection by way of DACA has allowed these people to take up jobs — many of which would otherwise go unfilled. For example, many hospitals are struggling to hire new elder care workers to attend to the aging baby boom generation. Whereas two years ago, applications would flood in, numbers have dwindled as DACA participants lose their work permits.
Trump's base might believe that dreamers are taking jobs, but the proof is in the doing. According to the New York Times, "the population of working-age women, who typically provide care both paid and unpaid, has shrunk — and they have more career options than they once did. So providing care for older people, in their homes or in facilities, has become the classic example of a job native-born Americans would rather not take."
This is just one of many examples of the way the job landscape would change — and not for the better — were we to stop protecting DACA and dreamers.
Pinch Yourself
Dreamers represent two-thousandths of a percent of the American population, and yet the GOP is fixated on expelling them because they think it will protect American jobs — but it won't. All that we would be doing by removing DACA is sending a clear message that America's policy toward immigrants has changed. The land of the free is no longer that.
Just like Trump's travel ban, which might have seen certain portions of the country go without medical care because of the high number of immigrant doctors living in them, this administration is putting the cart before the horse.
The courts might delay action for now, but Americans need to demand that Congress stand up and address this so that dreamers can have peace of mind
For all of the flailing, Trump has accomplished little except a waste of time and tax dollars, and at what cost? To frighten other would-be Americans out of coming here? Forget about dreaming. It's time to wake up and realize what a mistake really looks like.
photo credit: vpickering Protect Dreamers via photopin (license)