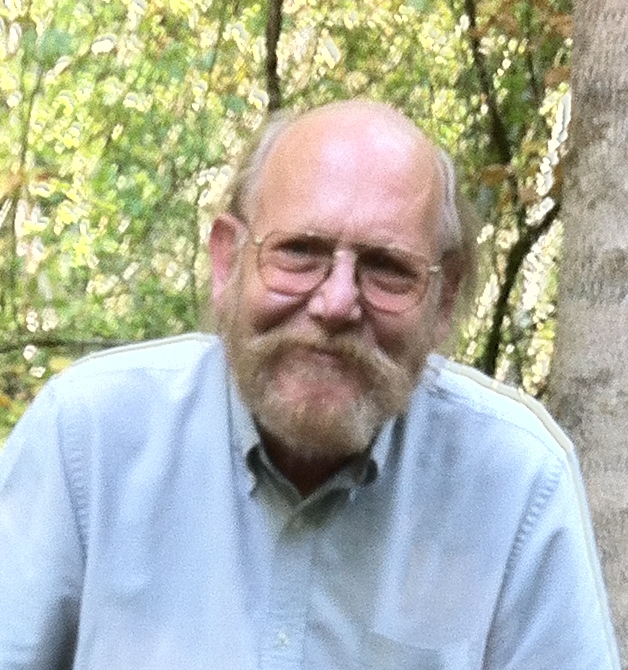 The sad, sad news came in the form of an email from Ron Beasley's sister:

"Dear Ron's Friends – It is with a heavy heart that I let you know that my brother – Ron Beasley – passed away suddenly yesterday. Before he died, he asked me to let you…know. He died just a few weeks shy of his 70th birthday. His ashes will be interned in the Veterans Memorial Cemetery in Portland – where our parents are buried. Thank you for being Ron's friend. Kindest regards.."
Later, on Facebook, his sister expanded on the email:
It is with a heavy heart that I inform all of Ron's Facebook friends that my brother passed away suddenly yesterday – a few weeks short of his 70th birthday. He was a man of many talents, such as photography and he leaves a legacy of beautiful images for us to continue to enjoy and remember him. But, perhaps his greatest gift, was taking care of our dear mother during her final years. May you rest in peace dear brother – I will miss you – All my love, jo
His name was familiar to those reading on the Internet. For years he ran his own excellent blog, Middle Earth Journal. Then he wrote for Newshoggers. But Ron was far more than writing posts on the internet. MUCH more, as he noted in a bio on the blog Newshoggers:
I'm one of the old guys here having been born in 1946 I'm at the leading edge of the baby boomers. I graduated from college in 1968 and found myself in the Army shortly there after. My military career consisted of two and half years in Munich Germany as an editor/interrogator for the Defense Intelligence Agency. I spent most of my life working as a manufacturing engineer for several multinational corporations including two Japanese companies. About nine years ago my company and my job were shipped to Asia. Since then I having been working as a photographer and graphic artist. You can see some of my art at Just Pictures.
I also post at The Moderate Voice
I do book reviews for both Newshoggers and The Moderate Voice.I am a registered Independent but very liberal/progressive on my political leanings. I live in the beautiful Pacific Northwest. Before joining Newshoggers I had my own blog, Middle Earth Journal, for four years.
Ron was a very special person. He's one of those people that cared soooooooo much, was creative, loved nature — and had a big heart. What you saw and read is what you got. I had never met Ron personally or even talked with him on the phone. But we had a long email friendship that goes back more than 10 years. It started when he had his blog, Middle Earth Journal, and I'd quote from it in my long political roundups. Then we started emailing. In 2005 when he criticized me in a post on his blog for my viewpoint on anti-war demonstrators, I took it as a sincere criticism from someone who merely had a different perspective and who wasn't playing the tiresome attack and discredit games so many bloggers and partisans fall back on. Ron was serious and his criticism came from the heart and from another rarity on some websites: from an analyzing, thinking, weighing the thoughts brain.
Ron wrote on his blog and then on Newshoggers, and when he finally took me up on my longstanding invitation to coblog on TMV, I was thrilled, and he eventually became an assistant editor.
We all have our flesh and blood friends and our internet friends we've made via social media or email. Ron was a close friend who I never met but had wanted to. Some friends, particularly Internet friends, can be fickle. People will write in a way they would not dare speak; they will blow up sitting at a keyboard and typing words in emails, in comments and on Facebook in a way they might not if they sat down with a person and looked them in the eye and discussed. There's far more possibility for an Internet friendship to evaporate or be damaged than with face-to-face friendships. I learned over the years that many Internet friendships end in misunderstandings and more profound grief than others know (but they do help keep a therapist in business). The key, I keep telling myself, is don't get too attached, but I do. With Ron, there was no worry.
Ron was Ron. And that was a lot and meant a lot.
As my mother who passed away at 93 began to enter the final stages of her otherwise wonderful life, I had a strong appreciation of Ron's role as his mother's actual caregiver. My sister, brother and I adored our mother. She lived at a superb senior center in Hamden, CT. In Ron's case, he took care of his mom and put his guts, soul, every fiber of his being and his big heart into making the end of her life as comfortable and loving as he possibly could. I personally feel it took a big chunk out of him. He cared and loved so much and paid her back for all of the love she had given his family when she was physically more sound.
As time went on, Ron expressed disgust and increasing disinterest in our increasingly toxic political scene and found it hard to write on politics. I then encouraged him to post his wonderful photography — and give it a wider audience. I social media-ed his photography posts to try and get them maximum exposure. At one point I told him to write whatever he wanted whenever he wanted and not even be concerned about whether it'll have a huge readership. Do it as a creative, fun process.
In later emails, Ron would discuss some health issues and begin to talk about his mortality. Several people wondered where he had gone. Last week someone emailed me asking about Ron and expressing concern and seeking his phone number. I didn't have it since I never talked to him by phone. But I was not concerned since Ron had often written on TMV, dropped out for a while, then come back. In retrospect, inquiries about him reflect good intuition. I now see that his last post was in January.
Ron's greatness is in an area that'll get little publicity: his decision to dedicate his life, focus his love, and pour every ounce of his being into taking care of his mother in her final years. It was an act in concept and execution worth more than any jewel, more than a 12 foot diamond. It's what he felt he had to do and did — and didn't expect thanks for it.
And so a gentle, caring, loving, creative soul has now left the upper earth.
But I'm betting wherever he is, he's getting thanks for it — for in so many ways being someone that many could and should emulate.
We were all lucky to have known Ron. And now the upper earth is a bit poorer since he's no longer among us.
****
Kevin Purcell writes:
Ron made an impression on me and I am saddened by his passing.
Ron had a long and rich life; I was an Internet acquaintance near the end.
Having said that, I am comfortable sharing that the last few years Ron has reminded me of the good feelings Charles Kuralt shared with me and my children via our favorite show on Sunday mornings "On the Road".
My kids would get up in bed with me and everything was quiet. Especially that last 1-2 minutes when it was all birds, flowers, water and his view of things.
I miss you, Ron.
KP
GO HERE to read all of Ron's posts done over the years at TMV, including posts showcasing his wonderful photography. And GO HERE to read his posts from Middle Earth Journal.
Joe Gandelman is a former fulltime journalist who freelanced in India, Spain, Bangladesh and Cypress writing for publications such as the Christian Science Monitor and Newsweek. He also did radio reports from Madrid for NPR's All Things Considered. He has worked on two U.S. newspapers and quit the news biz in 1990 to go into entertainment. He also has written for The Week and several online publications, did a column for Cagle Cartoons Syndicate and has appeared on CNN.