Rock and Roll Hall of Fame Blows It Again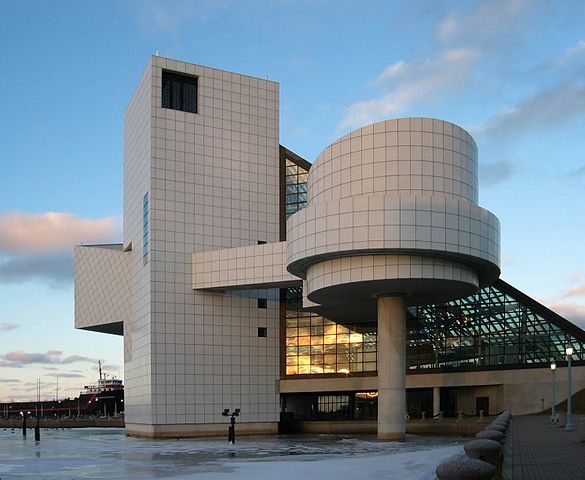 The nominees are out for this year's Rock and Roll Hall of Fame class. And once again one of the most deserving potential nominees is nowhere to be found. Of course you could cast an online vote for The Cars if you like. They're one of the 19 nominees. So is Joan Baez. Now I love Joan Baez, but c'mon, she's no rocker.
For reasons unknown to rational humans one name never makes the list, and she remains on the outside looking in where the Rock and Roll hall of Fame is concerned. Here's the introductory paragraph from Wikipedia about her:
"[To be named in a minute] (March 20, 1915 – October 9, 1973) was an American singer, songwriter, guitarist and recording artist. A pioneer of mid-20th-century music, she attained popularity in the 1930s and 1940s with her gospel recordings, characterized by a unique mixture of spiritual lyrics and rhythmic accompaniment that was a precursor of rock and roll. She was the first great recording star of gospel music and among the first gospel musicians to appeal to rhythm-and-blues and rock-and-roll audiences, later being referred to as "the original soul sister" and "the godmother of rock and roll"…She influenced early rock-and-roll musicians, including Little Richard, Johnny Cash, Chuck Berry, Elvis Presley and Jerry Lee Lewis."
Oh yeah, others who have named her as an influence include Isaac Hayes and Aretha Franklin. If you think she was just a gospel singer, you need to know that she was on the outs with the church crowd from time to time because she played the dark world of nightclubs Thursday, Friday and Saturday, as she toured America's churches for Sunday services complete with electric guitar and rhythm and blues/rock and roll beat.
She's been featured on a PBS special. She's been the subject of a Move-on.org petition drive for inclusion in the Rock and Roll Hall of Fame. But, she's still never been inducted, and isn't up this year. But, go ahead and vote for Janet Jackson instead; she's on this year's list.
A little more from Wikipedia about the subject of this piece:
"[Her] appearances with the jazz artist Cab Calloway at Harlem's Cotton Club in October 1938 and in John Hammond's "Spirituals to Swing" concert at Carnegie Hall on December 23, 1938, gained her more fame, along with notoriety. These performances, which both shocked and awed the crowds, were controversial as well as revolutionary in several respects. Performing gospel music for secular nightclub audiences and alongside blues and jazz musicians and dancers was unusual, and in conservative religious circles a woman playing the guitar in such settings was frowned upon. For these reasons, [she] fell out of favor with segments of the gospel community…Her recordings of "This Train" and "Rock Me", which combined gospel themes with bouncy up-tempo arrangements, were hits in the late 1930s…"
In case you haven't figured out the subject of this article yet, her name is Sister Rosetta Tharpe. And, if you've never heard her or want to know why she's called the Godmother of Rock and Roll, take a listen to "Didn't It Rain, Children."
https://www.youtube.com/watch?v=SR2gR6SZC2M
Photo by Jason Pratt from Pittsburgh, PA (FishSpeaker) (Flickr) [CC BY 2.0 (http://creativecommons.org/licenses/by/2.0)], via Wikimedia Commons