Right-wing media hypes FBI text story — then the story is debunked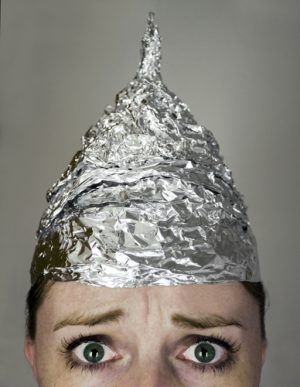 There's a terrible old joke: "Incest is relative." These days, it increasingly seems, "truth" is relative in an age of narrowcasting and tribal politics.
Yes, there is indeed a Twilight Zone reality out there, where a piece of info surfaces, then it's picked up and hyped by hyper-partisans. And today they saw a story they were hyping deflate as quickly as President Donald Trump's suggestion in his State of the Union address that he wanted to see more bipartisan cooperation. It deals with (you were right!) the FBI, an agency once revered by the GOP and now painted as part of a "deep state" threatening the Republic (translation: threatening Trump's narrative and assertions). CNN reports:
Members of the pro-Trump media acted like they hit the goldmine on Wednesday morning. Led by Fox News, these outlets went into a frenzy over what they presented as an explosive story that not only cast former President Obama and Hillary Clinton in a negative light, but simultaneously helped vindicate claims then-candidate Donald Trump made about the investigation into Clinton's private email server being "rigged."
But a CNN review of the story's premise indicates that key text messages the story relied on were taken out of context, and portrayed as meaning something entirely different than what they actually meant.
That is no longer a surprise.
Fox News has evolved from a conservative cable channel that successfully merged conservative entertainment talk with serious news reports to an outright propaganda wing for Trump and the White House. Any morsel of info that could possibly incriminate or negatively portray Democrats or former President Barack Obama is expanded by its commentators into a broader conspiracy theory, often missing a key ingredient (verification of facts or downright facts) that has traditionally been a part of news.
In the early hours of the morning, Fox News published an article on its website based on newly-released communications between senior FBI officials Peter Strzok and Lisa Page. The text messages were released Tuesday in a report produced by the office of Republican Sen. Ron Johnson.

In one September 2, 2016, text message, Page wrote that there was a meeting at the bureau setup because Obama wanted "to know everything we are doing."

Johnson, in his report, said the text message raised questions about Obama's involvement in the FBI's investigation into Clinton's use of a private email server. In fact, the message more likely indicated that Obama wanted to be kept informed of an investigation into Russian interference in the 2016 election.

In its story, Fox News reiterated Johnson's claim without scrutiny. In fact, it's not clear if Fox News even reached out to Obama's office prior to publishing to see if there were any other explanation for what Page said in her text. The story makes no note of the reporter having sought comment. In an email to CNN, Fox News spokeswoman Carly Shanahan declined to answer whether Fox's reporter had contacted Obama's office. "It's clear you're getting your talking points from a partisan analysis by Think Progress," Shanahan said, referring to a liberal news website.

Before other media outlets could provide the proper context for the text message, the narrative ricocheted through the pro-Trump media universe in what has become a pattern for stories that seem to call the investigation into Trump into question, or suggest that the investigation into Clinton wasn't thorough. The misleading messaging was delivered to millions of people through Fox News' airwaves and through other pro-Trump media, which went into overdrive. Articles about the text lead websites from the Drudge Report and Breitbart to InfoWars and the Gateway Pundit.

The story eventually made his way to the president himself, who amplified it further when he tweeted, "NEW FBI TEXTS ARE BOMBSHELLS!"

People familiar with the matter strongly dispute the assertion that the text message referenced the Clinton email probe. The text message, they say, was actually referencing Obama's desire to be kept abreast on the FBI's investigation into Russian election meddling.

One former Obama official told CNN that the idea the text message was about the Clinton email investigation was "total nonsense," noting that the theory did not conform with the timeline of events.

Indeed, the text message was sent on September 2, 2016, months after the bureau had closed its investigation into Clinton, and before it reopened that investigation. But September 2, 2016 was just days before Obama confronted Russian President Vladimir Putin over Russia's meddling in the presidential election.

A person familiar with Strzok's thinking reiterated this account..
But that still hasn't impacted (or stopped) Fox News. According to CNN, Fox News still discussed the story on the air even after info outlets including Fox News' owner Rupert Murdoch's Wall Street Journal reported "contrary information."
Perhaps Fox News and Hannity need a special theme song that quickly defines the channel. Here's one:
Photo: Shutterstock.com
For more website and blog reaction to this story GO HERE