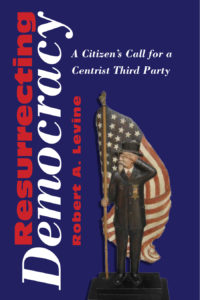 How can a man who was blatantly corrupt in his business life, though he never went to prison, be elected to three major positions in government by the voters of Florida. The only possible answers are that they didn't know or didn't care. He used his own wealth that was corruptly obtained propagandizing and advertising to extol his own virtues and denigrate his opponents. But the voters of Florida should have been astute enough to recognize Scott's lies and his background.
Particularly before his first run for office as governor of Florida, he presented himself as a very successful businessman, able to run a very large and complex health care company. This was a bald-faced lie. Under Scott's aegis as CEO of the Columbia/HCA health care chain, the company was fined $1.7 billion for Medicare fraud, the largest penalty imposed up until that time. As CEO, either he knew about the fraud and was involved, the most likely scenario, or was totally incompetent and did not know what was happening on his watch. In either case, he did not deserve to be elected governor of Florida and should not have received the exorbitant salaries and bonuses that he did from the company. Incompetent, corrupt or both while running a major corporation responsible for people's health.
His past election campaign claimed that Medicare funding was going to be cut and that many seniors would be losing their benefits, making them extremely anxious. This was after Scott had accumulated his wealth from running Columbia/HCA and had cheated the government out of huge amounts of Medicare dollars. Though he was not indicted or sent to prison, he was booted out as head of the company. When he decided to run for governor, he used his personal wealth to help bankroll his victories, each of which was eked out by tiny margins.
In his first run for governor, he and his wife used more than $70 million of their own money to aid his campaign which he won by 1.2 percentage points in 2010. In 2014, he only put $13 million into his second governor's race which he won by 1 percentage point. His recent run for the Senate against Bill Nelson was bolstered by $50 million of Scott's own cash, beating Nelson by 0.1 percent- 10,033 votes with more than 8.1 million cast. So here you have an extremely affluent man who was either incompetent or a thief while active in business employing the wealth he acquired through corrupt practices to get elected as governor twice and as senator from the state of Florida. Isn't democracy great?
Now Scott will add to the Republican majority in the Senate, making it more difficult for moderate GOP senators to stop Trump from loading up the judicial sector of the government with arch conservative justices whether or not they are qualified. It will also be harder to stop Trump from engaging in unconstitutional actions as party politicians are reluctant to cross him in any way, afraid of angering him and losing his support. Scott is not going to stand out in the Senate as a heroic figure in opposition to Trump.
Resurrecting Democracy
www.robertalevinebooks.com
Political junkie, Vietnam vet, neurologist- three books on aging and dementia. Book on health care reform in 2009- Shock Therapy for the American Health Care System. Book on the need for a centrist third party- Resurrecting Democracy- A Citizen's Call for a Centrist Third Party published in 2011. Aging Wisely, published in August 2014 by Rowman and Littlefield. Latest book- The Uninformed Voter published May 2020